Fast-food giant McDonald's will debut a line a of plant-based products – called the McPlant – in select markets in 2021, according to reports.
The burger brand's line – called 'McPlant' – will include a burger. In addition, the chain says it could expand the line with chicken substitutes and breakfast sandwiches which it will test in some markets.
Following the announcement of more vegan McDonald's options, an expert has said the new range shows the 'future of meat is plant-based'.
Plant-based meat
Chris Kempczinski is McDonald's chief executive. In a call with analysts, he said: "Plant-based products are an ongoing consumer trend.
"It's not a matter of if McDonald's will get into plant-based, it's a matter of when."
McPlant
McDonald's international president is Ian Borded. He said: "As we have worked to better understand customer demand, some markets around the world have tested plant-based products.
"Informed by those learnings, we have created a delicious burger that will be the first menu option in a plant-based platform we are calling McPlant. McPlant is crafted exclusively for McDonald's, by McDonald's."
McPlant expansion
He then added: "In the future, McPlant could extend across a line of plant-based products including burgers, chicken-substitutes and breakfast sandwiches.
"And, we expect some markets will test the burger next year. We are excited about the opportunity because we believe we have a proven, delicious-tasting product. When customers are ready for it, we are ready for them."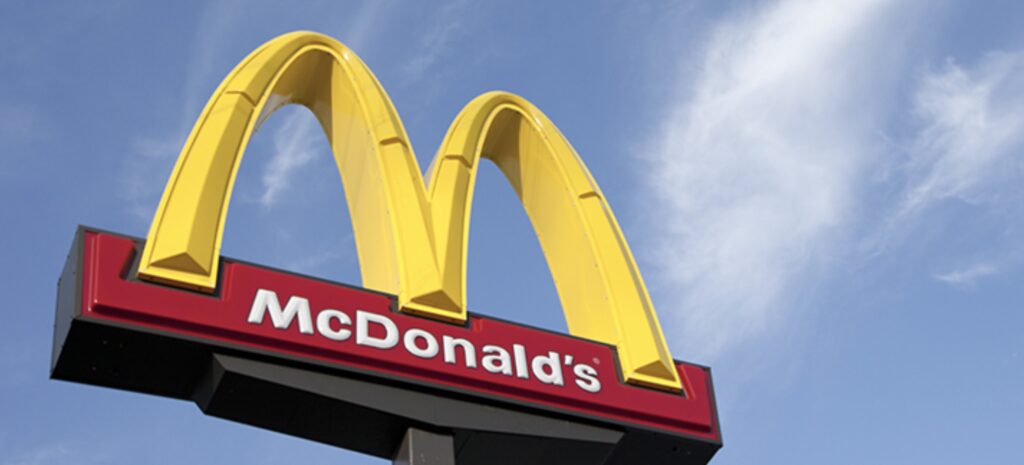 Vegan is the future
Zak Weston is foodservice & supply chain manager for The Good Food Institute, a food advocacy organization. In a statement sent to PBN, he said: "Burger King has the Impossible Whopper, and now McDonald's has the McPlant.
"McDonald's global launch of a plant-based burger is the clearest signal yet that plant-based meat will be the future of meat.
"McDonald's has more restaurants and more revenue than any other restaurant chain on the planet. Just as they introduced America to the chicken nugget, we expect that McDonald's will introduce millions of Americans to plant-based meat with the McPlant line."
Vegan McDonald's
He added: "When McDonald's does something, they do it deliberately and at a massive scale. For a chain of their size to launch a new plant-based item leveraging their iconic 'Mc' branding, it means they see real and sustained demand and they have an assured supply chain.
"A reliable supply chain is key as demand has largely been outpacing supply."
McDonald's already offers a range of plant-based products in various countries around the world. These include the Big Vegan burger in Germany and Israel, and the McVegan in Scandinavia. Other options are the McAloo Tikki sandwich in India, and the P.L.T. which it trialed in Canada.