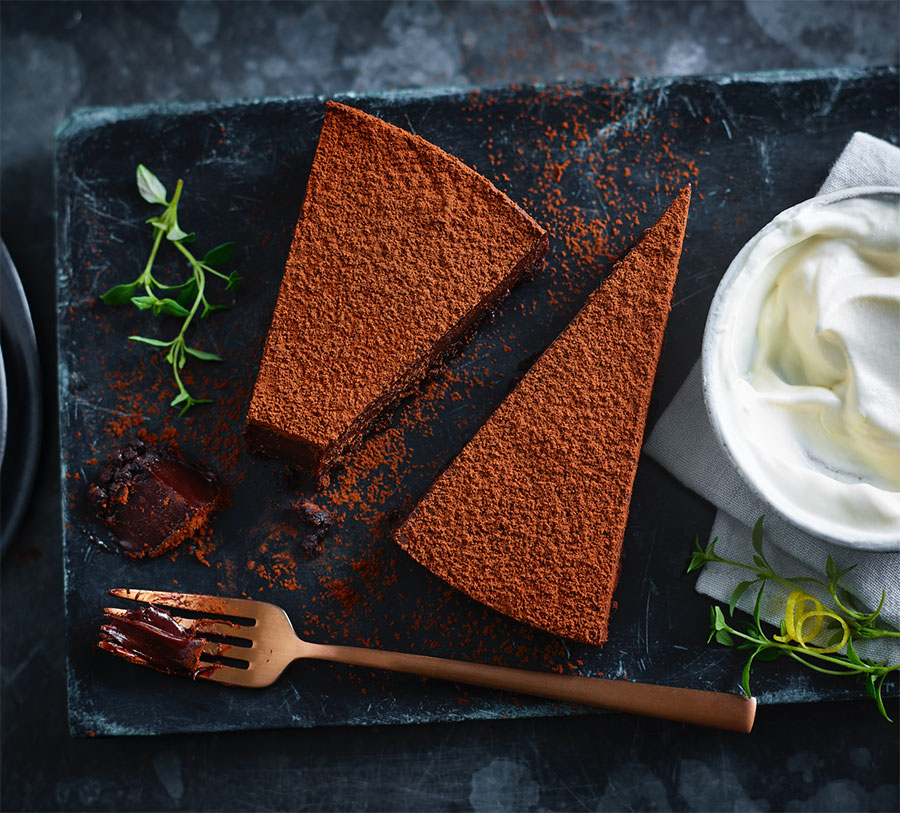 Marks & Spencer has expanded its vegan offering with a new chocolately dessert.
The Chocolate Tortes are part of the retailer's Gastropub line of dishes, which aims to replicate restaurant-style meals for home diners.
Vegan chocolate tortes
"Say hello to our brand new vegan-friendly Gastropub Chocolate Tortes – sumptuously smooth dark chocolate ganache on a crunchy biscuit base," the retailer said in a statement sent to Plant Based News.
"M&S is the only retailer on the high street to replicate cream with a lentil protein in our vegan products – and wow do these choc-tastic desserts taste GOOD. Pick up a pack of 2 Gastropub Chocolate Tortes for just £3.50."
Vegan at Marks & Spencer
While this latest dish is part of Marks & Spencer's Gastropub line, the majority of the upmarket retailer's vegan offering is marketed under its Plant Kitchen range, which launched in January 2019, featuring more than 60 meals, snacks, and ingredients.
Speaking as the launch was announced, Claire Richardson, who developed the range alongside a team of food experts, said: "Some people think meat-free food is boring but that couldn't be further from the truth, it's experimental – and it's delicious.
"We've created a collection that will appeal to everyone – whether you're a longstanding vegan, want to lead a more flexitarian lifestyle or you love meat but think cauliflower popcorn sounds amazing. It's all about delicious tasting food first – and plant-based second."