Frozen foods supermarket Iceland has launched footlong vegan sausage rolls.
The retail giant describes the pastries as 'the ultimate snack for vegans and flexitarians alike'.
Available in a pack of two, the rolls cost £1.50 – which works out as just 75p each. They are available in-store and online now.
Iceland vegan options
The rolls are not Iceland's only vegan options. Like other major retailers, the store has been expanding its animal-free range in a bid to meet skyrocketing demand.
This month also sees the launch of Iceland's No Chick Southern Fried Strips (£3.00, 450g) – bitesize pieces of vegan chicken coated in breadcrumbs.
Another recent launch includes freezer packs of Greggs' vegan sausage rolls and steak bakes, which are also available now.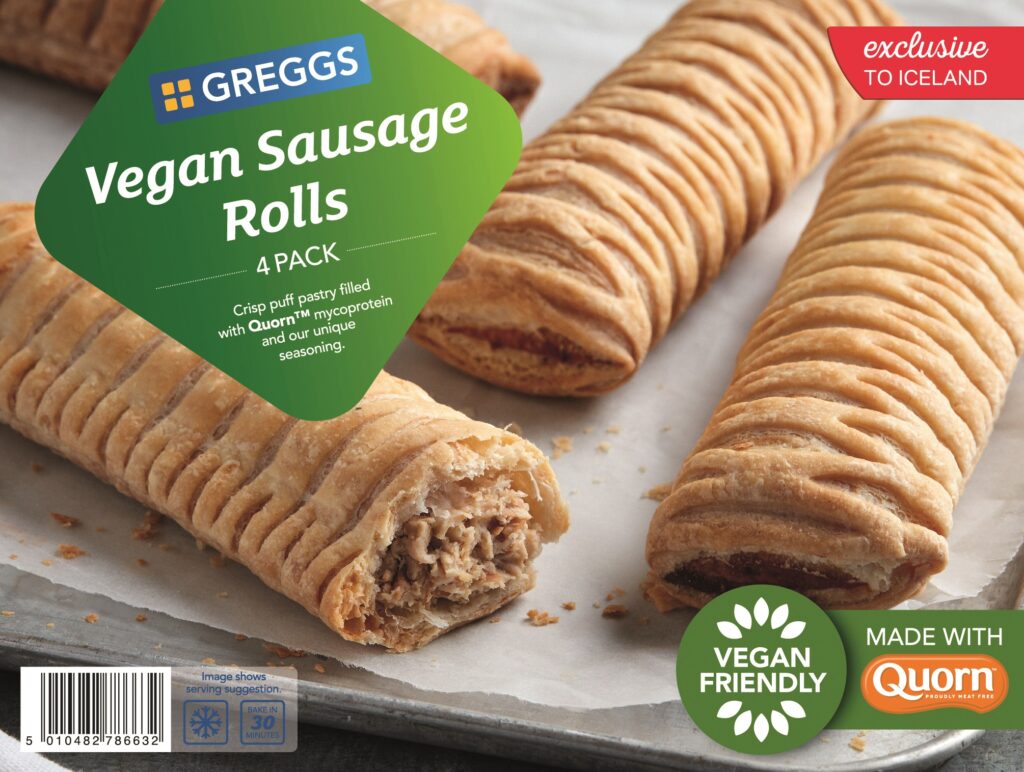 'They wanted more'
Iceland's vegan offering has become somewhat iconic since the launch of its No Bull Burger in April 2018. The patty went on to outsell the store's Wagyu beef burger.
In October of that year, the retailer massively expanded its plant-based offering, with head chef Neil Nugent noting 'it's clear our customers want more from us'.
Growing vegan food market
Speaking to the Guardian he added: "We had tremendous success with the No Bull Burger.
"In creating this range, we have embraced the nation's love for alternative plant-based foods in an innovative and exciting way.
"The growth of the vegan food market in the UK has been rapid, with 56 percent of adults now saying that they are adopting vegan behavior when conducting their supermarket shop."