It's almost Halloween – which usually only means one thing: many of us are planning to consume gut-busting amounts of sugar.
While traditional candy and pudding inevitably feature lots of the sweet stuff, you can also pack your treats with fruit and vegetables.
Here are five Halloween recipes that are delicious – but also contribute to your five-a-day.
1. Pumpkin curry with chickpeas
This vegan pumpkin curry with chickpeas makes a perfect spooky main, packed with seasonal veg and boasting a traditional Halloween orange-hue. This is delicious coupled with naan breads or at least a side of rice.
2. Pumpkin hummus
Is it even a vegan celebration if there isn't a hummus option? This pumpkin hummus packs in extra seasonal punch with the orange veg as well as making an aesthetic and delicious addition to any table.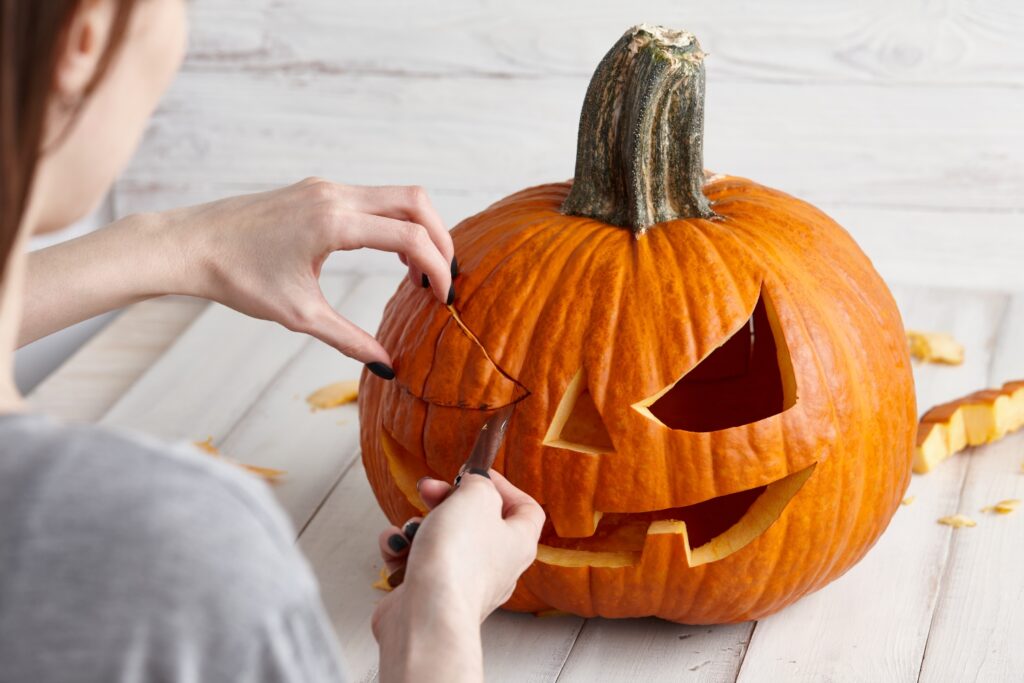 3. Healthy Halloween stuffed peppers
These healthy halloween stuffed peppers are a fun and easier alternative to pumpkin carving and they pack in a bunch of healthy grains and veggies. 
4. Vegan Caramel Apples
Sure, these vegan caramel apples are coated in a delicious, caramel coating, but all in all, alongside the candy, you're also enjoying the whole, fiber-rich fruit. In a word, this dssert is halloween-tastic!
5. Halloween Fruit Tray
A great idea for a tasty and nutrient-packed option is a Halloween Fruit Tray. This both looks fancy and tastes great. Take your pick of your favorite fruits, and accordingly draw inspiration from this incredible platter to decorate them in spooktacular ways. As long as any candy or food 'glue' you use is vegan-friendly, you're good to go. Above all, enjoy!