Supermarket chain Central England Co-operative has welcomed a new vegan range by launching dedicated plant-based freezers in stores.
Award-winning brand The Brook will debut its gourmet vegan ready meals and desserts in more than 45 outlets this month.
Dishes include plant-based Mac And Cheese, Blackbean Chili, and Coconut Dal. As well as a selection of desserts such as Double Chocolate Brownie and Sticky Toffee Pudding. 
'Bespoke freezers'
In a statement sent to Plant Based News, Founder Thea Brook said: "We recognize just how busy everyone is today… Many people want to eat well for both their health and the environment… But, don't have time to cook great-tasting plant-based meals from scratch.
"We created our home range to do just this. We've selected the best-selling dishes from our restaurant…. creating a range that gives people delicious food in minutes.
"We are thrilled to launch one of our first bespoke freezers in the Boley Park store…. We know our passion for high-quality, sustainable food is shared by both Central England Co-op and their customers."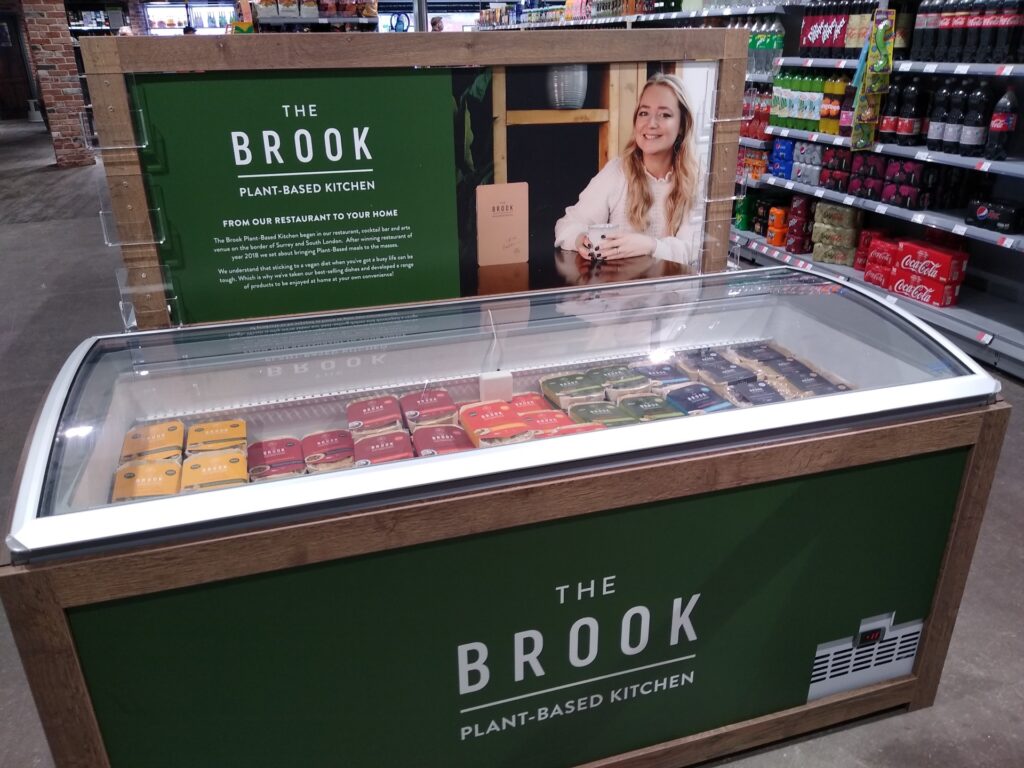 'Healthy plant-based ready meals'
Grace Barsby, Price and Promotions Analyst at Central England Co-op, said the supermarket is always looking for 'distinctive products'.
She added that the chain seeks products that can cater to 'all different tastes, dietary requirements and lifestyles.
"The Brook range ticks these boxes with some really delicious and healthy plant-based ready meals," Barsby said.
Vegan aisle
The announcement follows fellow supermarket Asda – who recently launched an ambient vegan food aisle.
The retail giant also launched around 100 new vegan ambient foods. These are shelf-stable products that do not require refrigeration.
Asda says demand for vegan products has surged. Searches for vegan foods has also skyrocketed 275 percent in the last year.