UK supermarket Asda will trial a vegan butcher counter, Plant Based News can reveal.
The retail giant has partnered vegan concept creator, Kbox Global, to trial the counter – Veelicious – at its Watford store. It will open as a sixth-month trial.
Veelicious will serve a range of meat-free alternatives such as mock lamb and vegan black pudding. It will also offer a selection of dairy-free cheeses as well as ready-to-eat meal kits. Prices start from just 75p.
In a statement sent to PBN, Preyash Thakrar, Asda's Chief Strategy Officer, said: "The demand for vegan products is on the rise… We have seen a surge in people seeking out ways to easily enjoy a plant-based lifestyle.
"We recognized the importance of helping our customers with their Veganuary journey, which includes partnering with Kbox to trial Veelicious…
"Veelicious will be a 'test and learn' trial to help us understand what resonates with customers to enable us to enhance our plant-based proposition."
'Vegan butcher'
Salima Vellani, CEO of Kbox Global, added: "Our partnership with Asda to launch the UK's first vegan butcher is an exciting joint venture. [it] recognizes the growing demand for plant-based brands, from meat-eaters and vegans alike.
"Veganism is now a mainstream, healthy, and environmentally sustainable way for anyone to eat. We're pleased to be working with one of the country's leading supermarkets to give consumers more of what they're asking for."
Asda new vegan products
In addition, Asda will be adding 22 new products to its already considerable vegan offering from January 5.
Among the new vegan products are chilled and frozen options such as Asda vegan bacon, roast chicken pieces, and soy mince.
Other items include a Hoisin Duckless Wrap, Steakless Bakes, Meat Free Sausage Rolls, South Indian Style Curry, and Berry and Coconut Breakfast Muffin Mix.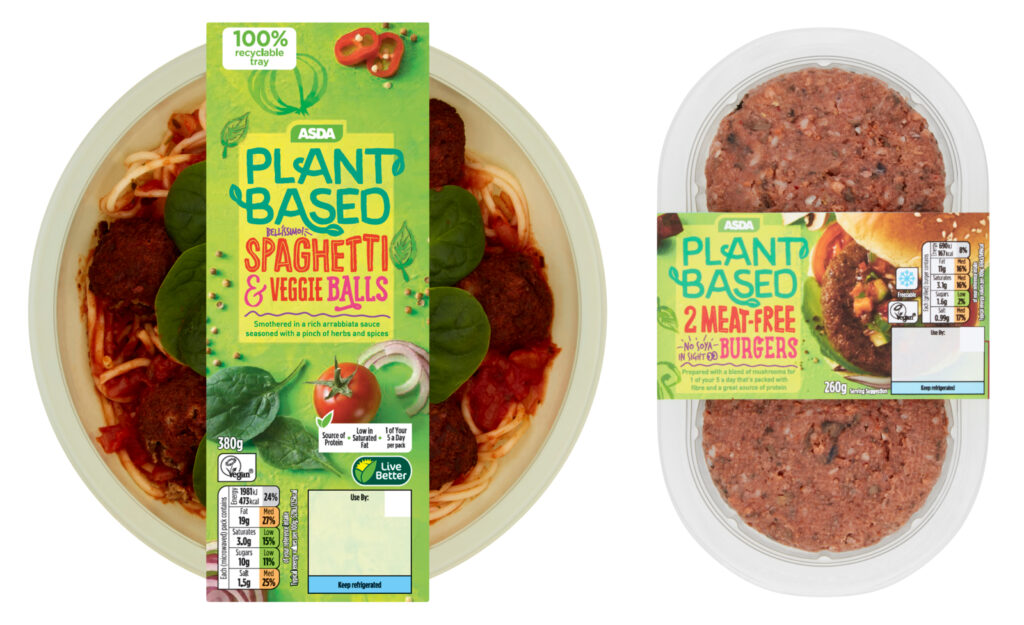 'Huge surge'
Moreover, Julie Wild, own brand strategy manager at ASDA, said: "We've seen a huge surge in customers shopping for plant-based products over the past year… It's why we launched our dedicated Vegan Bays with over 100 products in each store. 
"It's important to us that customers know they can get everything they need, at great value, under one roof at ASDA… We're pleased to launch a further 22 new vegan products this Veganuary and look forward to unveiling many more as the year progresses."
'Thrilled'
Head of communications at Veganuary Toni Vernelli added: "We're thrilled ASDA is launching so many exciting new vegan products.
"Veganuary's role is to help people choose plant-based foods, whether their motivation is health, planet, people or animals… Our job is much easier if there's plenty of great-tasting, high-quality food like this readily available and at affordable prices."
ASDA's new plant-based range is available in stores and online to purchase and pre-order from January 5. Prices start from £1.50.