A leading U.S plant-based brand has added vegan feta cheese crumbles to its line-up.
The product from Follow Your Heart is available now in stores including Albertsons and Vons stores in Southern California, and Sprouts stores nationally.
The crumbles, which are free of dairy, soy, casein, gluten, lactose, and preservatives, are made from a coconut oil base and have a four-month shelf life.
Vegan feta cheese
According to Follow Your Heart, the cheese 'tastes as creamy and tangy as the real thing and is right at home in salads and Greek favorites like spanakopita'.
It adds that the crumbles format 'adds ease to cooking and meal prepping'.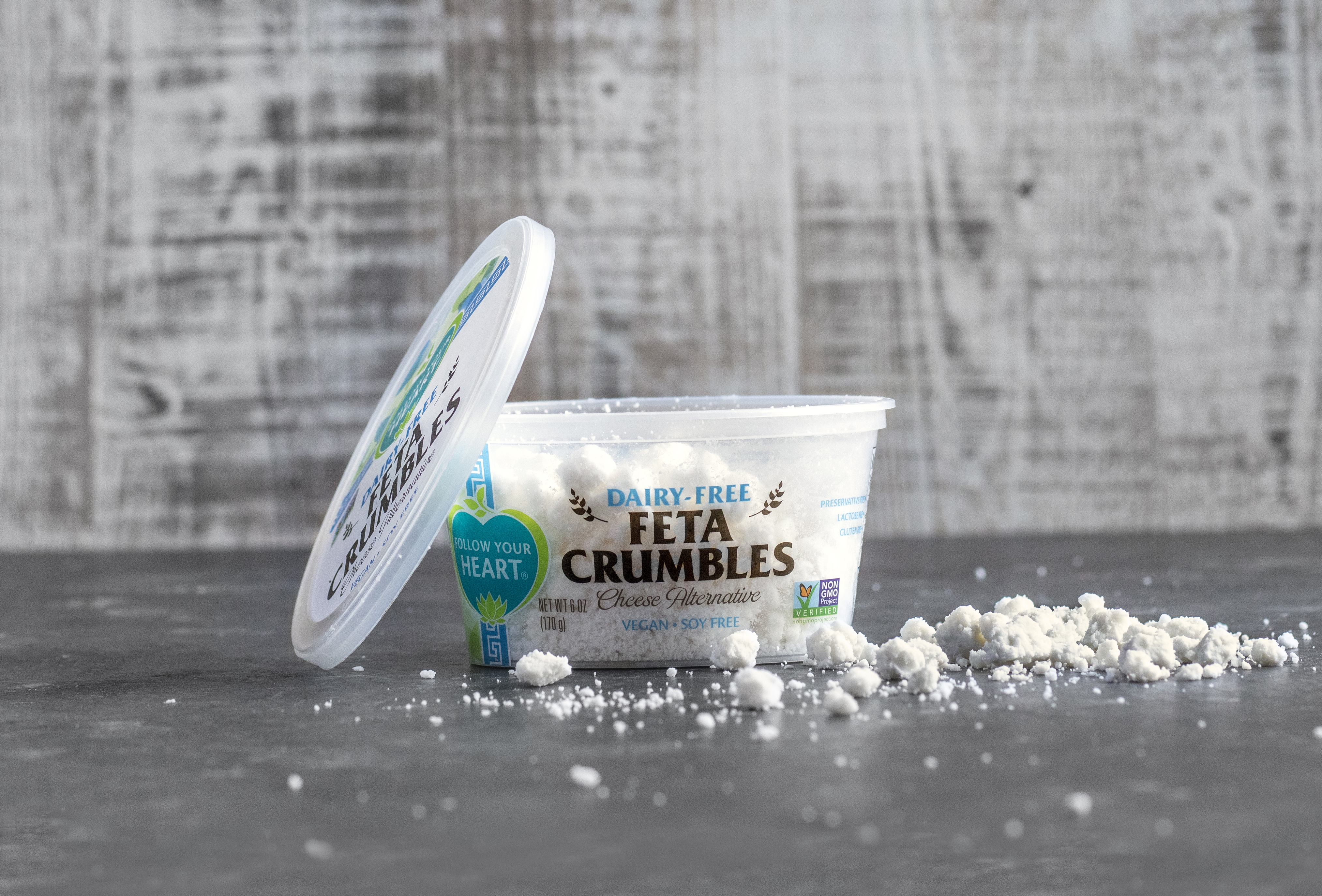 'Commitment to innovation'
In a statement sent to Plant Based News, Follow Your Heart CEO and co-founder Bob Goldberg said: "When we founded the company in the 1970s, I was unaware of what we would accomplish and how much the plant-based market would grow.
"We were just following our hearts and doing what we thought would make the world a better place.
"We're excited whenever we launch a new product, but to be able to be the first to introduce a crumbled feta cheese alternative is a direct result of our team's commitment to innovation in the plant-based space. Cheese alternatives are a major focus for us, and we will continue to grow in this category."