Blogger, events planner, and author Fat Gay Vegan is set to host his sixth annual vegan beer party this month.
London Vegan Beer Fest will be held on July 14 at Hackney Downs Studios. It will offer beer, wine, cider, and street food from four distinct areas including a beer hall housed inside Hackney Showroom powered by Brass Castle; an outdoor craft beer market with some of the best street food vendors in the capital; an indoor restaurant space/beer hall run by Temple of Seitan; and a karaoke room.
Beer lovers can expect to discover dozens of vegan-suitable brews available to buy on the day from a range of London brewers as well as an exclusive selection from around the UK.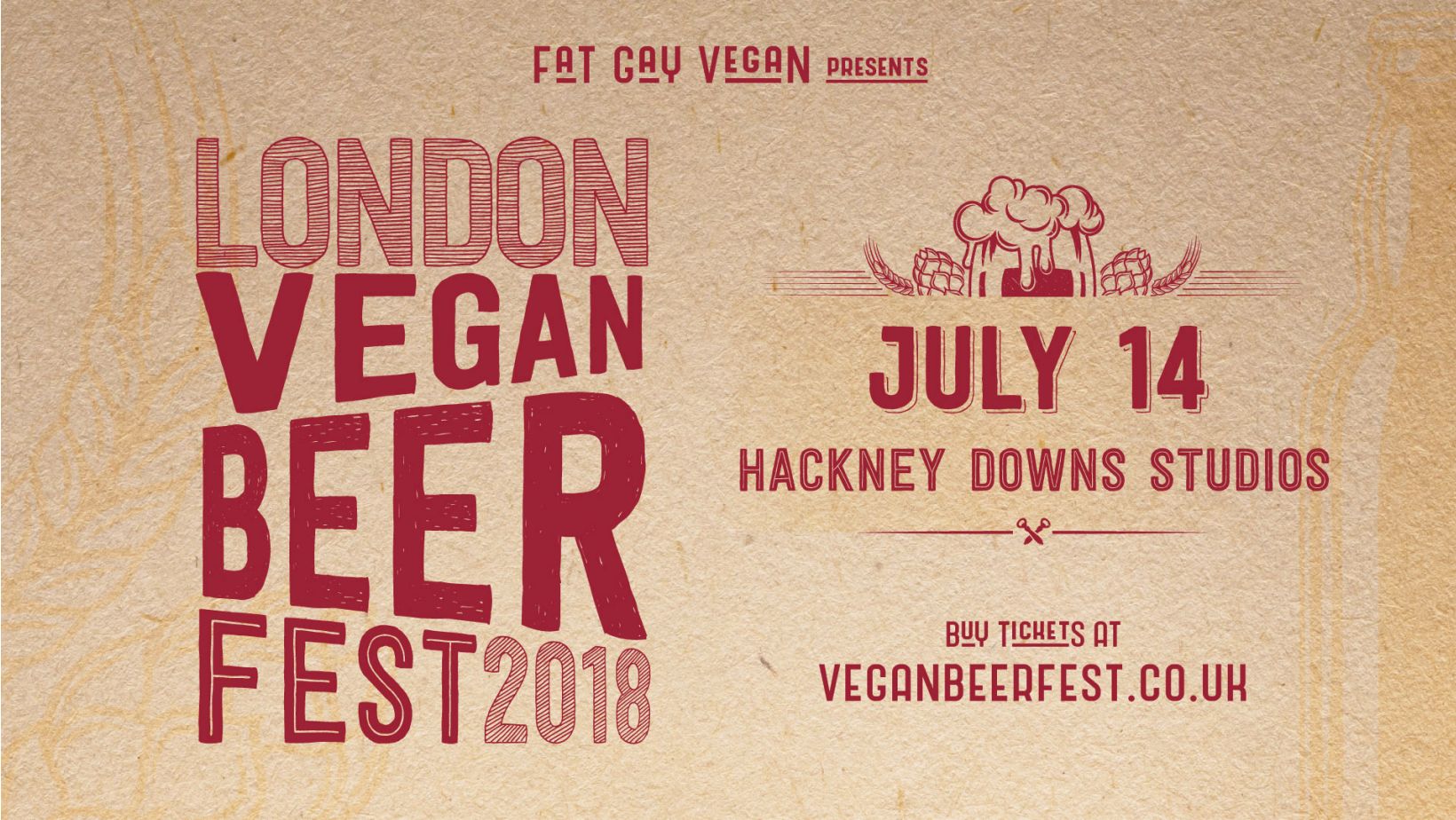 'Legendary'
In a statement sent to Plant Based News, organizer Fat Gay Vegan said: "I'm thrilled to be staging London Vegan Beer Fest on the Hackney Downs Studios site.
"I've been running my vegan market there for a few years, welcoming thousands of vegans and their friends, so it continues to be the perfect fit for our legendary beer event."
Information
London Vegan Beer Fest runs between 11am and 8pm on Saturday July 14, 2018.
Limited early bird tickets are priced at £5 plus booking fee and can be purchased here.
Tickets on the day will be priced at £9 – if space permits.
You can follow Fat Gay Vegan onTwitter,Facebook, andInstagram