Anti-racism isn't just about changing how we interact socially, it also extends to the choices that we make as consumers and the brands that we choose to support.
When it comes to fashion, the supply chains are polluted by companies that are not only exploiting our planet but also exploiting BIPOC across the globe.
Maximizing profits
The fast fashion industry operates with a model that keeps their workers poor and producing in conditions that are unsafe, in order to maximize profits. This situation is propelled by Western consumers who want cheaper clothes and brands that want to make larger profits.
The fast-fashion supply chain has created a global environmental justice dilemma that is not only impacting the environment, but also hurting marginalized people and their communities.
Bad for the planet, worse for the people?
Environmental Racism is a concept used to describe environmental injustice that occurs within a racialized context. In the textile and garment industries, the environmental and occupational burdens associated with mass production and disposal of cheap clothing or fast-fashion, is shifted from high-income countries to the under-resourced, including low income, low-wage workers, women.
The disproportionate impact experienced by those who produce and dispose of our clothing, including BIPOC, cannot be ignored.
The production of textiles and garment assembly are inherently hazardous, and often takes place in areas with cheaper labor, directly impacting workers who are predominantly BIPOC.
The dyeing of textiles, for instance, results in untreated wastewater from dyes often being discharged into local water systems, releasing heavy metals and other toxicants that can seriously impact the health of nearby residents, animals, and the local environment.
It is also common that occupational and safety standards in these places are not enforced due to poor political infrastructure and organizational management. Workers are subjected to respiratory hazards such as cotton dust and synthetic air particulates due to poor ventilation, and musculoskeletal hazards from repetitive motion tasks.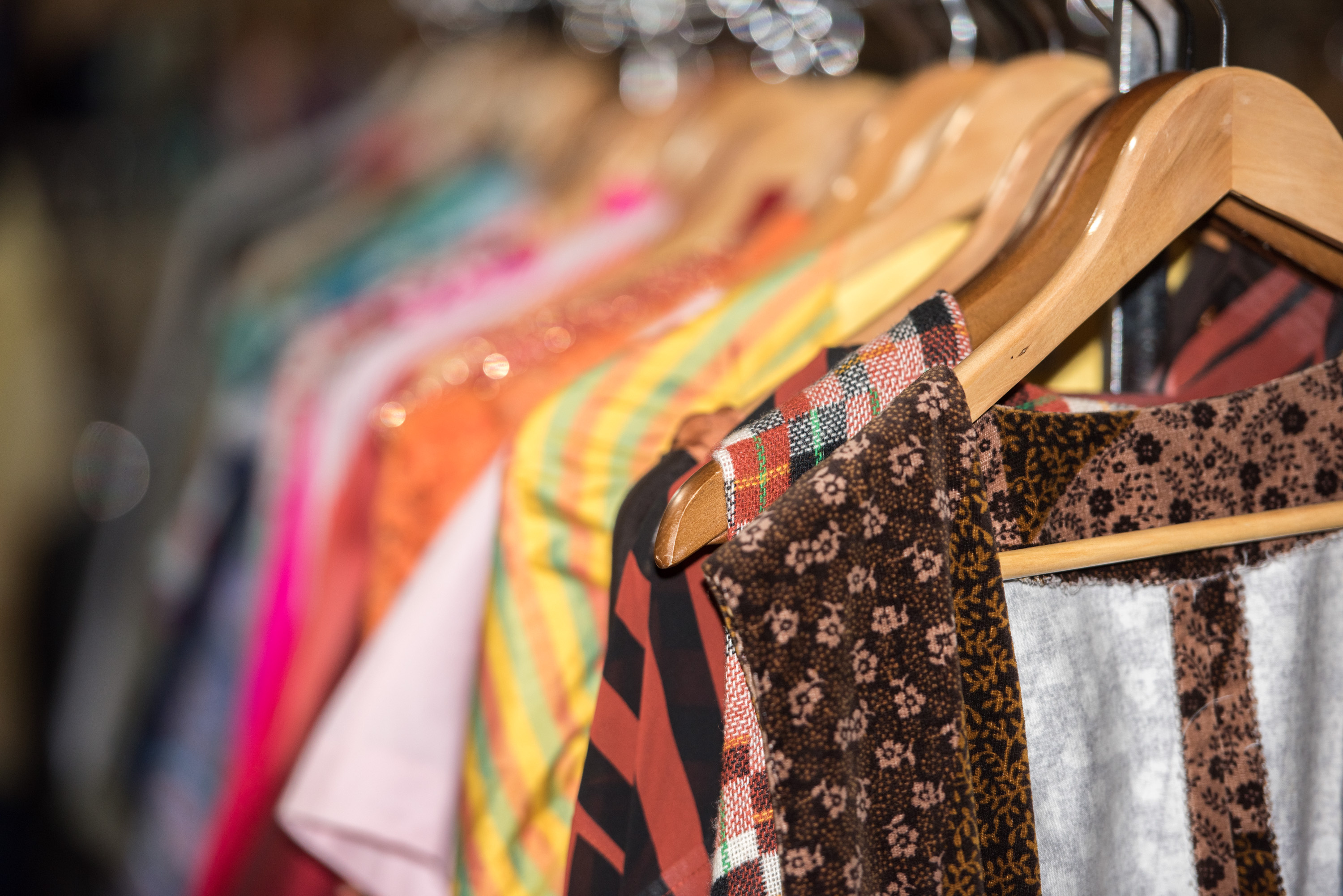 Systemic racism within the fashion industry
When it comes to key players within the fashion industry, there is a lack of diversity and representation of BIPOC. At fashion's most influential trade organization, the invite-only Council of Fashion Designers of America (CFDA), less than four percent of the 500 members are black.
In recent years, at New York Fashion Week, fewer than 10 percent of designers have been black. According to Lindsay Peoples Wagner, the editor in chief of Teen Vogue, this disproportionate representation is due to many reasons – financial barriers, social obstacles, colorism, bias, and plain old racism.
How can we help on a personal level?
We can start by valuing the clothes that we already own. This means taking care of them and repairing when needed, as well as, keeping them for as long as they last – not until the next trend arises.
We can seek out ethical fashion brands that are not only inclusive, but who also offer higher-quality items that will last a lifetime. We can also purchase garments second-hand and be mindful about how we dispose of our clothing when we no longer need it.
Approximately 85 percent of the clothing Americans consume (3.8 billion pounds annually), is sent to landfills as solid waste. That amounts to nearly 80 pounds per American per year.
Taking the time to personally pass garments on to friends or people in your community is one way to ensure that your used garments have a second life. Donating to second-hand shops should be seen as a last resort as only 10 percent of clothing given to thrift shops are actually sold. The remaining garments are sent to landfills or shipped to other countries – the US alone ships over a billion pounds of used clothes per year to other countries.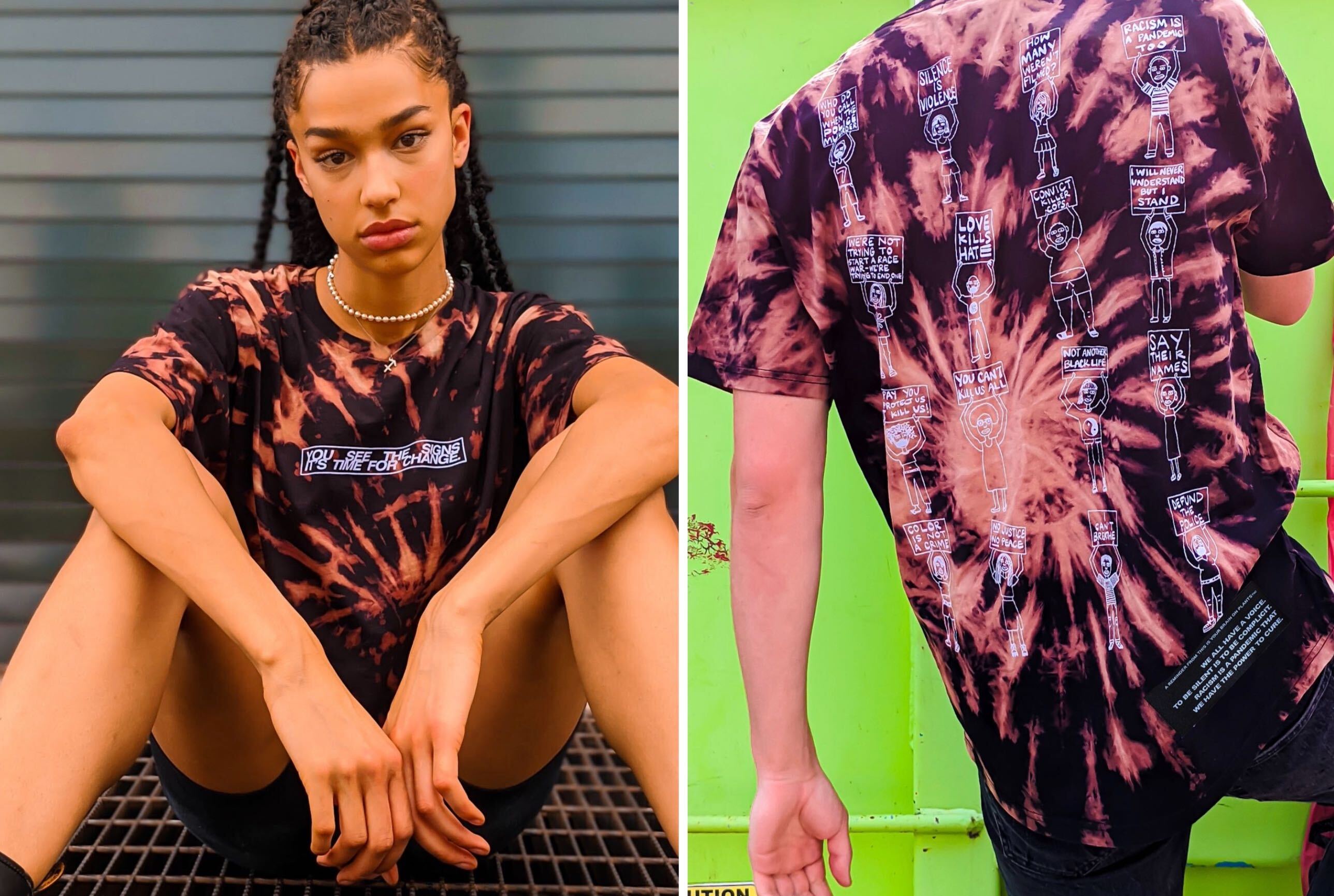 It's Time for Change
This Is Your Brain On Plants is a sustainable collective that is working to disrupt the mainstream through socially conscious lifestyle, fashion, and art. With a commitment to using apparel as a powerful vehicle for activism, the graphic prints on its latest t-shirt DROP 005 It's Time For Change, inspire thoughts and conversations.
The artwork depicts individuals holding activism signs with powerful, thought-provoking messages inspired by actual signs seen at recent BLM protests world-wide. This t-shirt will see 100 percent of profits going to charities that directly benefit the BIPOC community and help fight racism.
Sustainable production
With an eye on the most sustainable production methods possible, the team at This Is Your Brain On Plants has ensured that both the environmental and human impact for every product that we produce is always considered.
The t-shirts used for this activism shirt have been directly diverted from landfills and upcycled locally in Toronto, Canada. They are hand-dyed and printed using water-based, vegan, non-toxic inks.
It's Time For Change double-sided print will be live Saturday, September 12 at 12 noon EST.