The time has come for the footwear industry to reinvent itself. Here are seven of the best vegan sneakers you can buy to spice up your wardrobe.
In the months and years to come, we will witness a seismic shift that's long overdue. Sneaker brands will be asked to answer the call by adopting a new way of thinking, executing, and proving that they care about the environment.
Attitudes towards sustainability
If there was still any lingering doubt as to whether the evolution was necessary, here's a stat to consider. According to Cowen: "Sustainability and social impact are cited when purchasing apparel, footwear and accessories as being either 'very important' or 'somewhat important' by 76 percent for 18-34-year-olds (+13 percent in two years of data).
So, as some brands make major commitments through new materials innovation, reimagined production techniques, amplified storytelling, and increased responsibility in recycling and packaging initiatives, it's hard not to believe that they'll be rewarded for their efforts, while many will be left behind.
Vegan sneakers
Here are a few recent projects from brands that prove the tide might be shifting:
Adidas embarking on their Parlay (recycled plastic net construction), the Futurecraft.loop which attempts a 100 percent recyclable performance running sneakers, its vegan classics lineup from 2020, and commitment to using vegan fungi leather in the near future, possibly before the end of 2021.
Allbirds has also made some big moves with a movement toward greater transparency in its carbon scoring. But, its efforts have yet to register a vegan-friendly product, with merino wool being a core component of their lineup.
New Balance made its first notable commitment to anything 'vegan' friendly with the Jaden Smith signature silhouette, the 'Vision Racer'.
Sadly, as New Balance saw their cool cred hit new levels in 2020 with a slew of notable collaborations, there was little energy around increased responsibility toward the environment.
Reebok kicked off the new year with a brilliant and meaningful step in the right direction that harnessed previous energy from its plant-based releases: the Floatride Glow, and the Cotton/Corn Club-C.
Its latest collaboration teams the brand with husband and wife duo, Saeed and Katy Al-Rubeyi, of story MFG. collaboration. The project includes linen uppers on a Club C and the cult-favorite Beatnik silhouette.
---
Keep up with the latest plant-based news…
Processing…
Success! You're on the list.
Whoops! There was an error and we couldn't process your subscription. Please reload the page and try again.
---
And then there's Nike, a brand whose ability to innovate at scale often creates a cascade of momentum that ripples throughout the industry.
Dating back to the early 2000s via projects like 'Considered', we've seen the brand move toward animal-free glue, simpler constructions, knit and woven uppers, and even re-thinking their approach to packaging.
All of these implementations have trickled outward. In 2020, we saw the Space Hippie line recycle plastic bottles, material scraps, and recycled soles turned into a cutting edge, and highly desirable collection of silhouettes, certain to have an industry-wide impact.
Converse Chuck Taylor Space Hippie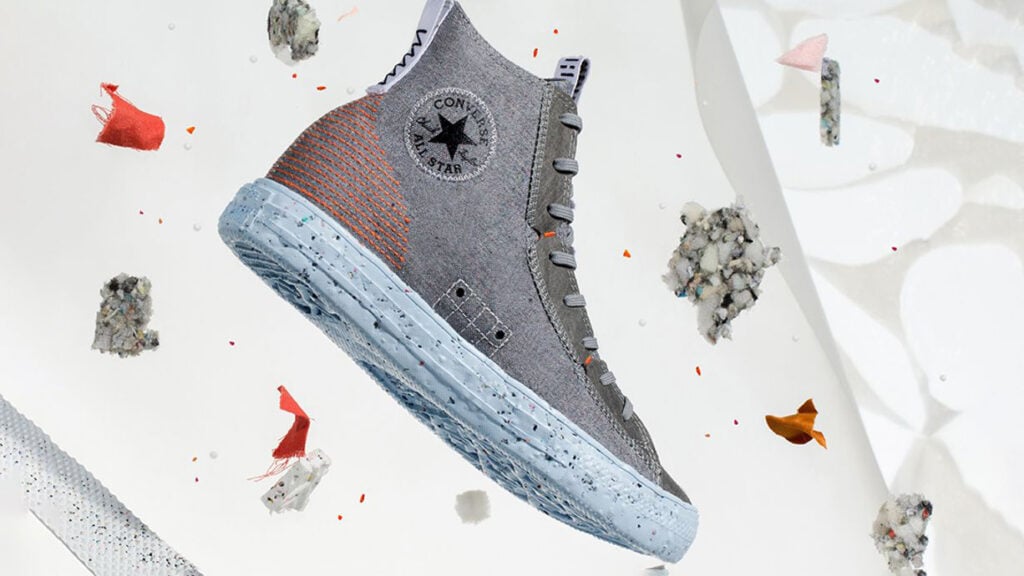 A sneaker constructed of the recycled materials scraps and canvas, resting atop a recycled "crater" sole. A modern spin on a classic, and a conversation starter.
Currently available via Converse, Nike, and reseller sites.
Converse Chuck 70 Bandulu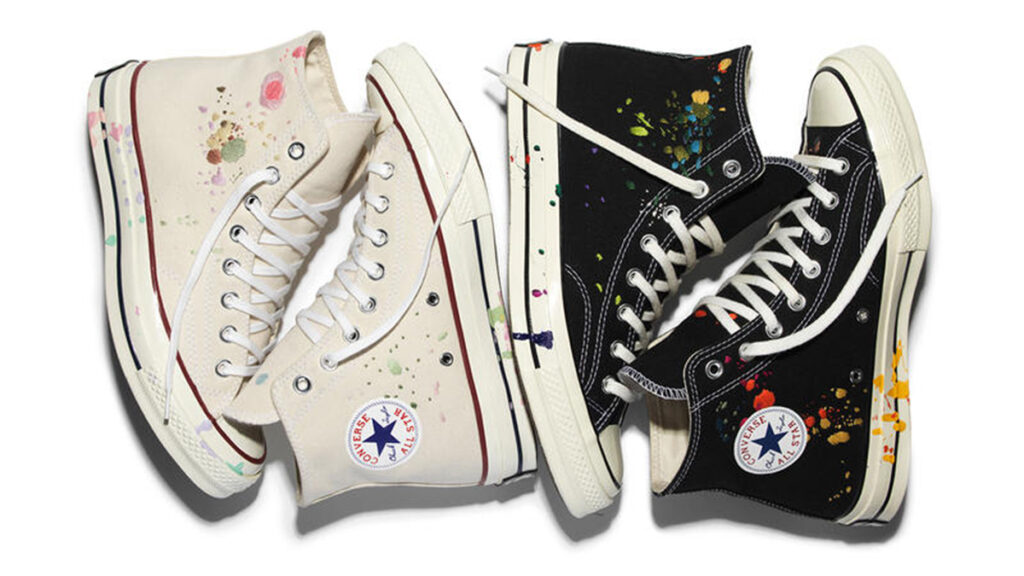 Canvas construction with hits of sewn elements. Bandulu, a rising brand that I thoroughly enjoy, is bringing its upcycling principles and craftsmanship to the classic Chuck 70 silhouette.
These launch on Feb 11 – the price has yet to be confirmed.
Adidas Ultraboost 2021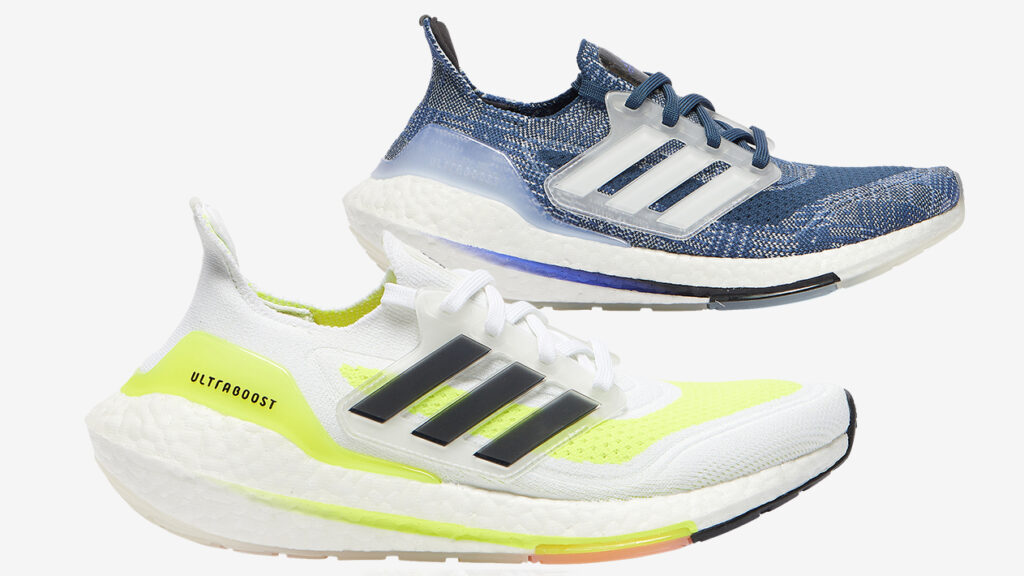 An update to a classic. The upper construction is based around the iconic Adidas primeknit technology, a reminder of how important and common knit technology has come in recent years.
They sit atop Adidas' Ultra Boost sole, a fan favorite that provides the wearer with a level of comfort that's hard to beat. These are out now, in multiple colors, retailing at $180 on Amazon.
New Balance Vision Racer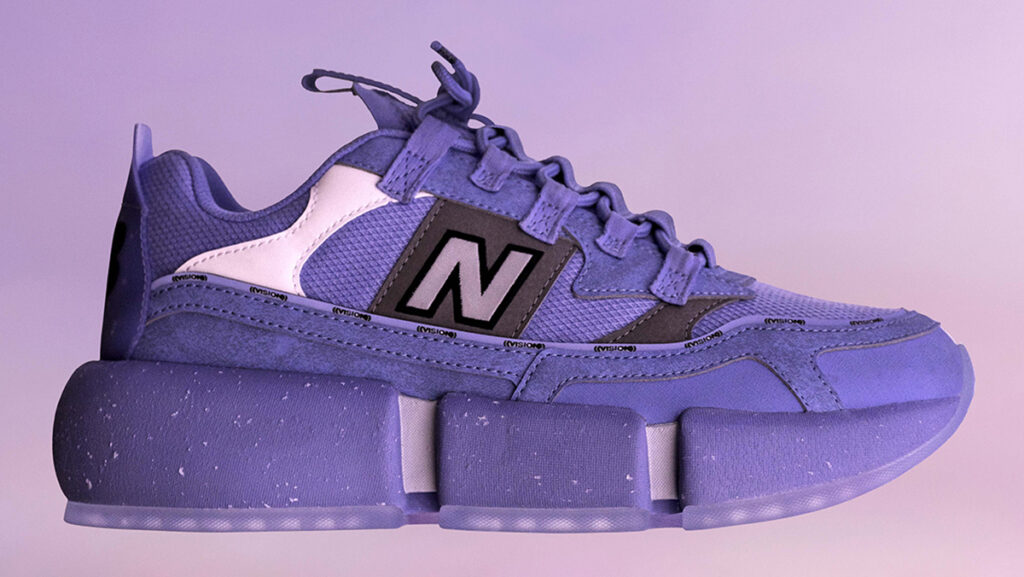 The Jaden Smith, vegan-friendly New Balance. A new silhouette for NB, the brand took its cues from its vegan signee and built a construction that eliminated any real leather. Instead, it opted for a synthetic upper, a step in a different direction for New Balance.
The Vision Racer feels like a sneaker for the youth. But, that's not a bad thing- they'll be driving industry demand for years to come. They currently retail around $150.
Reebok x Story MFG.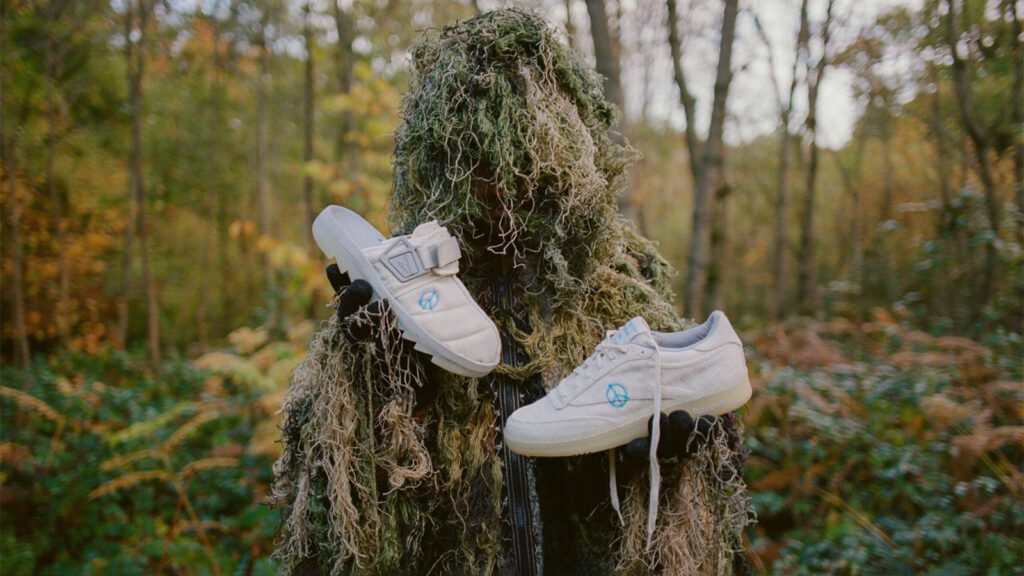 The capsule collection from Story MFG and Reebok offers up two silhouettes the classic Club-C and the Beatnik.
Constructed of linen upper and confirmed as a vegan sneaker by the designers, these do a great job of doing just the right amount. They're timeless, neat, simple, and inspiring.
Retail price: $120
Nike Vegan Leather SB Dunk 'Baroque Brown'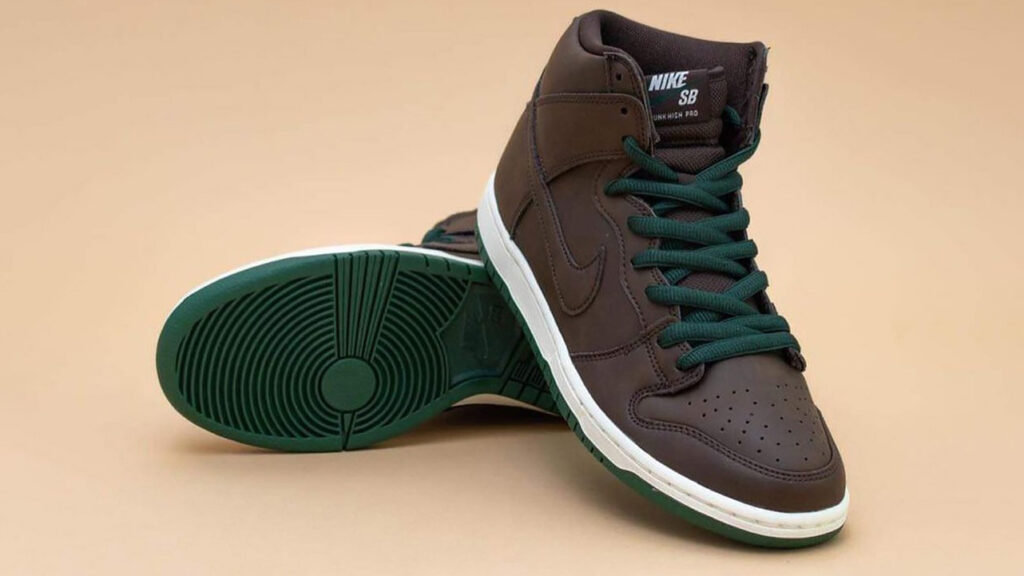 Last year, Nike closed out the year with a great sign for its vision moving forward, an official proclamation of an upcoming vegan leather SB Dunk. Keep your eyes out for these-full details TBD
These released via Nike Korea and other global stockists on January 31 for ?129,000 (approx. $117 USD).
Nike Air Max 90 'FLORA PACK'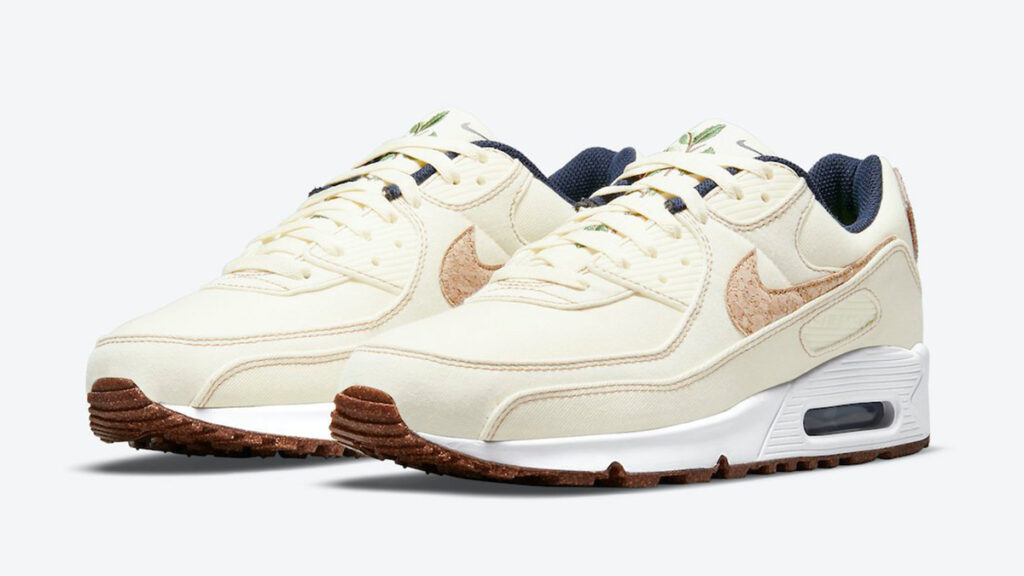 2021 has another great release on deck. The classic AM 90 is on the way in a canvas upper and a truly smooth colorway.
The release also sees the brand shift away from the tried and true synthetic leather swoosh to introduce a cork check. Finishing everything off is a few hits of embroidery on the tongue of the shoe.
The early response to these has been energetic. Keep an eye out for these when they're expected to launch in early 2021.
Releasing soon via Nike.com for $120
There are a slew of other brands worth looking out for such as Saye, Nothing New, and Thousand Fell.