Sustainable fashion designer Stella McCartney has created 'world-first' garments made from Mylo, a renewable vegan mushroom leather.
The items were made in partnership with Bolt Threads, a company that creates eco-friendly biomaterials.
Stella McCartney
Products in the line include a black bustier top and utilitarian trousers. Whilst they aren't currently on sale, they will be integrated into future collections.
Mylo was created from mycelium, which is the root system of mushrooms. It forms an 'infinitely renewable' vegan leather alternative.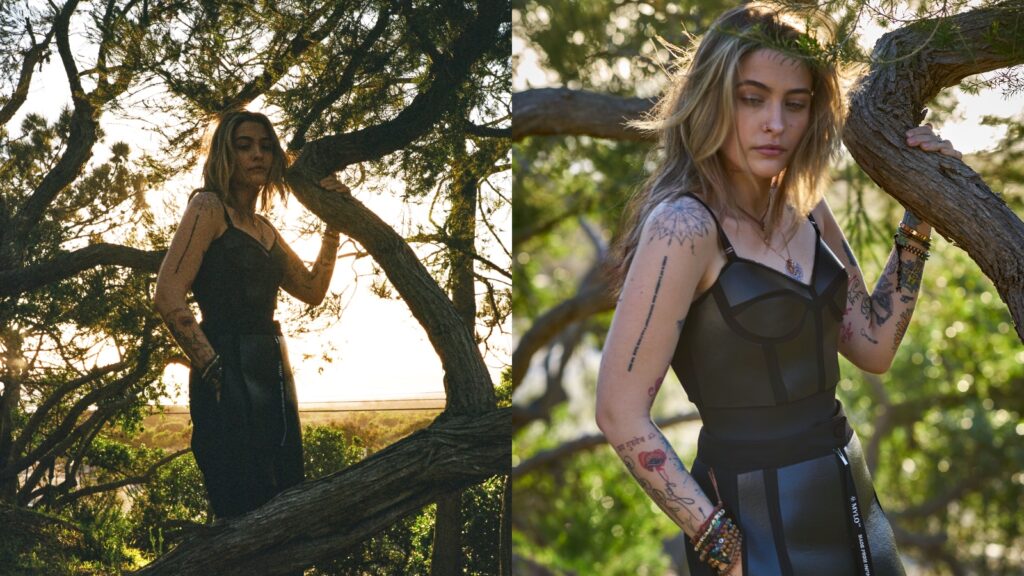 'Kinder fashion industry'
In a statement sent to Plant Based News, McCartney said: "We have supported this incredible innovation since its inception because I believe our customers should never have to compromise desirability for sustainability. And, Mylo will allow us to make that a reality.
"I am honored to partner with Bolt's team once again. They share our same commitment of innovating a kinder fashion industry – one that sees the birth of beautiful, luxurious materials as opposed to the deaths of our fellow creatures and planet.
"I can't wait to offer Mylo garments commercially in the near future, watch this space!"
You can check out the video of Paris Jackson modelling the pieces below.
Eco-friendly materials
The biomaterials are crafted from predominantly renewable materials, as opposed to plastics which are often found in synthetic leather alternatives.
Bolt Threads claims it is 'thrilled' the Mylo mushroom leather 'world-first garments' were created with the iconic fashion house.
Founder and CEO Dan Widmaier said: "Creating new, high-quality biomaterials is a major technological challenge and a massive opportunity for people and for the planet."
McCartney was 'instrumental in the product's development, he added. As a result, she helped 'bring it to life'. This led it to become the 'high-quality leather alternative it is today'.
Sustainability commitment
McCartney launched a genderless collection last year featuring ' featherless and cruelty-free puffer jackets. This was part of a sustainability commitment that included using 100 percent organic cotton, free from toxic chemicals and pesticides.
The brand has never used animal leather, feather, or furs. Moreover, the brand urged UK Prime Minister Borish Johnson to ban fur sales. This was in alliance with fellow designer Vivienne Westwood.
You can shop Stella McCartney's current collections here
Find out more about Bolt Threads here