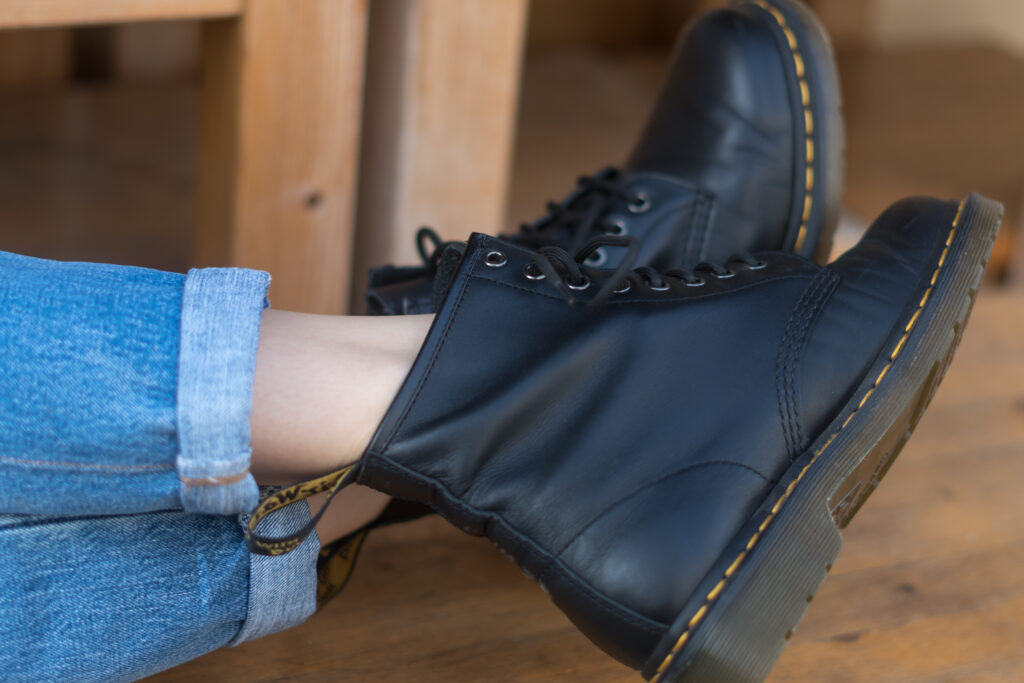 Footwear giant Dr. Martens has partnered with designer Marc Jacobs to launch a vegan version of its iconic 1460 boot.
The cherry-red oxford colored shoes feature a vegan-friendly upper, yellow welt stitching, a vegan heel-loop, and are bedecked with 'antique gold-tone chains and charms'.
'Brilliantly unpredictable'
"Marc Jacobs has always done whatever the hell he's wanted. Brilliantly unpredictable and known for his unique and outspoken perspective on everything from fashion to societal expectations — his legacy is nothing short of legendary," the brand said online.
"There's no exception with this unique collaboration. Draped with replicas of custom-made charms on a vegan-friendly upper, the imaginative designer delivers without creative compromise."
'Profits skyrocket'
Last year, Dr. Martens saw its profit skyrocket 70 percent, boosted by the success of its vegan range and was awarded Best Vegan Boot Collection at PETA's fashion awards.
Kenny Wilson, Chief Executive of the brand, said in recent years sales of its vegan shoes have spiked by 'multiple hundreds of percent' – with animal-free footwear now accounting for four-five percent of the company's total sales.