Animal welfare experts have criticized celebrity fashion designer Christian Cowan for releasing a collection of vegan clothes and accessories for dogs.
Victoria Eisermann, Founder of dog rescue charity K-9 Angels, told PBN that 'dogs are sentient beings, not toys to be played with'.
"[The fashion line] isn't about the dogs welfare or safety, but more about looking sexy/ beautiful/ fashionable," she explained.
Cowan, who is known for creating outfits for celebrities including Miley Cyrus and Lady Gaga, launched the controversial 14-piece line in collaboration with animal companion fashion brand Moshiqa.
The collection features glittered leashes, hot pink harnesses, and a vegan leather jacket.
'Pointless'
Eisermann went on to say: "My dogs wear coats when it's cold, and I know for a fact they would not want to have unnecessary bows and other pointless fashion accessories put on them. Dogs are sentient beings, not toys to be played with.
"Dogs are simple in their needs, they need food, love, and a warm bed. Not pointless fashion accessories.
"Cruelty-free or not, most dogs will not enjoy wearing these, so you could say there's a certain amount of cruelty for making a dog wear what s/he doesn't need or doesn't want."
Animal lovers
Explaining the launch, the designer said: "I've always loved pets from a young age [sic].
"My brother and I had loads at our house back in the UK, including rabbits, crayfish, tree frogs, tropical fish, dogs, and cats. At one point, our mum even let us have leaf insects and giant snails."
Moshiqa Founder Meryem Birsoz added that their 'goal is to make our four-legged friends who need to dress up happy as they don their costumes and accessories'.
"So why not rejoice and honor [with] glittery, jovial and stardust-laden creations for our best ever friends?"
Concern
A Vegan Society spokesperson has also warned human carers of the potential concerns of dressing up dogs.
A spokesperson told PBN: "As the temperature continues to decrease, many people dress their companion animals to prevent them from getting cold.
"This is different to dressing up dogs for a fashion statement – some may not enjoy this or find the outfit to be uncomfortable.
"We urge those with companion animals to consider whether a potential outfit would benefit the animal before purchasing one."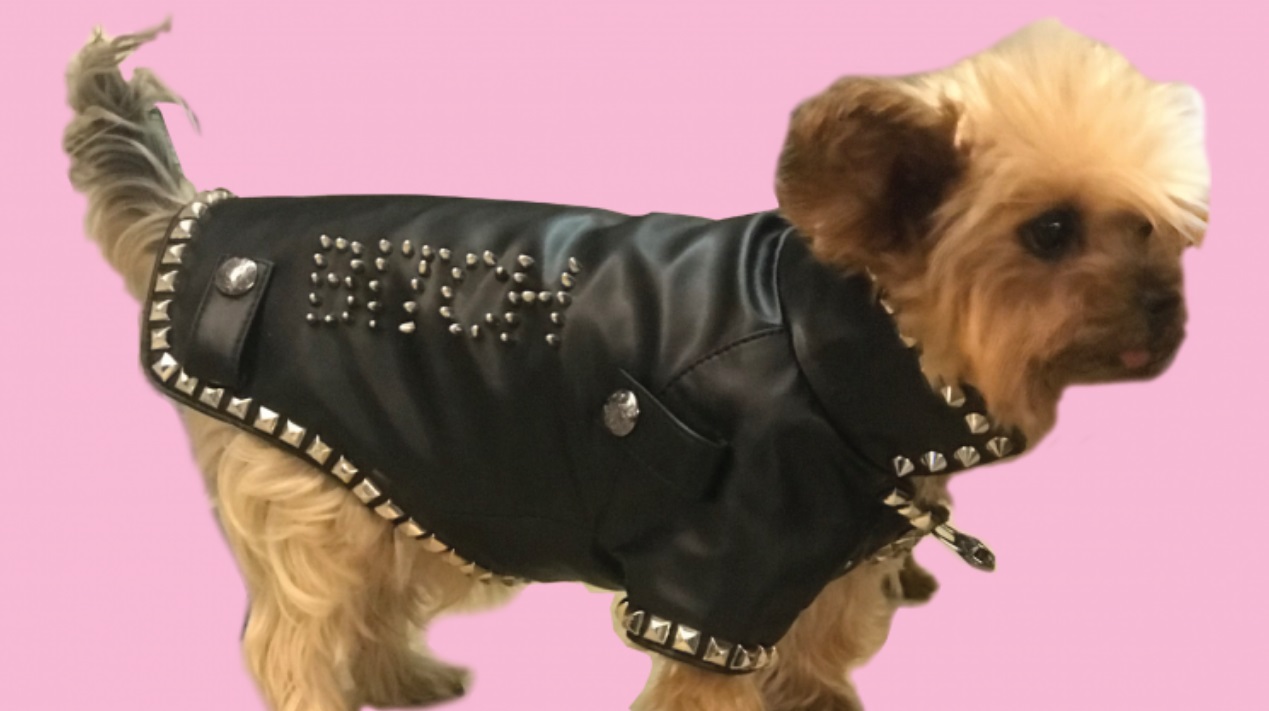 Caution
According to a Royal Society for the Prevention of Cruelty to Animals [RSPCA] spokesperson, dogs who are young, elderly, sickly, or thin coated could benefit from wearing a 'special dog coat or jumper' to 'keep [them] warm when [they 're] out walking – especially during the colder, winter months'.
"It is important for [human carers] to check that their dog can still behave normally – such as going to the toilet easily – and it is a good, comfortable fit.
"If your dog doesn't like having it on then it is better not to force him to wear it."
READ MORE:
Vegan Expert Praises Prisons For Christmas Plant Based Menu
PBN Exclusive: SeaWorld Will Shut Down In 2018 And Other Predictions For The New Year
Tesco Head Of Plant Based Innovation – Derek Sarno – Becomes Veganuary Ambassador