A nonprofit health organization is calling for dairy to be dropped from the 2020-2025 Dietary Guidelines for Americans in a bid to tackle dietary injustice.
The pro-plant-based Physicians Committee for Responsible Medicine, which has more than 12,000 doctor members, has co-signed a letter* to the U.S. Department of Agriculture and Department of Health and Human Services.
The letter calls for the guidelines to indicate that 'dairy products are unnecessary and warn of their particular health toll on people of color'.
Report
The Dietary Guidelines Advisory Committee (DGAC) is expected to release its scientific report on July 15 which will be used by the USDA and HHS to develop the 2020-2025 Dietary Guidelines for Americans.
Last month, a public webcast by the DGAC said high-fat dairy is associated with type 2 diabetes and that Americans should avoid saturated fat to fight heart disease.
But according to PCRM, the DGAC did not specify that the top source of saturated fat in the American diet is dairy products'.
PCRM adds: "The DGAC also failed to indicate that scientific evidence shows that milk and other dairy products increase the risk of asthma, breast, ovarian, and prostate cancers, cognitive decline, and early death, and offer little if any protection for bone health."
Dairy and race
Now PCRM has sent the letter calling on health officials to take note of these issues before formulating the guidelines. The letter cites some of the ways consuming dairy affects people of color, listing lactose intolerance as a major issue, with milk ingestion potentially causing bloating, diarrhea, and gas in affected individuals.
It says: "The loss of lactase enzymes after early childhood is the biological norm. Only among whites is lactase persistence common. The National Institutes of Health estimates 95 percent of Asians Americans, 60-80 percent of African Americans and Ashkenazi Jews, 80-100 percent of Native Americans, and 50-80 percent of Hispanics are lactose intolerant."
The authors add that the American Medical Association passed a resolution in 2018, recognizing that lactose intolerance is common among many Americans, especially African Americans, Asian Americans, and Native Americans, and recommending that the Dietary Guidelines for Americans indicate that 'dairy products are optional'.
Health issues
Other health issues cited in the letter include prostate and ovarian cancer, with authors saying 'substantial evidence links cow's milk consumption to prostate cancer risk' – and adding that 'African American men have the highest prostate cancer risk of any American demographic group'.
Asthma is another condition highlighted by the letter, which says African Americans are 'almost three times more likely to die from asthma-related causes than the white population'. African American children have a death rate 10 times that of non-Hispanic white children and are four times more likely to be admitted to the hospital.
It adds: "A review published earlier this year included studies that show that dairy consumption can raise the risk for asthma and worsen symptoms. One 2015 study found that children who consumed the most dairy had higher odds of developing asthma, compared with the children consuming the least."
Bone health, fat and cholesterol, and estrogens were also discussed in the letter, as well as the dietary needs of children and infants in relation to dairy products.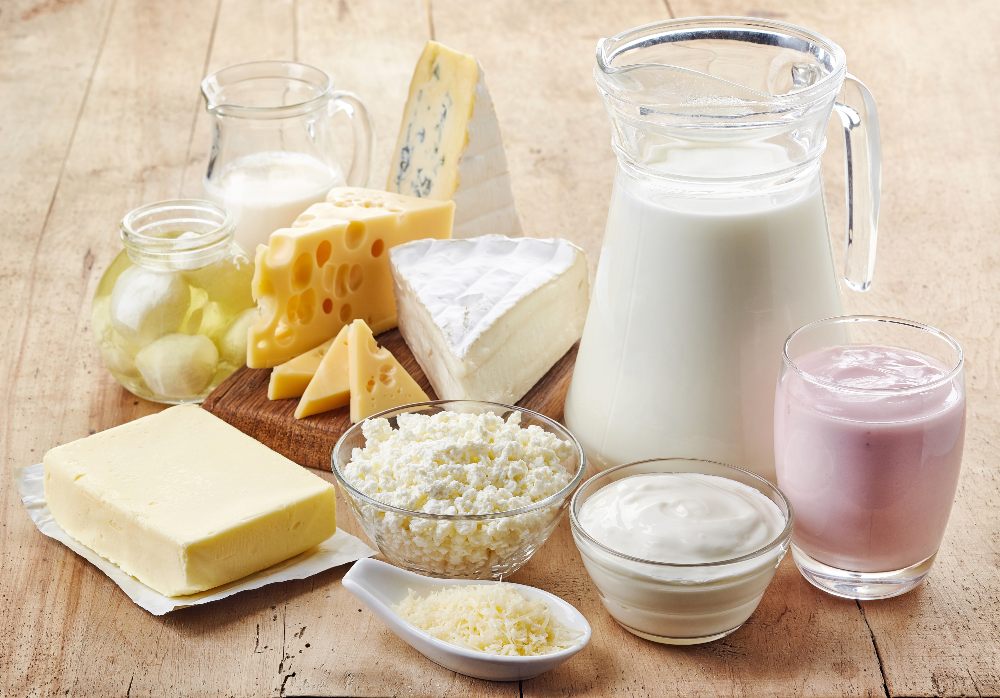 'Exacerbating these disparities'
The letter concludes: "Unhealthful foods contribute to a wide range of health problems, many of which take a particular toll in Black and Latinx communities.
"Federal nutrition policy, including the Dietary Guidelines for Americans, has played a role in exacerbating these disparities.
"To describe cow's milk as required or as the default option reflects racial bias that is presumably unintended but is nonetheless inappropriate and harmful to public health."
*The letter, which was sent to USDA Secretary Sonny Perdue and HHS Secretary Alex Azar on July 9, was signed by a number of prolific medics, including Kim Allan Williams Sr., MD, who was the first Black president of the American College of Cardiology, pediatrician Yamileth Cazorla-Lancaster, DO, and family medicine doctor Rosa Kinkaid, MD.