A nonprofit health organization with thousands of doctor members has filed a lawsuit against the U.S government for refusing to force slaughterhouses to test meat and poultry for COVID-19 prior to making it available for sale.
The Physicians Committee for Responsible Medicine (PCRM) – which promotes a plant-based diet – also called on the U.S. Department of Agriculture to 'require grocery stores to warn consumers of the potential presence of SARS-CoV-2 on meat and poultry products' via a petition in May.
COVID-19 hotspots
PCRM is concerned about the transmission of disease via meat, because thousands of slaughterhouse workers have been infected with the virus since the outbreak started.
Earlier this year, a top analyst branded U.S. meatpacking facilities 'COVID-19 hotpots' as infection levels within the facilities outpaced the rest of the country.
The Midwest Center for Investigative Reporting has been compiling data of the positive cases and deaths. As of August 14, there have been at least 34,500 reported positive cases tied to meatpacking facilities in at least 384 plants in 39 states, and at least 163 reported worker deaths in at least 46 plants in 25 states.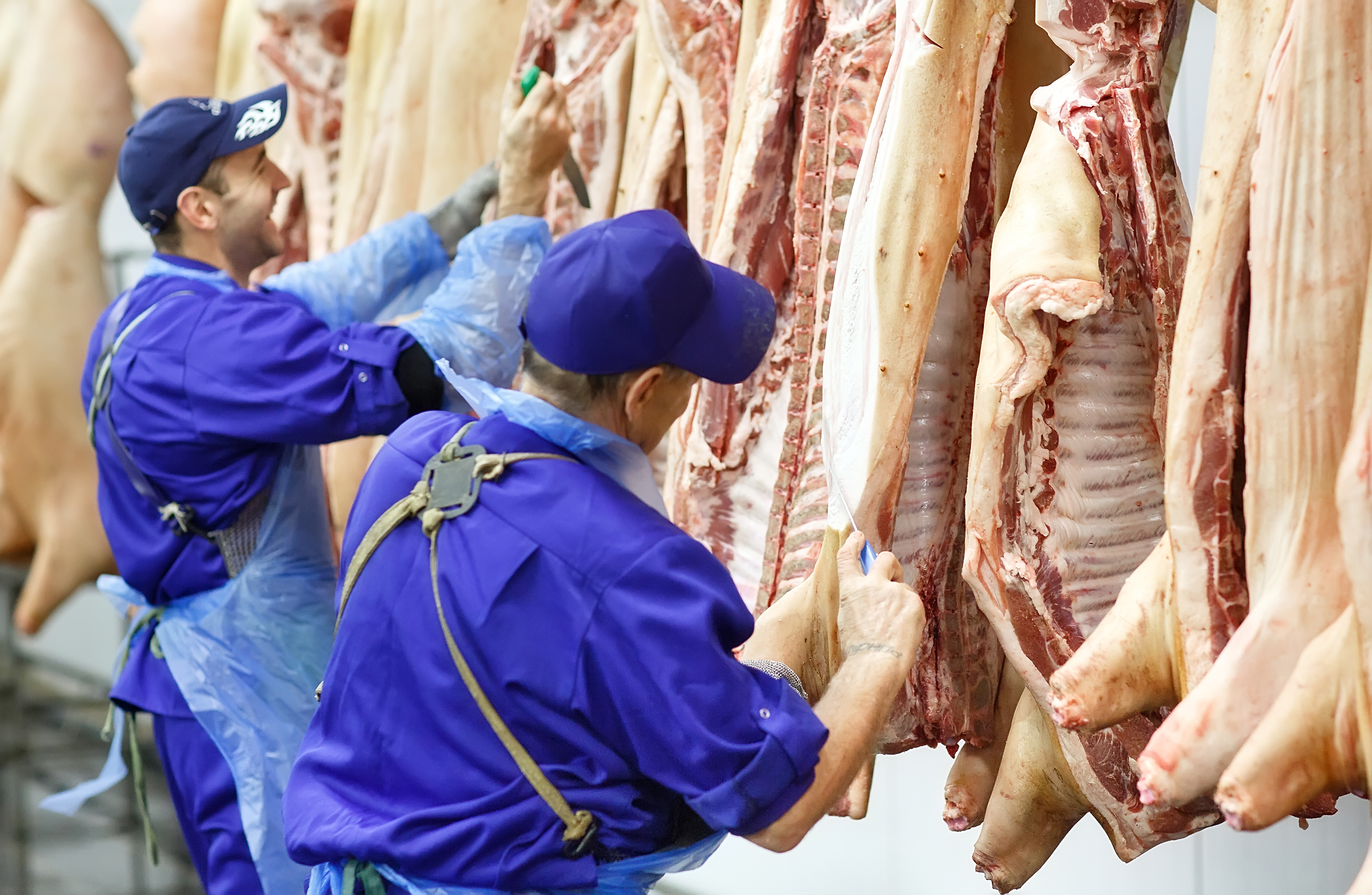 Viruses and freezing
Studies show that 'infectious viruses easily survive during refrigeration and freezing', according to PCRM, which adds 'meat companies do not routinely test the extent to which meat products are contaminated with the virus'.
It adds that 'researchers have not specifically tested the temperature at which meat and poultry products would have to be heated to kill SARS-CoV-2'.
Transmission
Neal Barnard, MD, president of the Physicians Committee, said: "Plant workers who are asymptomatic may still be viral carriers.
"Because these workers directly handle meat and poultry products, and because the COVID-19 virus is easily airborne, transmission of the virus to the products they handle is likely, which means transmission of the virus into people's homes is likely."