A group of leading UK doctors is calling on the public to stop eating meat – warning that factory farming is a 'ticking time bomb' when it comes to the risk of future pandemics.
Along with the current COVID-19 crisis, a number of outbreaks including SARS, MERS, Avian flu and Swine flu among others have been linked to the way we treat animals.
Experts have warned that factory farming – which keeps large numbers of stressed animals in confined, dirty spaces – are the perfect breeding ground for disease.
No Meat May
The global No Meat May campaign – which offers free support, information, and advice to those who sign-up for a month-long pledge – has partnered with plant-based doctors in the UK to help the general public to make the connection between major disease outbreaks and animal agriculture.
Dr. Gemma Newman – also known as the Plant Powered Doctor – who is a senior partner at a UK medical practice, and non-profit organization Plant Based Health Professionals UK, led by Dr. Shireen Kassam are calling on the public to give up eating meat this May – and ideally other animal products including dairy and eggs – to help prevent future crippling global health disasters such as Covid-19.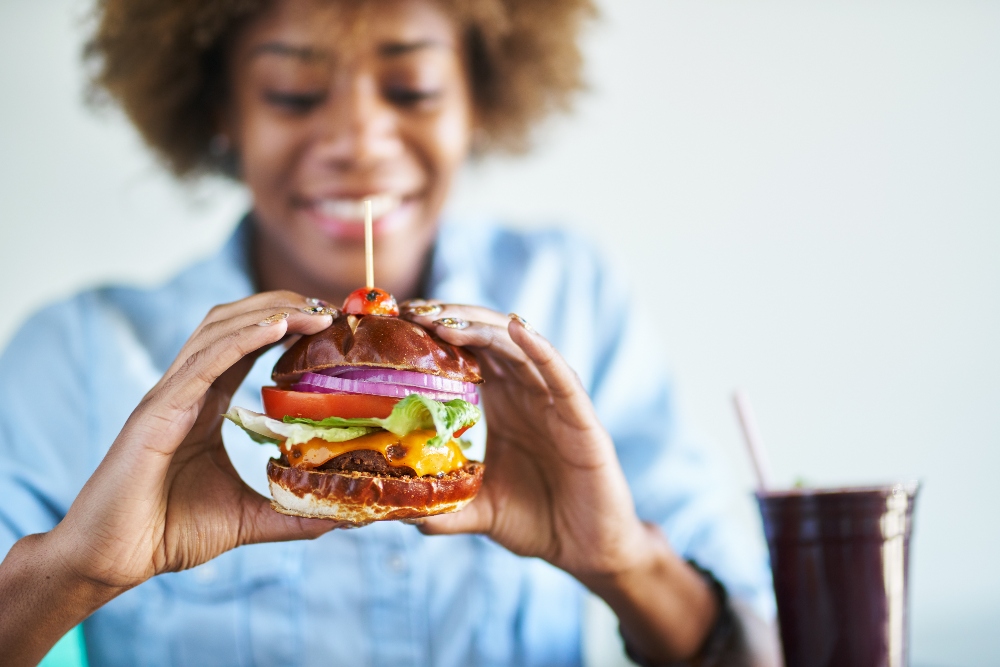 'Tampering with animals'
"Some politicians and commentators blame China for Covid-19, but they do not mention that all of the recent major disease outbreaks have been caused by tampering with animals and their habitats, or that our chicken salad and pepperoni pizza could be the next big health risk," Dr. Newman said in a statement sent to Plant Based News.
"The inconvenient truth is that factory farms put a strain on animal health, which means we treat them with antibiotics and small doses end up in your meal. suggests an extra 10 million people may die by 2050 as a result of antibiotic resistance, and we can add viral pandemics to these figures too. This current crisis shows us that we are not prepared for the future we are creating.
"Our industrial-scale factory farms are like a ticking time bomb – yet I can guarantee that lentils will not spark a viral pandemic anytime soon. Many of us are sitting at home wondering what we can do to help this situation. Taking some time to reflect on what we eat, limiting the meat we put in our supermarket trolley, and shifting to a more plant-based diet will help us move towards a safer future. Signing up to the campaign is a lovely way to feel supported in reducing meat consumption moving forwards."
'Urgent need to reduce meat consumption globally'
Dr. Shireen Kassam, a consultant haematologist, added that there is an 'urgent need to reduce meat consumption globally for both human and planetary health' and that more than 90 percent of the meat we consume is produced the types of industrial-scale factory farms that provide the perfect conditions for the generation of novel infections with epidemic and pandemic potential.
She said: "In addition, intensive farming of animals necessitates the widespread use of antibiotics, which has contributed to a dramatic rise in the number of antibiotic-resistant infections affecting humans. We have now entered an era where it is not uncommon for doctors to find themselves treating patients with bacterial infections for which there are no effective antibiotics."
Improving overall health
According to Dr. Kassam, one of the lessons health professionals are learning from the current COVID-19 pandemic is that people with underlying health conditions have a higher risk of requiring hospitalization, admission to the ICU, and ultimately of dying. Almost 90 percent of people who have died from the infection in the UK have at least one underlying health condition.
She says this illustrates the need for improving overall public health, and minimizing the potential for underlying health conditions such as cardiovascular disease, obesity, and type 2 diabetes.
"We have known for decades that a healthy plant-based diet, which minimizes or eliminates meat, is associated with some of the lowest rates of chronic disease and a longer and healthier life," said Dr. Kassam, who added that fruits, vegetables, whole grains, and beans help reduce inflammation in the body and promote a healthy immune system.
Record sign-ups
So far this year, a record-breaking 33,000 people have signed-up for No Meat May – a huge leap from 2019's 10,000 participants. Organizers of the initiative believe the current pandemic may have had an effect.
No Meat May's co-founder Ryan Alexander says it is difficult to gauge the 'COVID-19 effect' but believes it is clear that people are drawing the connection between intensive factory farms and public health concerns.
"[This] has been demonstrated by the record number of sign-ups to this year's campaign," he said.