The first UK medical conference to highlight the benefits of a predominantly plant-based diet took place on March 23 2018 at King's College Hospital London.
The conference was organised by Dr Shireen Kassam and Dr Tom Hubbard, co-founders of Plant-based Health Professionals UK.
It brought together 90 health professionals, mostly doctors, and 100 members of the public in a day dedicated to discussing the role of nutrition in promoting optimal health and wellbeing.
Diet and lifestyle
The motivation for this inaugural conference is the rising incidence of chronic disease related to diet and lifestyle in the UK.
Some estimates suggest that up to 80 percent of chronic disease, including cardiovascular disease, cancer, diabetes, autoimmune disease and fatty liver could be prevented through sensible lifestyle choices, which includes a predominantly whole food plant-based diet, abstaining from smoking, regular physical activity, sensible use of alcohol and maintaining a healthful weight.
The current medical model of 'pills and procedures' fails to address the root cause of most common diseases. In addition, doctors commonly say they lack the confidence to discuss diet and lifestyle choices with their patients.
Speakers
The speakers were mainly from England and Ireland, with one joining from Australia.
They included three General Practitioners (Dr. Tom Hubbard, Dr. John Allman, Dr. Hannah Short), a Haematologist (Dr. Shireen Kassam), a Gastroenterologist (Dr. Alan Desmond), a Public Health Doctor (Dr. Sanjana Jio) and an Intensive Care Physician (Dr. Andrew Davies).
They were joined by a Registered Dietician (Dr. Conor Kerley), a PCRM (Physicians Committee for Responsible Medicine) food for life instructor (Farrah Rainfly, founder of life after hummus) and two individuals who shared their personal stories of reversing disease through the adoption of a plant-based diet.
All the speakers advocate a predominantly plant-based diet in conjunction with conventional treatments. The topics covered included heart disease, diabetes, cancer, post-reproductive health and inflammatory bowel disease.
Inspirational stories
All the speakers shared their inspirational personal stories that led them to adopt a whole food plant-based diet.
Dr. Tom Hubbard has been able to control symptoms of ankylosing spondylitis. Dr. Conor Kerley has prevented progression of multiple sclerosis, a diagnosis he received at age 15.
Farrah Rainfly reversed her lifelong battle with obesity. Iida van der Byl-Knoefel, a patient advocate, reversed her inflammatory arthritis after being unable to tolerate conventional drug therapy.
Demand
The interest and demand for this conference was unexpectedly high with tickets selling out five weeks prior and a long wait list.
The conference was accredited for continuing professional development [CPD] points by the Royal College of Physicians, providing further legitimacy for a conference focussing on plant-based nutrition.
The feedback from the conference was phenomenal with 95 percent of attendees finding the day extremely useful (83 percent) or useful (12 percent).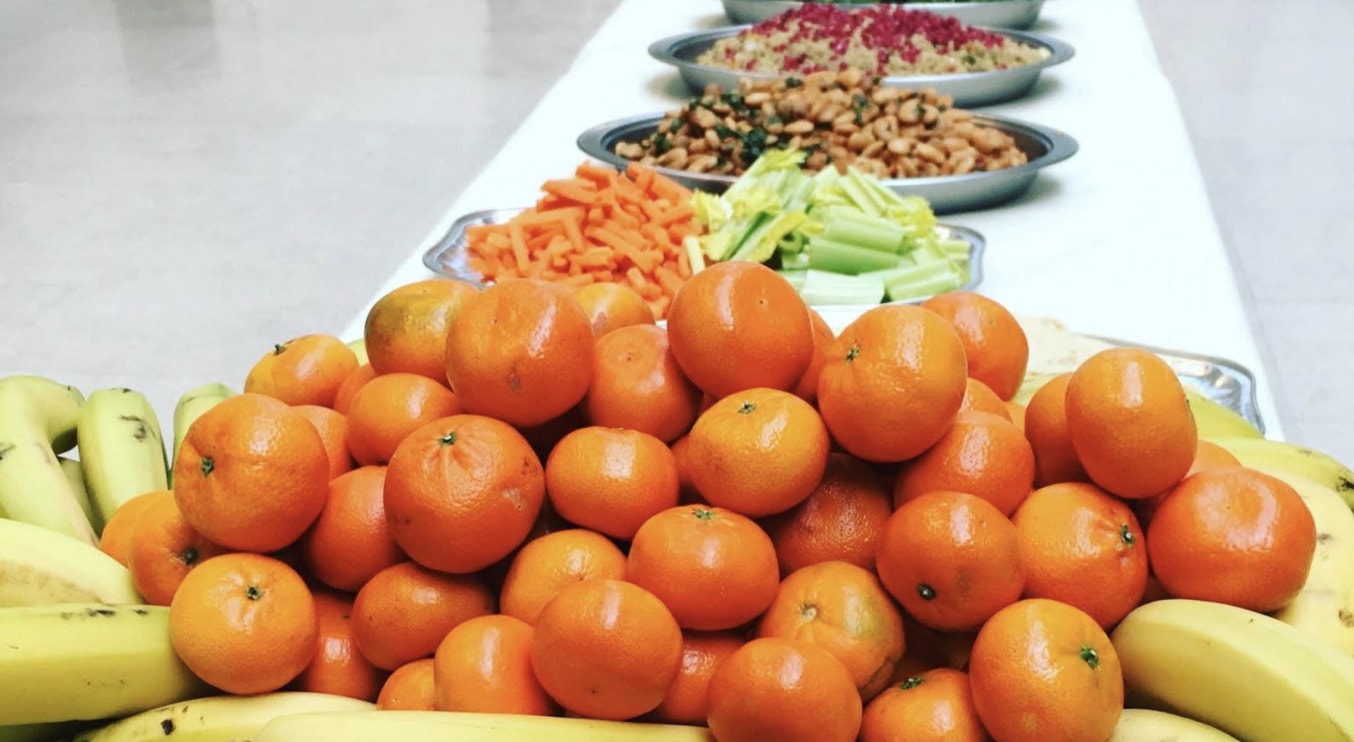 Confidence
Many of the doctors present stated that the knowledge imparted would give them more confidence in discussing nutrition with their patients.
Many members of the public stated that the day gave them the motivation to continue improving the quality of their diet. Even some omnivores in the audience stated that they would try and shift towards a plant-based diet.
The food for the conference was provided by One Stop CoOrdinations, who provided low fat, plant-based food throughout the day, as a showcase for the type of diet we should all be aspiring to.
This was greatly appreciated by the audience and demonstrated that a whole food plant-based diet can be, colourful, tasty and satisfying.
Health events
Plant-based health professionals UK is an organisation dedicated to education and advocacy.
Its mission is to provide evidence-based education for health-professionals and the general public on plant-based nutrition and lifestyle interventions for the prevention of chronic disease. This was the first of several events planned around the UK. The next conference, which is also CPD accredited, is in Glasgow on June 30 2018 at the Glasgow Royal Infirmary.
In addition, Dr. Kim Williams, past President of the American College of Cardiology, will give a talk in London on July 1, 2018.
Details of events can befound on Facebook hereandwebsite here
All the talks from the London conference are available on the Facebook page.