Classic chocolate brand Cadbury is working on creating a vegan version of its popular Dairy Milk bar.
A spokesperson for Mondel?z, which owns Cabury, revealed that the company has no immediate plans for a consumer launch of the bar.
According to reports, the company has been working on developing a dairy-free recipe for two years, and wanted to launch the bar to tie into Veganuary, but has struggled to find a dairy alternative which is suitable for those with nut allergies.
Vegan Dairy Milk
"We're always listening to our consumers, so we can develop and provide people with a greater choice of products," the spokesperson told The Telegraph.
"This includes looking at a plant-based Cadbury Dairy Milk bar, however we have no immediate plans to launch a new product to market.
"We are only interested in launching a new vegan product that retains the texture and taste that our consumers expect and love from Cadbury products."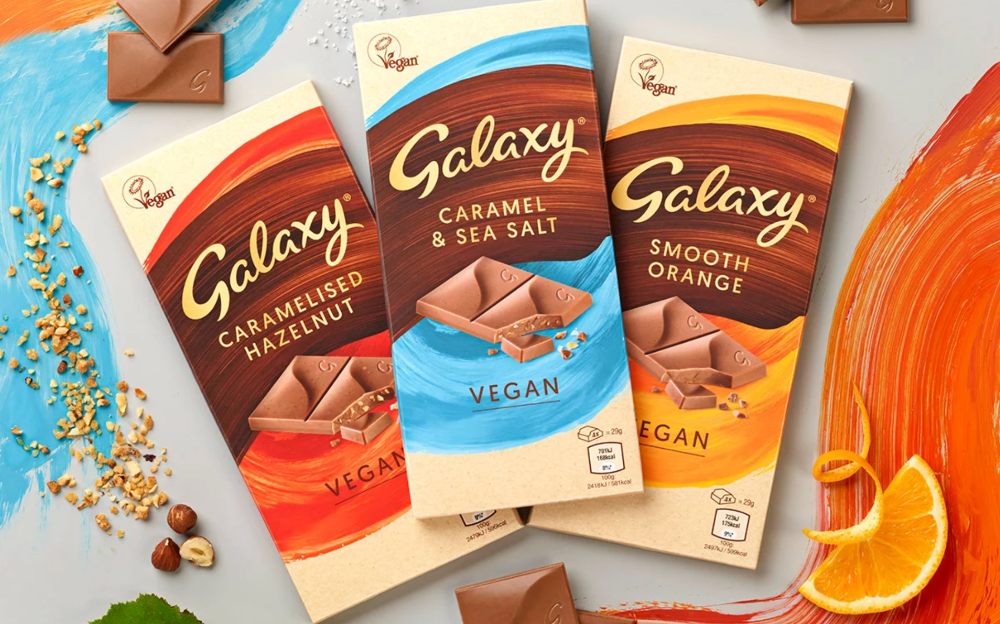 Vegan chocolate
Cadbury is behind one of its major rivals with this planned launch: Mars brought three vegan versions of its famous Galaxy chocolate bars to the UK market last year.
The bars come in three flavors: smooth orange, caramel and sea salt and caramelized hazelnut. The dairy in the chocolate has been replaced by hazelnut paste and rice syrup.
Unlike Mondel?z, Mars chose a recipe which is not suitable for those with nut allergies. Also, consumers have noted that the bars do not taste like classic Galaxy. Cadbury has insisted it won't launch a product which does not replicate its traditional flavor.
'So excited'
"We're so excited to be bringing these delicious treats to Galaxy's range using a vegan recipe that doesn't compromise on the brand's signature smooth and creamy characteristics," Kerry Cavanaugh, marketing director at Mars Wrigley UK, said at the time of the launch.
"Wherever you look you can't avoid the vegan buzz in the UK. Even though vegan treats are currently only worth £10 million in a £4 billion chocolate market, we think that by introducing Galaxy, one of the UK's best-known brands, there is a huge opportunity for the category to grow."
Abigail Stevens, the trademark marketing manager at the Vegan Society, added: "We're proud to register Galaxy's first-ever non-dairy milk chocolate bars with our vegan trademark. The brand has demonstrated that dairy is not necessary to make great tasting chocolate, and that people can still enjoy their favorites without the use of animals."