Earlier this year the owners of a UK cafe decided to 'take a gamble' and ditch animal products from the menu.
The Fields Beneath in Kentish Town, north London, opened in 2012.
Coffee with full-fat milk as well as cheese and ham croissants used to make up the bulk of the sales – but in March, on Mother's Day, the eatery went vegan, following a six-month transition period.
According to owner Gavin Fernback: "[The gamble] paid off, with sales up and a much improved menu."
Branching out
The move was so successful, the owners are now looking to open a second store.
Fernback says: "Our food has got significantly better since we changed and we're excited to bring it to thousands more people.
"I'd researched enough over the past two years, to know that using animal products in our food and drink wasn't something I wanted us to contribute to any more.
"Once I was convinced a healthy lifestyle can be had on a plant-based diet, we started changing the menu."
Long process
But, according to Fernback, it wasn't easy.
Nearly everything sold at the cafe had eggs, butter, cheese, milk, or ham in it. But they were about to find a bakery in Hackney to recreate the croissant without butter.
"After a month of questionable results we became the first cafe in London to offer freshly baked vegan croissants," says Fernback.
"No one could tell they didn't have butter in them – and that was a big part of the way The Fields Beneath went about this business of going vegan.
"Our approach was that everything coming in to replace the non-vegan item had to taste just as good, or better; and we wouldn't replace it until it did."
Major challenge
The biggest change facing the cafe was ditching cow's milk.
"Half our income is from coffee, and about 80 percent of those have milk in them," says Fernbank.
"All of a sudden we would have to tell every customer that their latte will be served with oat milk.
"Oat milk was really a game-changer, as it offers the same sweetness and creaminess as full fat milk – but we had to tell people about it."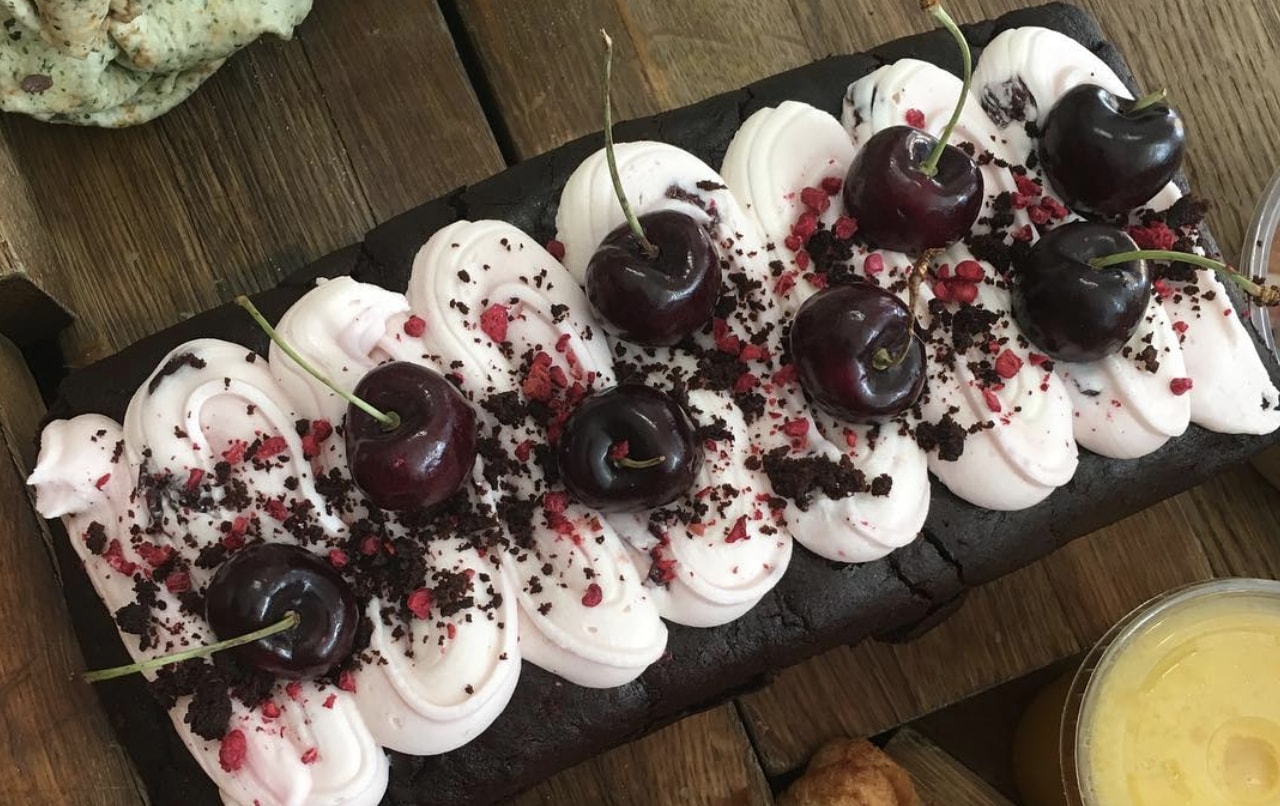 Transition success
To tackle this challenge, the cafe ran a promotion that offered 30 coffees for £30.
"The only catch being they had to be dairy free – this made sure our regulars were on board with trying alternative milks, well ahead of the day we made the final switch to be completely vegan," says Fernbank.
"It worked. From Mother's Day this year we have been 100 percent vegan, and sales have increased more than 10 percent compared to last year."
Raising money
The Fields Beneath does not currently have its own kitchen – the owners have been hiring a local primary school's kitchen in the afternoons.
In order to open a second location – with a kitchen – Fernback and his team have launched a crowdfunding campaign to help build their own kitchen, and take the business to the next level.
The kickstarter – which is currently live – will end on December 18 at 9pm.
"It will allow us to serve thousands more meals every day, and make incredible vegan food accessible to many more people," Fernback says.
"We want to serve more non-vegans than vegans in order to change people's perception of veganism. People just want delicious food.
"The ethics and morals of food can be tackled through Facebook and dinner table conversations. For us, anyone that walks in our shop is simply hungry, or thirsty, and we can satisfy them in the best way possible.
"We just happen to be vegan."
You canfind out more about the crowdfunder here
READ MORE:
Animal Sentience Row: 'There Are Still A Lot Of Questions To Answer'
BREAKING: Government Promises Animals 'Will Be Recognized As Sentient' After Brexit
Federal Aviation Administration Can't Stop Yellville Thanksgiving 'Turkey Drop'