A new vegan pop-up serving seitan burgers in Gloucestershire has been described as 'incredible' by local press.
Seitan's Grill is the brainchild of 24-year-old Liam Swan, who serves the tasty treats at farmers markets in the county.
He told Gloucestershire Live: "I love vegan junk food and I want to show people that vegan food doesn't have to be tasteless, you can still have a meaty burger without the meat."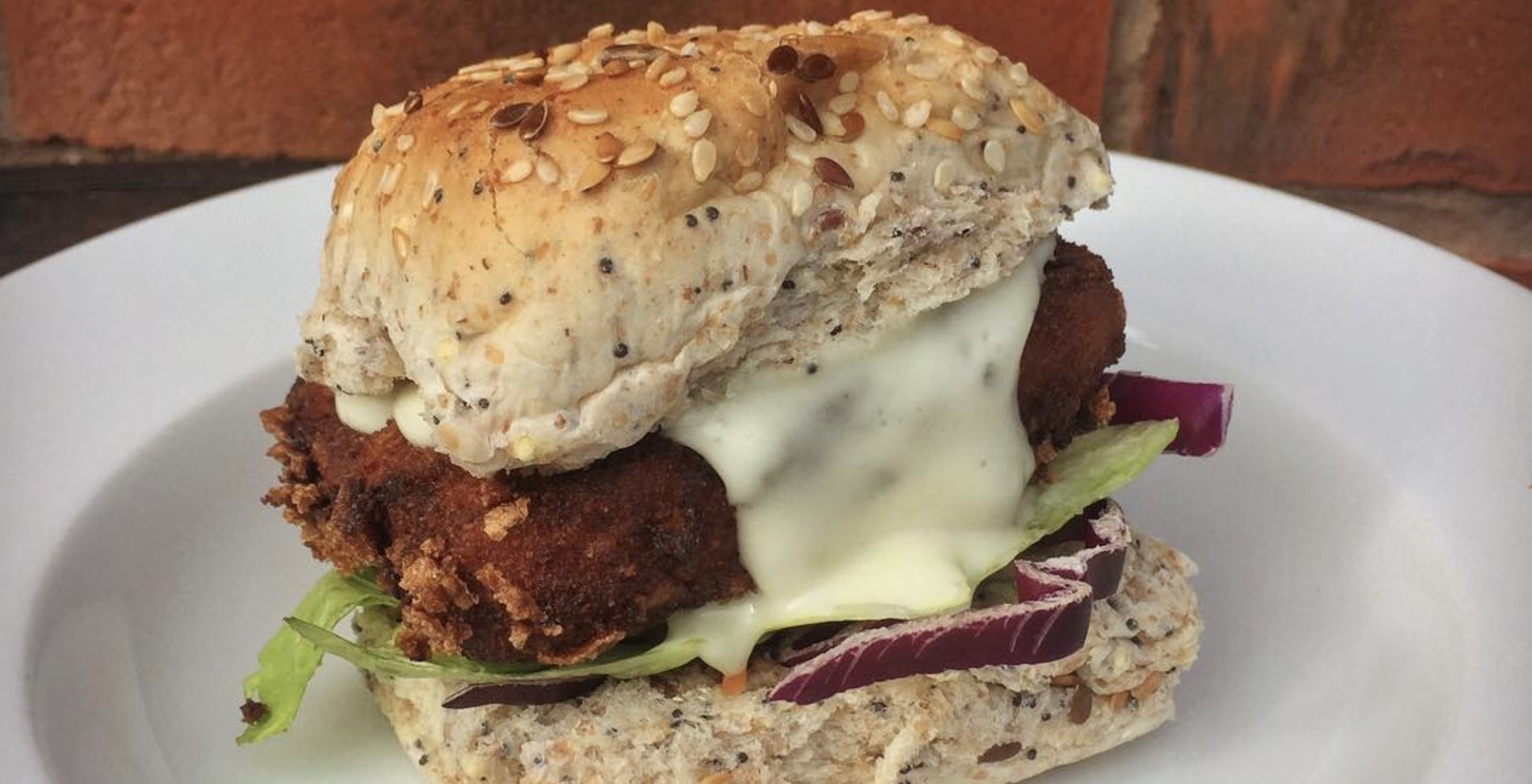 'Lovely'
When the team at the news outlet tried the burgers, they enjoyed them – publishing the review Seitan's Grill is Gloucestershire's newest vegan fast food brand and the burgers are incredible.
Vegetarian Mikal Ludlow said: "It was really tasty. I loved the vegan cheese. It was like a falfel, quite dry but really great. "
Louisa Baldwin added: "I'm a meat eater but I'm a big fan of veggie and vegan burgers when they are filling and spiced well.
"The flavour of the burgers was lovely and I was particularly surprised by the vegan cheese. I wasn't too sure about the black buns as a takeaway option as they disintegrated a little when eating it."
You can find outmore about Seitan's Grill here
READ MORE:
6 Amazing Ways To Reduce Your Carbon Footprint – And Help Save The World
Plant Based Jackfruit Business Wins Virgin Media Competition
Fast Food Giant McDonald's Launches Trial Of 'McVegan' Burger