Any social media-loving foodie worth their salt is familiar with BOSH! – a duo releasing plant-based video recipes which just keep on going viral.
The pair – Henry Firth and Ian Theasby – are old school friends who decided to set up the venture in order to show the world just how 'easy and delicious' it can be making plant-based food.
And they haven't stopped at online – Firth and Theasby will be releasing BOSH! The Cookbook in May 2018 – it is available to pre-order here.
PBN spoke to Henry Firth about success, foodie fails, and death row meals.
'Moreish'
He said: "My death row meal would be tofush and chips with vegan tartare sauce. Well done, crispy batter, fluffy tofu and moreish chips. BOSH!
"Ian's death row meal would be nice spice rice with a side helping of a delicious sweet and sour tofu.
"Tangy, spicy, zesty and naughty."
Top offerings
"Our finest meal creation is the Mezze Cake," says Firth.
"It's a revelation. Never created before, now has 6 million views on BOSH!. Think all your favourite Mezze ingredients, combined into a wonderful cake, with oodles of flavour in every mouthful!
"Our finest drink creation is undoubtedly the Watermelon Jagerbomb Punch. It racked up a million views in an hour, and has now had over 50 million views across Facebook. Our biggest viral banger to date!
" A crazy ridiculous creation… "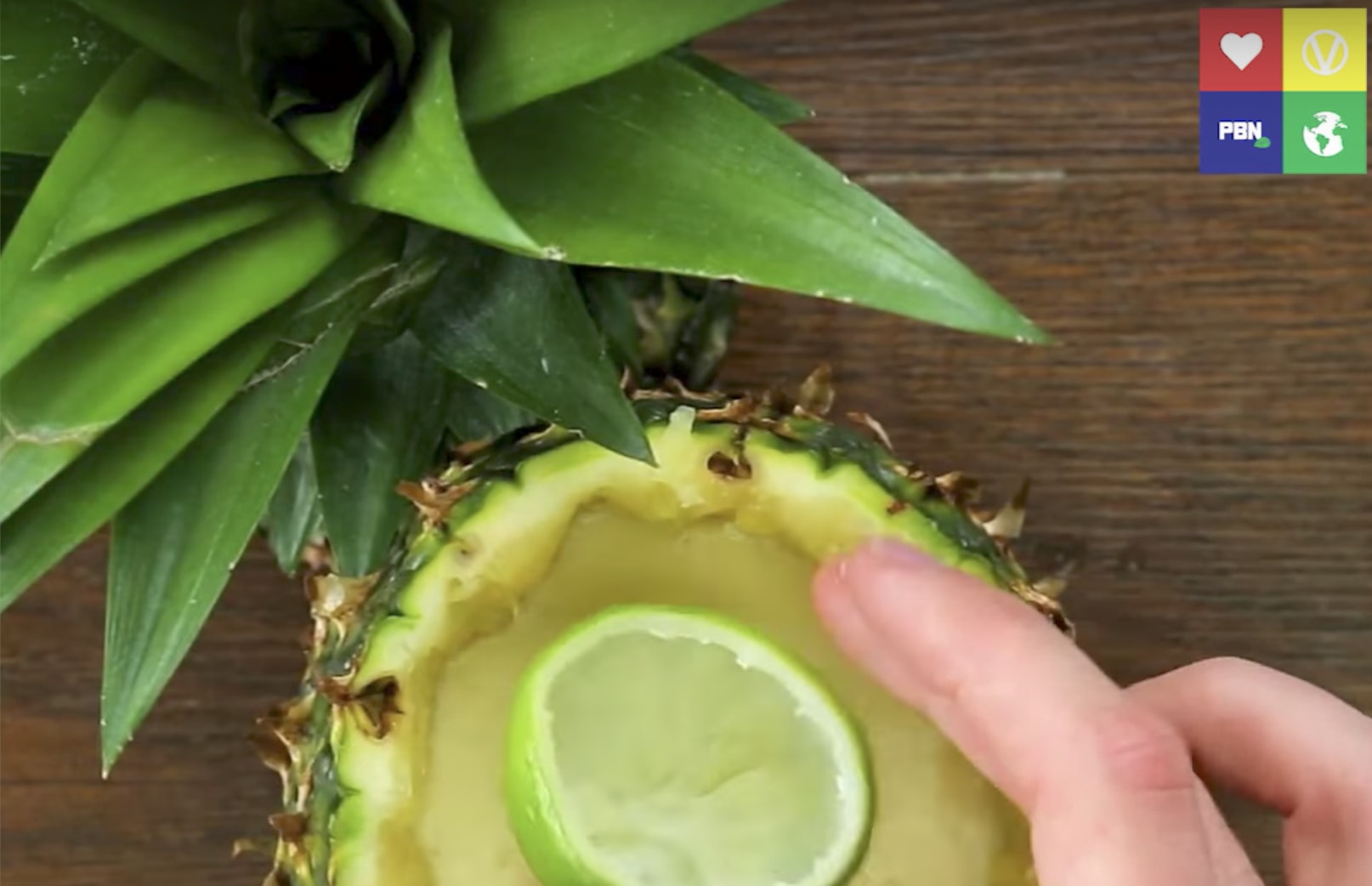 #fail
But even serious foodies can have epic fails. "We made a cake which which was aimed to be a lovely braid cake," says Firth. "The top just didn't work, and looked kind of ugly, so we tried icing it with splashes of icing.
"We were going for the title 'Jackson Pollock Cake'. It ended up as a splattered disaster!
"That did not make the cut. We have high quality standards on BOSH!"
Watch out for some exciting collaborations between Plant Based News and BOSH! coming soon… Watch PBN's top 10 BOSH! recipes on YouTube here
READ MORE:
What Is #VeganHour? And 5 Reasons Why I Love It
10 Delicious UK Sweets You Didn't Know Are Vegan
'We're Top Of The Food Chain' And 7 Other Annoying Things People Say To Vegans