Henry Firth and Ian Theasby – better known as BOSH! – have announced the follow-up up to their record-breaking debut cookbook.
Their new vegan tome – BISH BASH BOSH! – will be released in April 2019 with pre-orders available immediately.
BISH BASH BOSH!, which will feature more than 120 plant-based recipes, is part of a two-book deal signed with HarperCollins, which will see the pair 'spread their food revolution further than ever before'.
Vegan record-breakers
Firth and Theasby's debut cookbook BOSH! was the first vegan cookbook ever to reach Number 1 – it held onto the number 1 spot in the Sunday Times Bestsellers chart for four weeks, selling more than 100,000 copies.
As well as being the UK's biggest-selling vegan cookbook, it has been shortlisted for a Specsavers National Book Awards, and won Best Vegan Cookbook at the PETA Vegan Food Awards 2018.
BISH BASH BOSH!
This second book offers plant-based recipes for quick eats, weeknight suppers, show-stopping feasts, and sweet treats.
Recipes include burgers, roasts, and salads, as well as party food and meat-free Christmas dishes.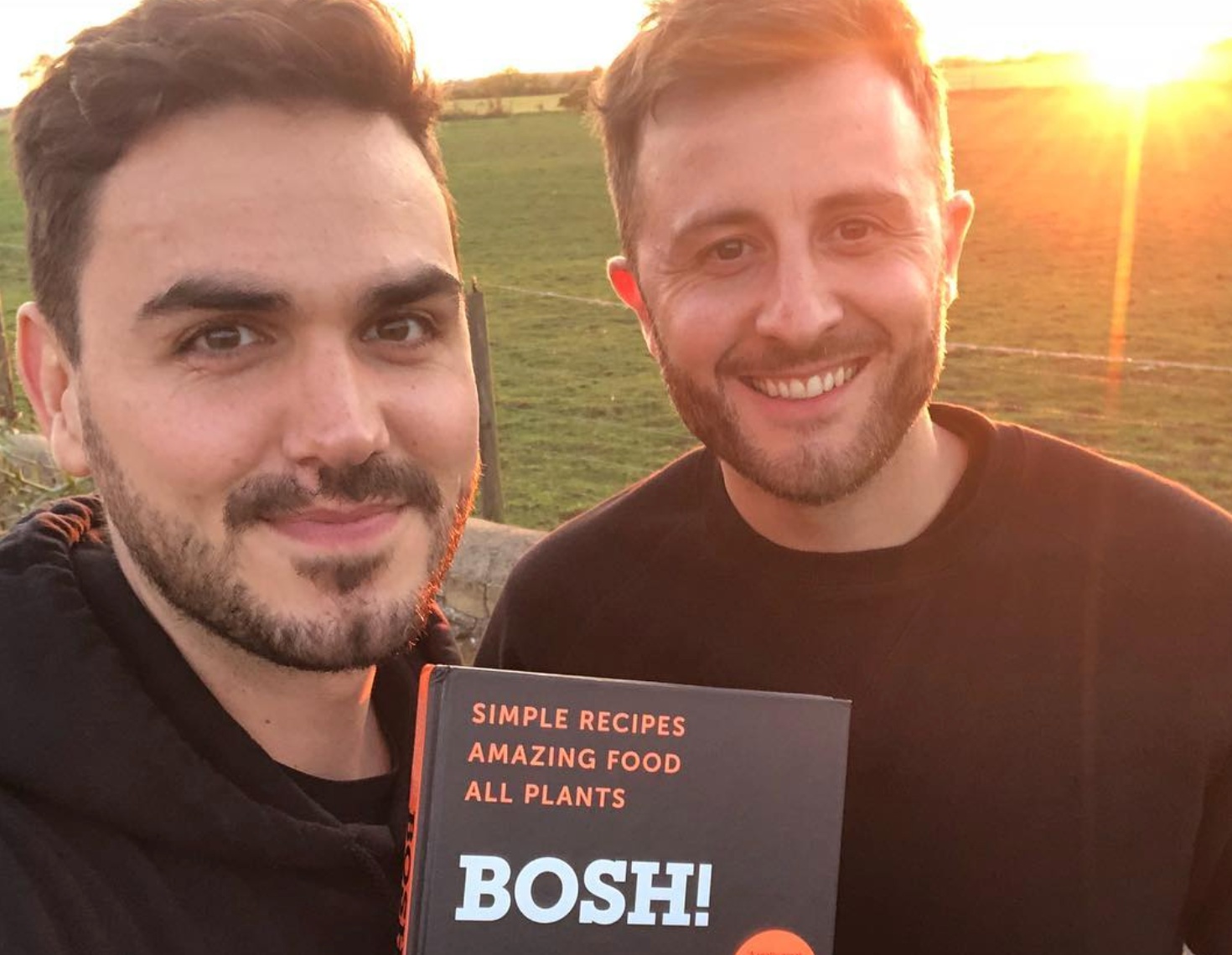 Vegan, vegetarian, and flexitarian
"BOSH! has had the most amazing year, and we're truly overwhelmed by the support of our fans in making us the fastest-selling debut cookbook of 2018," Firth and Theasby said in a statement sent to Plant Based News.
"Since then, we've been on an incredible journey with our recipes, and we're so thrilled to be working with HQ and William Morrow again to share the next chapter of it with you in 2019.
"With over 120 unmissable recipes that we've been testing to perfection, this book will show everyone, vegan or not, how incredible and imaginative plant-based food can be."