A vegan
burger – featuring the Beyond Meat brand patty – has proven hugely popular at a
Hong Kong burger chain, contributing to the plant-based company's increasing
sales in the area.
Food blogger
Bernice Chan of South China Morning Post
recently visited The Butchers Club Burger to investigate the vegan dish's
success.
She sampled both vegan and non-vegan options, which she said were 'satisfying
in different ways'.
More vegan
options
The existing
plant-based option, the Beyond Classic, accounts for 10 percent of the company's
sales, leaving founder Johnathan Glover eager to release the next vegan menu item
– the same burger sampled by Chan.
The burger,
called 'Beyond Wu-tang Style', includes vegan Sriracha, sweet potato tempura,
cheese, kimchi, and mayo, and will be offered by the chain from March 1 until April 30.
Expanding
clientele
Glover says
he's surprised by the growth of his clientele, noting increased traffic from
vegans and vegetarians.
He said: "We
don't have meat customers eating vegetarian burgers, but vegans and vegetarians
coming in are a new market for us."
Increased
sales
Beyond Meat
is currently sold exclusively in the United States and Hong Kong – though the company has plans to bring the patty to the UK in coming months.
Expansion
into Hong Kong was reportedly brought on by shareholder David Yeung, who is
also the co-founder of vegetarian and vegan grocery store Green Common, which has
seven locations in the area.
Company chairman
Seth Goldman says sales of Beyond Meat products in Hong Kong have quadrupled in
the last year, and that he wants to bring the products to other markets.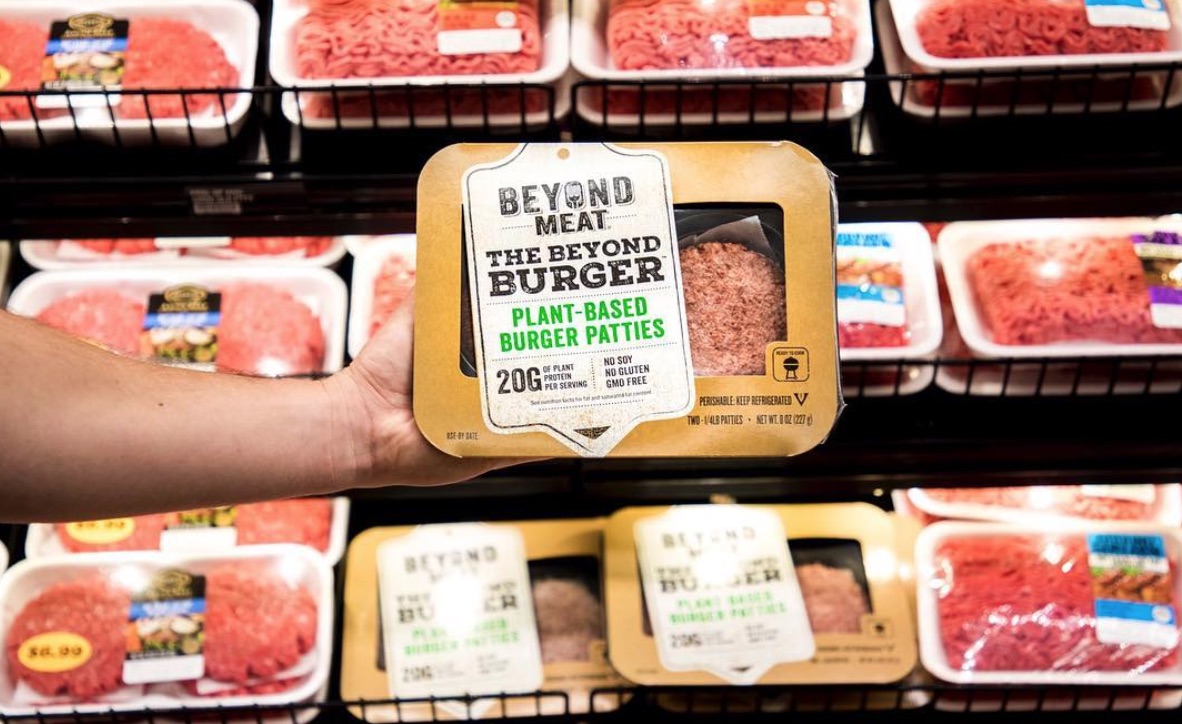 'Exciting' times
Seeing the
growth in demand for plant-based options, Goldman calls this an 'exciting' time
in the food industry, noting two major trends he's watched develop of late.
"First is that consumers are moving away from highly processed food. The other
is they are moving towards re-doing of food, like re-doing dairy."
Not just
for 'purists'
Goldman
also said that Beyond Meat products – which include mock sausage, chicken,
burgers, and ground beef – are designed to appeal to meat eaters.
He said: "We
want vegans and vegetarians to choose us, but we want to go mass market."
This kind
of thinking led Beyond Meat to accept funding from meat industry giant, Tyson
Foods, helping to bring the products to the attention of consumers that might otherwise miss them.
"We'll
always choose the opportunity to bring this to scale versus making it relevant
only to the purists. It may not be a diplomatic answer, but that is how we
think about it."