Food giant Baxters has launched its first line of tinned vegan soups- the Plant Based range.
The soups, which are available now at Tesco, cost £1.55 and come in three flavors – Jackfruit, Three Bean & Chipotle; Sri Lankan Sweet Potato and Butternut Squash & Lentil Dhansak.
According to Baxters, the range was created for vegans, as well as for flexitarians who want to include more plant-based foods into their diet.
'Innovative'
"At Baxters, we've always championed new and innovative products. From being the first brand to introduce twist – off jar lids for our preserves in the 60s to developing the first-ever vegetarian specific tinned soup range in the '80s, innovation is at our core," Lorraine Rothwell, European marketing director at Baxters Food Group, said in a statement sent to Plant Based News.
"So, we're excited to launch our first-ever plant-based range to the market. Creating this range is something we've been working on for a while.
"Not only did we want something that was vegan friendly, but we wanted to showcase our commitment to introducing new and exciting recipes that also provide plenty of flavor and nutrients."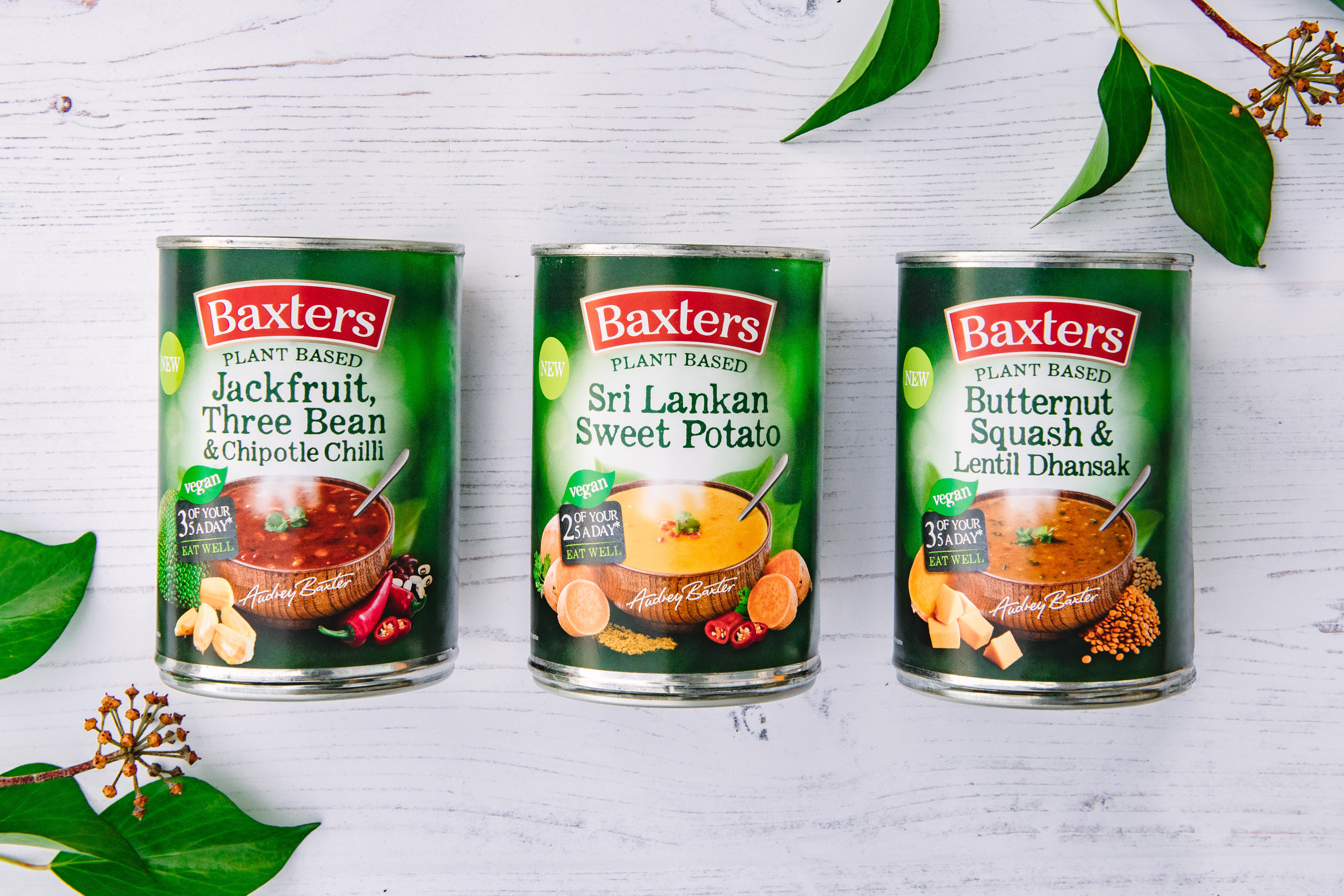 UK meat-free market
The new soup range joins the burgeoning market for meat-free food, with UK sales of meat-free foods poised to exceed £1.1 billion according to market research data released earlier this year.
The numbers from Mintel show that the sector has seen major growth in recent years, with sales increasing by 40 percent between 2014 and 2019, reaching an estimated £816 million.
Mintel puts this growth down to the nation's increasing number of meat-reducers, saying 39 percent of Brits are now consciously limiting or reducing the amount of meat in their diet.