Retail giant Asda has launched a range of plant-based grab-and-go options aimed at vegans and flexitarians.
The line of lunch items includes a wrap, sandwich, and salad.
The three items cost £2.50 each.
Range
The Mexican bean and rice salad features tumeric, kidney beans, black eye beans, sweetcorn and chargrilled peppers and onions.
The hummus and falafel sandwich is made using brown bread and lettuce leaves, and the onion bhaji wrap packs in onions, tomatoes, spices and lettuce.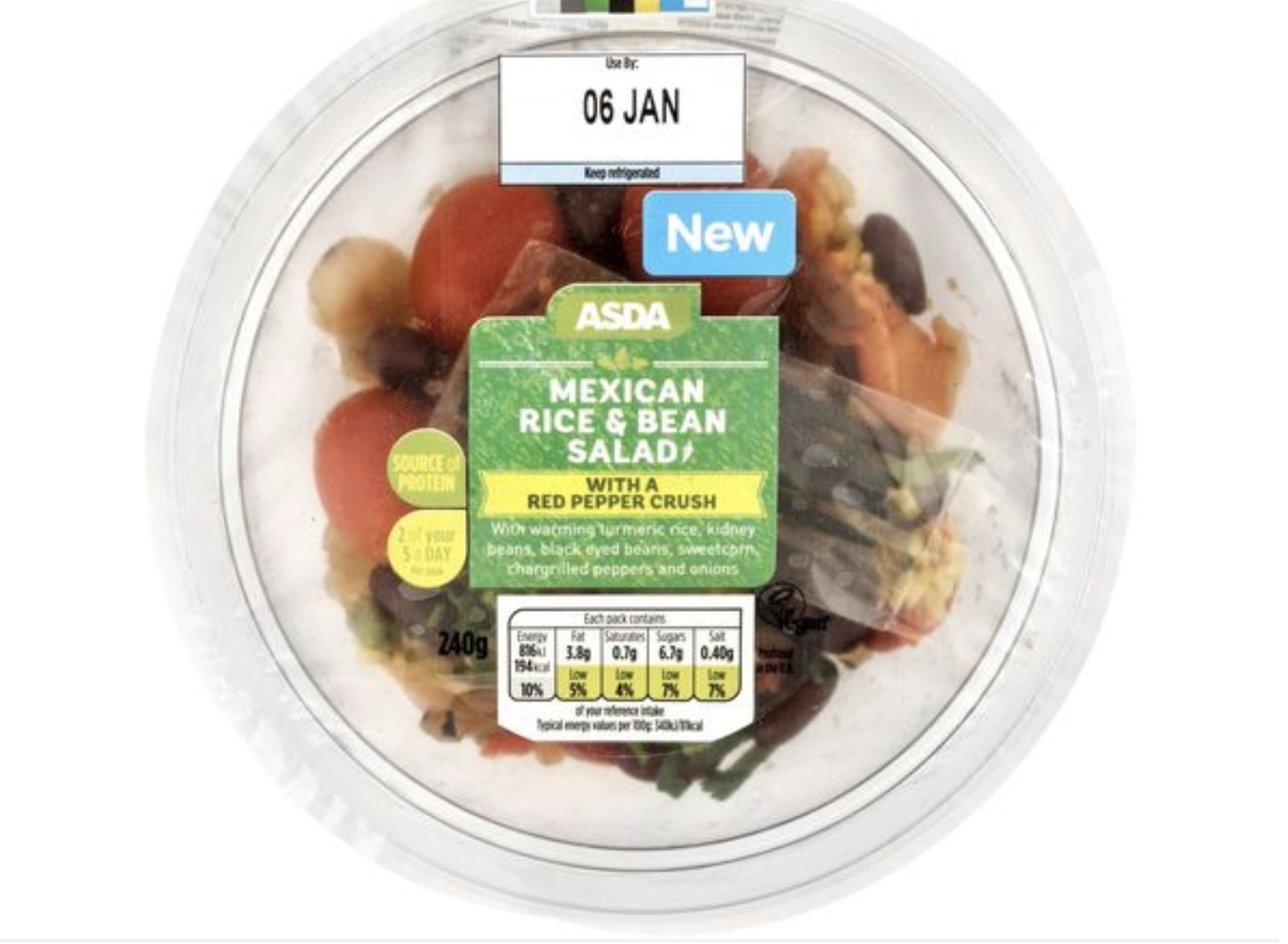 Vegan
Andrew Johnston, Asda Innovations Chef, said: "With more and more customers going vegan, we've introduced a range which not only answers the dietary needs of the nation, but that also turns favourite foods into vegan-friendly, on-the-go options.
"From onion bhajis – one of the top-selling snacks in the UK – to a light Mexican bean salad, our new range ensures easy eating at any time, and delivers a punch of vibrant flavour in each bite."
The range is set to expand, according to Johnson, who says: "With a greater demand for vegan-friendly versions of everyday popular items, this year will see Asda expand its vegan repertoire even more, with innovative, delicious products in the pipeline for launch throughout 2018."