Chain restaurant All Bar One is offering customers a special deal on some vegan dishes. According to the company, it saw a 50 percent increase in the number of dishes sold from its Veganuary menu this year.
As a result, it is offering two dishes from the 'nutritious power foods' section of its menu for the price of one on Wednesdays, as part of its #WellnessWednessdays promotion.
According to All Bar One: "Carefully created with a registered nutritionist, these dishes fuel both body and mind with fresh, seasonal ingredients that are perfect for summer. Bringing vibrant colours, explosive flavours and low calorie, vitamin rich ingredients together on one plate, the new menu allows guests to really get the most out of their meal."
Dishes
The dishes available for this offer are; Supergreen Noodle Laksa, featuring pak choi, spinach and beansprouts in a spiced coconut sauce, topped with vermicelli noodles, and The Power of Five – a pan-fried medley of greens, butternut squash, aubergine, mushroom and peppers in a toasted sesame and miso sauce, topped with a rice noodle cracker.
Also part of the deal are the Avocado and Black Rice Salad, which features onion seeds, quinoa, soya beans, baby kale and chilli with a creamy avocado centre, topped with a coconut dressing and tortilla crisp, and Moroccan Squash Salad – roasted butternut squash, spiced quinoa, chickpeas and sugar snap peas, topped with pomegranate and a coconut and turmeric dressing.
The menu includes some vegan wines, as well as two plant-based dessert options – Rich Chocolate & Avocado Pot, and Raspberry & Coconut Sorbets.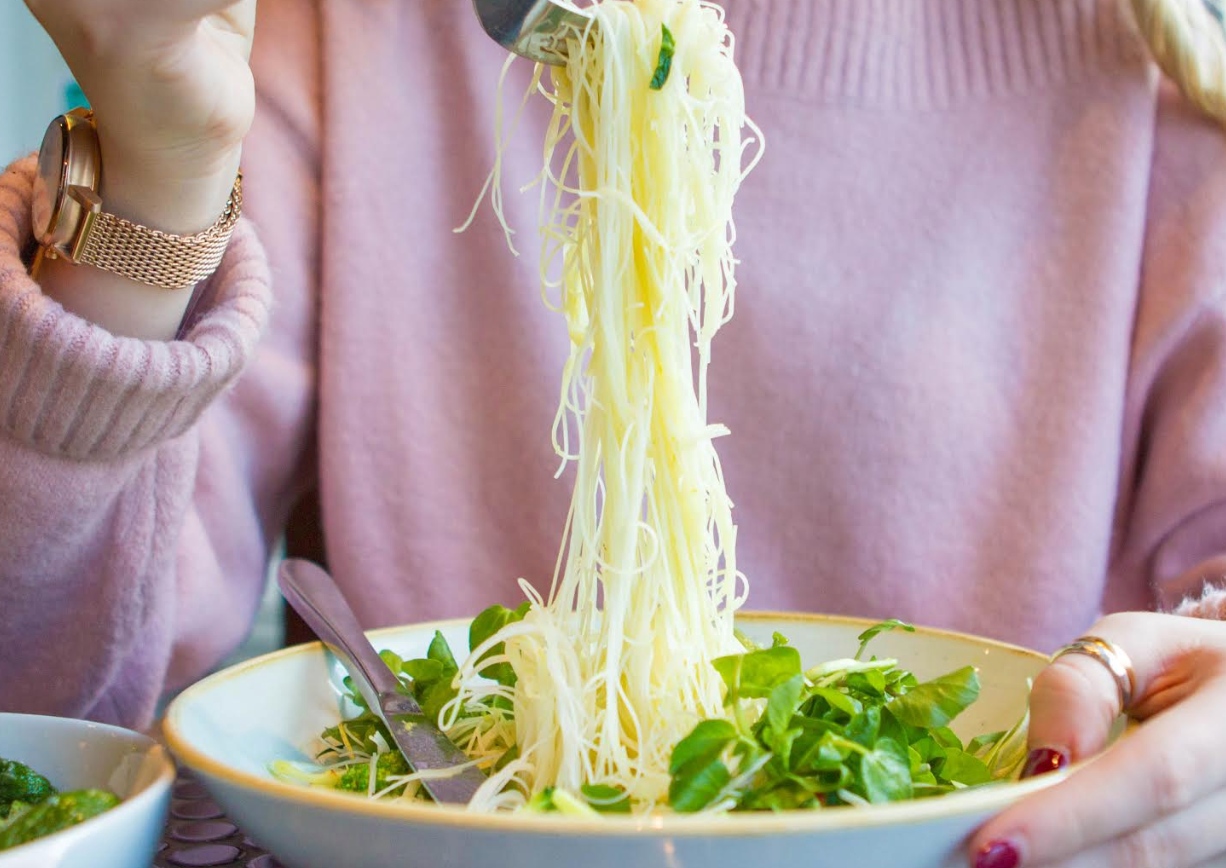 'Flavour and nutrition'
In a statement sent to Plant Based News, All Bar One's resident nutritionist, Sarah Jackson, said: "When All Bar One asked me to create a range of dishes that help their customers contribute to their five- a-day and nourish their body from the inside out, I couldn't wait to get started!
After lots of research, recipe development and nutritional analysis we have created four amazing dishes to go into the 'Nutritious Power-foods' range.
"The dishes are not only packed with healthy nutrients but are also full of flavour!"