Adidas is launching vegan revamps of two of its classic sneaker designs.
The sportswear giant is launching its animal-free versions of the Samba and Continental 80 today (June 9) in the U.S., costing $80.
The shoes, which are part of Adidas' 'Our Icons Go Vegan' range, are made from a PU-coated recycled polyester upper.
Vegan Adidas Samba
The vegan Samba comes in white with black stripes, and a grey T-toe. Describing the shoe, Adidas says: "A step in the right direction. The Adidas Samba shoes are no stranger to covering expansive ground.
"With the same look and feel as the original style, this version advocates for a better future with an entirely vegan design. The signature T-toe keeps them rooted in the soccer fields of the past."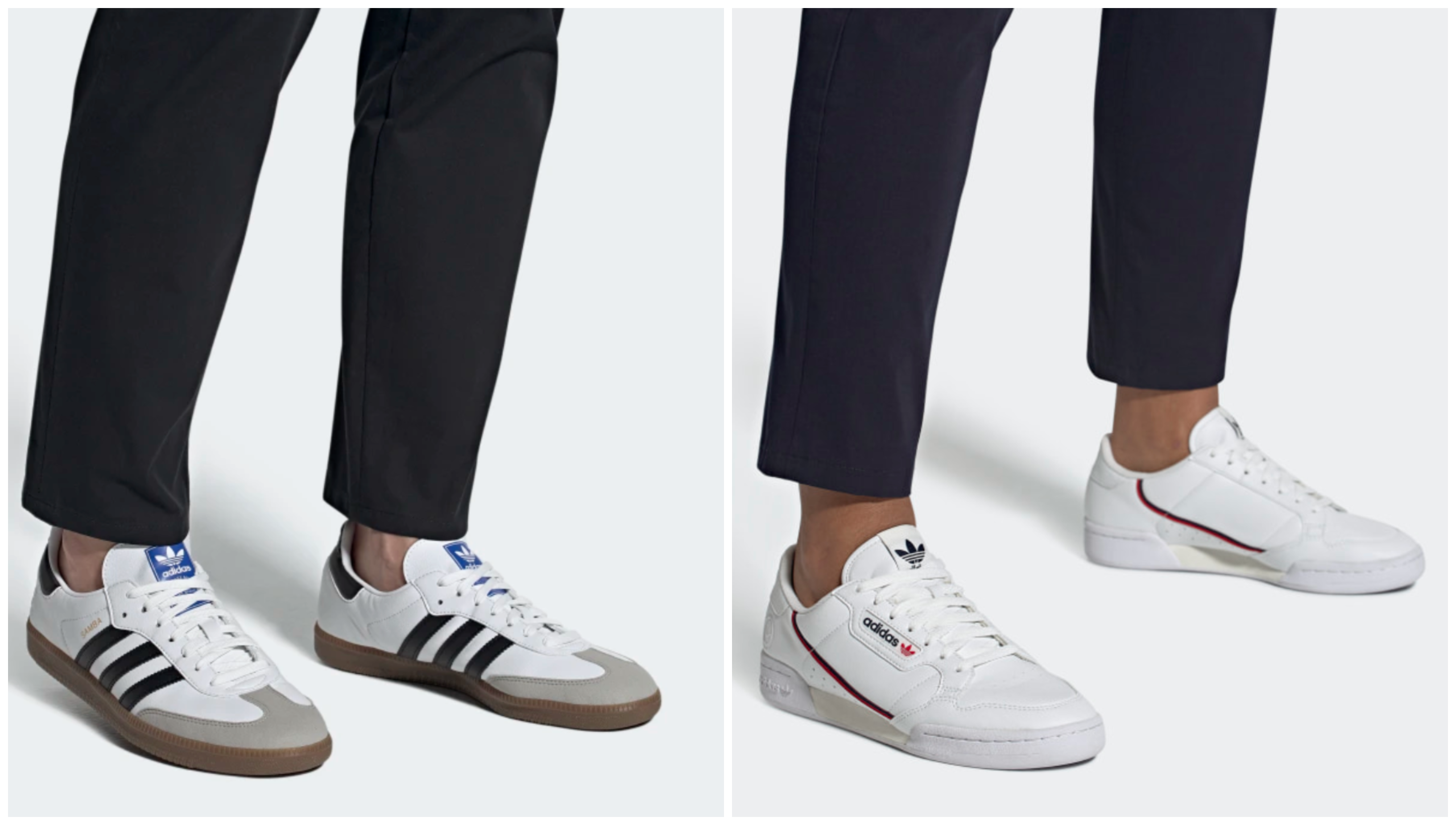 Vegan Adidas Continental
The vegan Continental comes in a classic white colorway with red stripe detailing. Adidas says: "The shoe that once found its rhythm in the packed fitness studios of the '80s makes some new moves today.
"These vegan Adidas shoes completely eliminates the use of animal products. So swap out the bold colors of the '80s and exchange them for a brighter future."
Plant Based News has contacted Adidas to find out when the shoes will be available in the U.K. and will update this story when we have more information.