Around 5 million Brits will be trying a meat-free Christmas for the first time this year.
The news was revealed by The Vegan Society, which released new research which it says shows that 'British people are actually becoming more flexible and accommodating to our meat-free friends'.
The data showed that eight percent of British respondents will be ditching meat altogether for the first time this year.
Meat-free Christmas
According to the polling, 25 percent of respondents are expecting to cater to vegans or veggies over the festive period, with 15 percent looking forward to it 'as it gives them a chance to experiment more in the kitchen'.
A further eight percent say they'll eat fewer animal products this year 'because of the social pressure they may face from their guests'.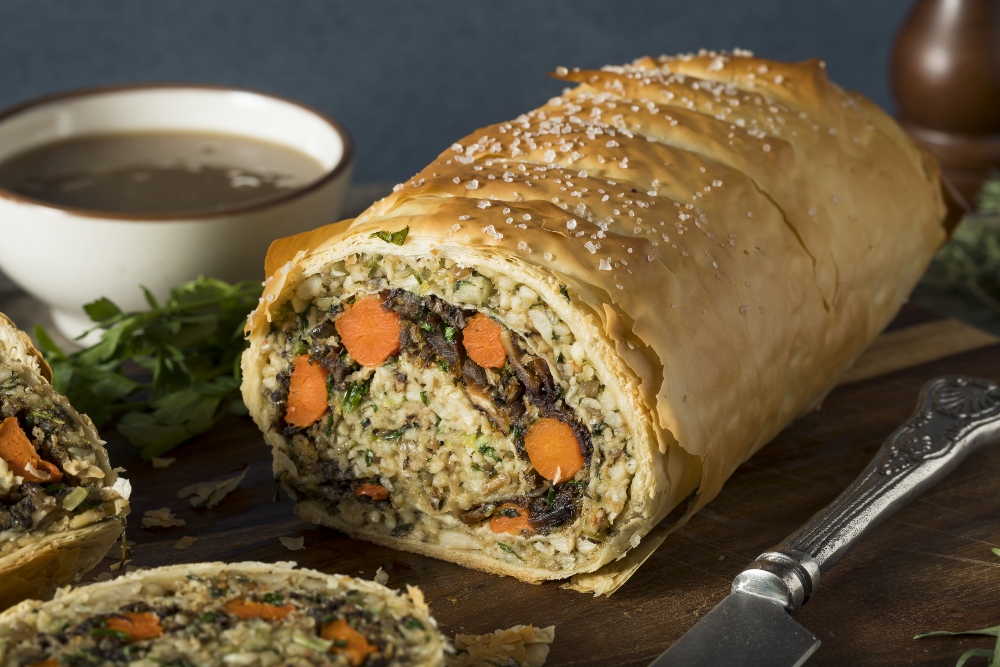 Christmas – without harming animals
Dominika Piasecka, spokeswoman for The Vegan Society, said: "It's really great to see more businesses offering vegan products, making it even easier for people to enjoy Christmas in a traditional style but without harming animals.
"The festive season should be a time of joy and kindness, and those values can only hold their true meaning if we extend them towards all beings.
"It's easier than ever to create a cruelty-free Christmas experience with all the wonderful products on the market and amazing recipes out there available to us."