Sustainability is a hot topic right now thanks to programmes like Blue Planet which have shamed us all.
Sustainability online is a growing interest, with myriad eco-influencers boasting huge numbers of followers who hang onto their every, biodegradable word.
The hashtag #sustainability has nearly 2.5million posts, while slow fashion, green beauty and simple living bloggers like Jen Brownlie have a solid fan base.
Sustainable?
While vegans have reduced CO2 emissions by going meat and dairy-free, many of us are still a long way from living truly sustainable lives.
Just look at the fashion industry, for example.
While there are loads of second-hand shops, it feels a bit like Instagram has killed the once buzzing vintage scene that was around a few years ago.
Reality TV stars now advertise mega-cheap and chic outfits which sell for a tenner – which is so much less than a pre-loved dress might cost you down Rokit.
Sending to landfill
According to circular economy experts Wrap UK, we've got around £30 billion-worth of used clothing sitting in our wardrobes, and £140 million-worth goes to landfill every year.
We definitely can't keep going on like this, particularly as so much of this textile waste isn't biodegradable.
But there are many influences pushing people towards wanting more and more outfits. For example, tabloids are notorious for shaming celebs and royals 'recycling' old outfits that they've only been papped in one, months beforehand.
Online, that mentality exists too with fashion bloggers posting Outfit Of the Day and trying to never wear the same combo twice in a grid.
End of fast fashion
The issue of sustainability was a major topic at this year's Vevolution festival. The event – founded by Damien Clarkson and Judy Nadel – is one of the world's leading vegan-interest forums. It brought together a number of thought-leaders who spoke on the topic during speeches and panels.
One speaker, Venetia Falconer, a Presenter on 4Music, says that mentality has to change. "2019 has to be the year that we send the notion of 'fast fashion' to landfill, rather than our clothing," she told Plant Based News.
"Due to the 'Outfit Of The Day' hashtag endorsed by fashion bloggers and reality TV stars constantly dishing out discount codes for fast fashion brands, our mentality around clothing has become disposable.
"It's time to celebrate what we already own and wear those pieces over and over again. When something snags or breaks, repair it or up-cycle it. And wherever possible, buy second hand or vintage."
And say hello to more innovative, vegan fabrics
Vevolution speakers Komie and Meg Vora are the founds of cruelty-free clothing company, Delikate Rayne. One of their specialties is animal-free leather.
They told PBN that they think next year will see a continued boom in conscious fashion in the mainstream. "There are already many innovative textiles on the horizon that are being utilised," they said.
"For leathers, there are mushrooms, apple, kombucha tea, pineapple and our current crush, olive. For silks, there are great options as well including the stalk of banana plants."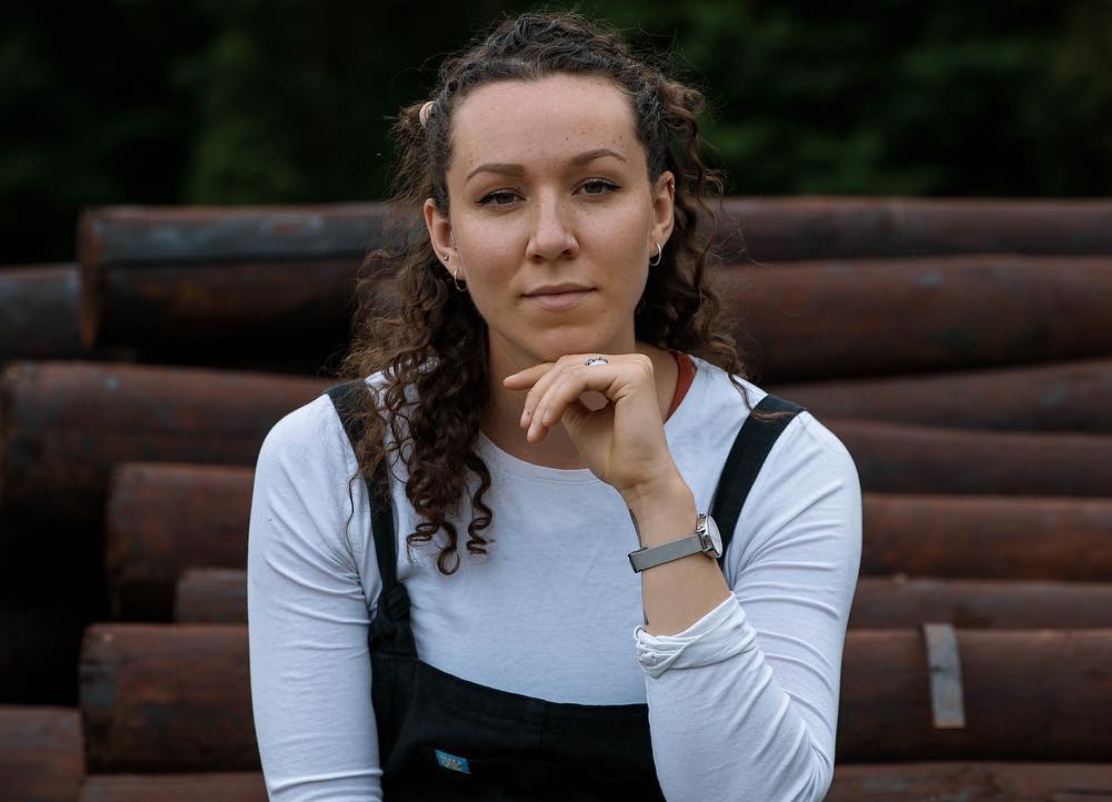 So much of responsibility of sustainability is loaded onto us, the consumers, rather than the companies who mass produce low-quality, cheap clothes.
But that's something which Immy Lucas, founder of the Low Impact Movement, believes is going to change.
"With the latest UN Climate report, both consumers and influencers have been desperately searching for more ways to reduce their impact," said Lucas, who gave a talk and hosted apanel at Vevolution.
"From sustainable fashion companies that reuse fabric, to low impact coffee cups that help you to reduce your physical waste, 2019 is set to see an explosion of consumer-driven demand for more Low Impact options."
Unethical is unfashionable
She believes we're already turning away from fast fashion brands that use unethical and unsustainable practices – which is having a knock-on effect.
"We can already see a huge shift, where companies are beginning to take responsibility for the waste they produce," she added. "Several companies now take back old garments and use the fabric from them to create an entirely new piece."
The future
"This is the future, and this is where I see sustainable fashion moving to in 2019," Lucas concluded.
"The hope is that massive industries like fitness will start to fully engage in sustainable practices also and pave the way for a kind of low impact fitness lifestyle.
"Since every industry is consumer-driven, I think when we see a massive shift in one area it is inevitable that 2019 will bring in a wave to every single other industry."
Sustainability
This is a sentiment the Vevolution founders agreed with.
"Vevolution Festival 2018 felt like a special movement for people working to create a more sustainable vision of the future," said Damien Clarkson, Co-Founder of Vevolution.
"It saw speakers reveal the perils of climate change, we saw people talk about transforming the global food culture and examined the future of fashion. It was another growing up moment for plant-powered movement with thought leaders sharing ideas about changing the world in a positive way on the heart of London's Southbank.
"It felt like the end of perfection. Everyone attending and taking part in the festival was there to be part of something greater than themselves. There was an air of optimism about the future and our collective role in shaping a better future."