Tesco's Executive Chef-Director of Plant-Based Innovation has predicted that 2018 will build on the success of 2017, and see veganism become 'mainstream'.
Derek Sarno, who was appointed by the retail giant earlier this year, made the comments when speaking the launch party for Veganuary 2018.
While he was tight-lipped about exactly what products we can expect to see, he spoke passionately about food, revealing that vegans can expect a lot more choice.
Another falafel wrap?
"We need a spot where we can go and get all the things we want to eat," he said.
"I come from Portland, Oregon where you can get great vegan food made by regular chefs in regular restaurants. When I first came here and went to the grocery stores – hell, I'm not going to eat another falafel wrap.
"That's not good enough for me – it should not be good enough for any of us.
"I can't believe there are guys who have been vegan for 30 years, eating just potatoes and rice all the time.
"I want to make fat vegans – that's my goal."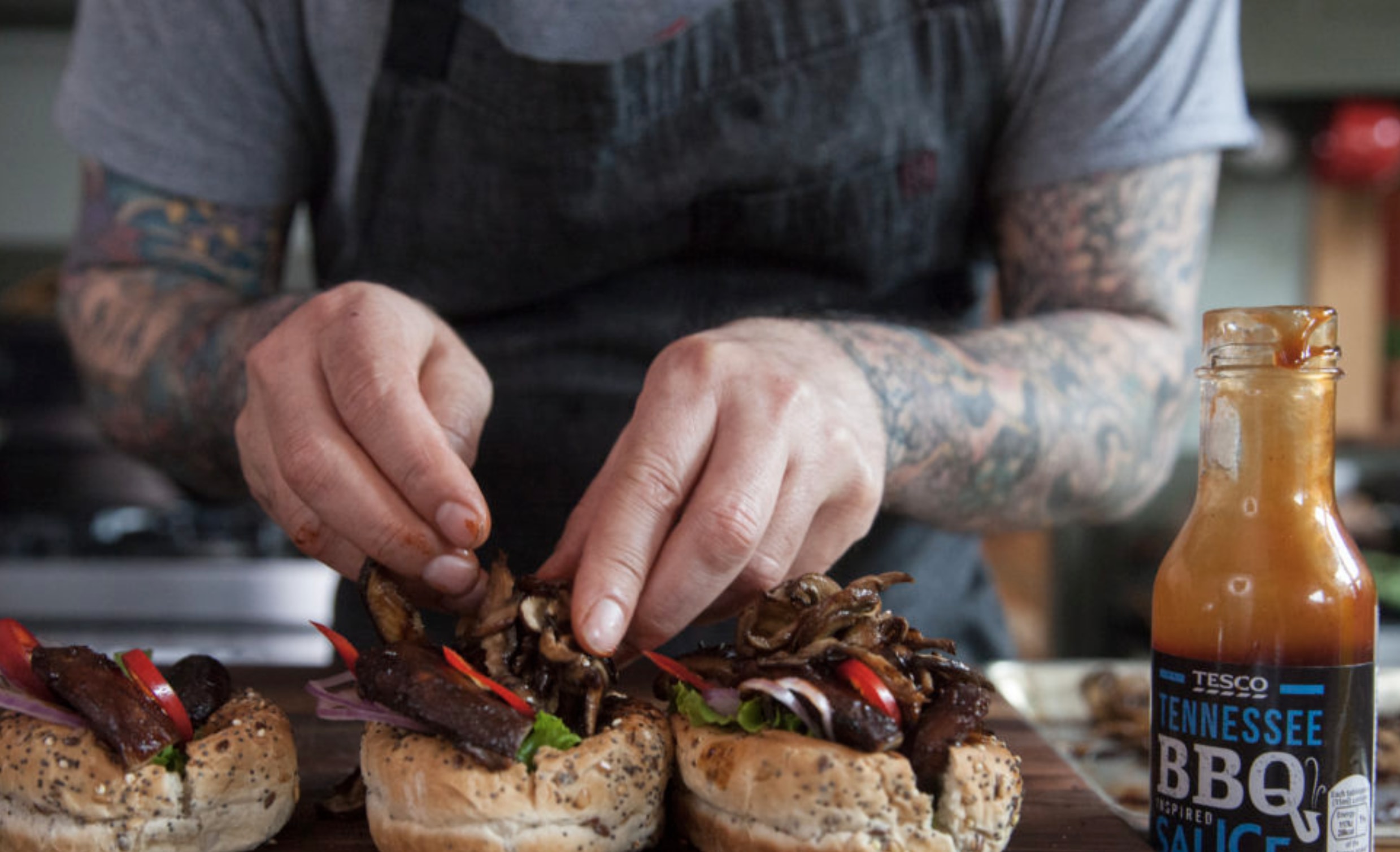 Innovation
Veganuary co-founder Matthew Glover asked the chef about veganism in the UK compared to the US, saying he believed there are more products available for American vegans.
Sarno said: "In my previous lifetime I was a global chef for Wholefoods Market and in the US the companies I worked with like Beyond Meat and Impossible Foods, a lot of the really cool stuff we're seeing is not over here.
"But there is a lot of stuff coming – it's super exciting.
"It's unavoidable, it's just going to happen – whether you're in the way and get run over, or are part of the ride.
"This next year – 2018 – is our year. It's the year we go mainstream."
READ MORE:
'The Rumors Are True': Pizza Hut Rolls Out Vegan Cheese Due To 'Phenomenal Demand'
Report Calls On Meat Industry To 'Wake Up' As Plant Based Alternatives Skyrocket