The Obstacle Course Racing World Championships [OCRWC] take place in Canada tomorrow – and representing the UK is plant-powered athlete and personal trainer Tom Nash.
He recently adopted a plant-based diet after watching smash hit documentary What the Health – and admits he's enjoying the lifestyle 'more than [he] expected to'.
Nash sat down with PBN to talk about what exactly OCR is, competing at the highest level – and why even personal trainers ask vegans where they get their protein.
'Right thing'
"Going vegan wasn't really something that I considered that much prior to the change over," Nash admits.
"Inspiration for me comes from close to home.
"Having just had our first child, my girlfriend wanted to change her diet to benefit our daughter's healthy growth, and she decided that she wanted to go vegan/plant-based.
"I could have just done my own thing, but I wanted to show my support for her, and change my eating habits too.
"It wasn't until we watched What the Health that my actual attitude changed.
"Something just clicked in me and I felt it was the right thing to do."
OCR
This will be Nash's third year of qualifying and competing at the OCRWC. OCR is a sport that is becoming more well-known, but many people still don't know exactly what it is.
"Obstacle Course Running (Racing) is the chance for a grown adult to run around a big playground, jumping on obstacles, playing on monkey bars and to play in the mud with friends," says Nash.
"You get to forget about your boring 9-5 job and do something fun at the weekend that you wouldn't normally do.
"The most well-known race is probably Tough Mudder, but there are loads more out there that I prefer, that are cheaper too.
"If you're after loads of mud and water with non stop obstacles, the you have the Nuts Challenge in Dorking or Nuclear Races in Essex.
"If you want the challenge of a Trifecta (completing three different length races within one calendar year) hit up a Spartan Race.
"Then there are simpler courses like Pukka Races or Mud Monsters near East Grinstead.
"There's an obstacle race for everyone, if you are good enough and actually race (1st wave, elite or competive waves but open waves are not races), then you may qualify for the Obstacles Course Racing World Championships or the Spartan Race World Championships."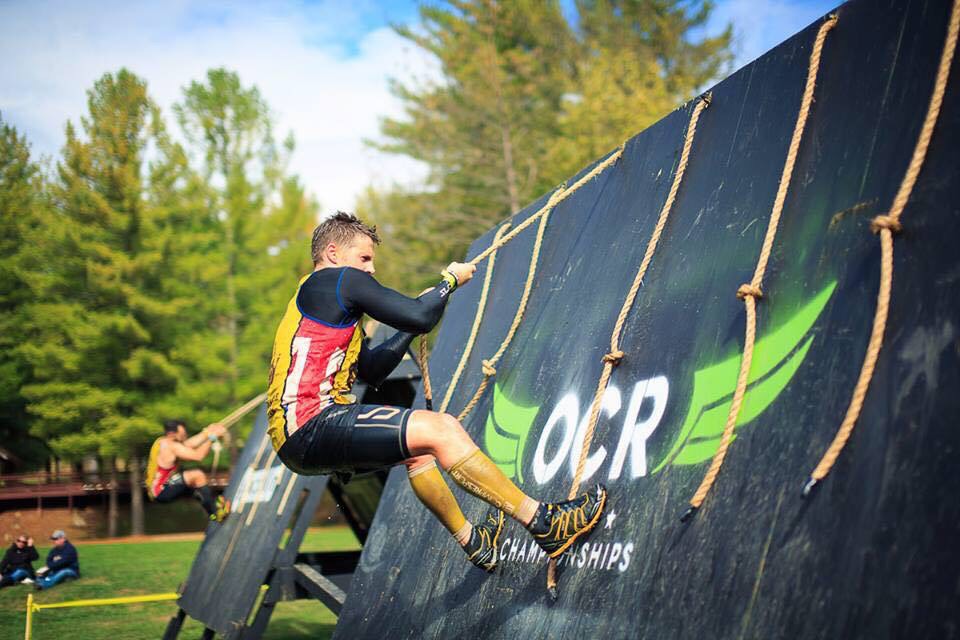 World championships
"While I've qualified for the championships four times, this will be my third year of competing, as I didn't realise I had qualified for the first year of OCRWC – and so missed the event," says Nash.
"My first event was in Ohio, USA, and it went really well.
"I race Age Category for Team UK so I'm up against my peers. In 2015 I was 34, this meant is was in the 30-34 age group. I managed to come 50th in my age category (out of 125) and then 261st overall (1600) and most importantly I kept my band.
"Your band means you completed all obstacles at the OCRWC, and it means that you finish higher in the results before anyone else who fails an obstacle and loses their band.
"Last year, 2016, I again managed to keep my band but it was a completely different venue, Canada and the Blue Mountain Resort and those hills took a lot of my legs so I wasn't as happy with my finish in the end.
"I ended up coming 101st in age group (now 35-39 and 250 in the wave) and 567th (2500), so around the same percentage finish as 2015 but I just wasn't happy with my personal race.
"When racing OCR it's very hard to gauge the races on time, so to see if you improve, it's best to look at percentages and where you finish.
"Some races can be 10km and take over an hour, but then a different race in a different venue could take two and a half hours for the same 10km distance.
"If you want a PB for 10k then do a road race not an OCR."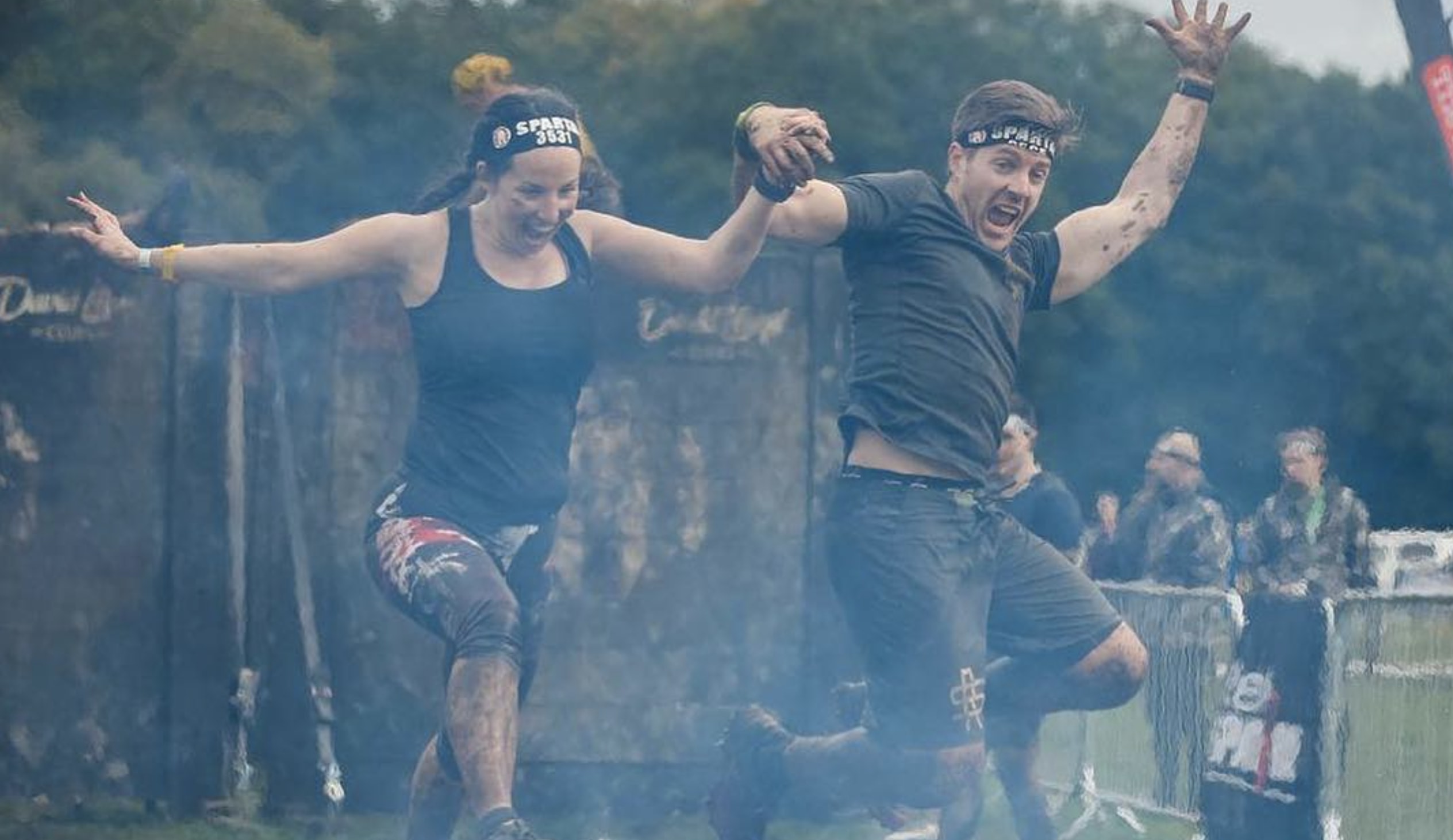 Plant power
How has a plant-based diet helped so far? Lots of athletes say it helps with recovery time and joints.
Nash says: "I've heard this too, but to be honest I'm not fully sure yet.
"I've had an Achilles injury, which I have been having treatment on, and my recovery has gone really well but is this down to my new plant-based diet?
"Maybe, we shall see following these champs, as my Achilles will be taking a big hit.
"If my recovery continues to go better than expected then I could attribute it to my change in diet.
"It's definitely an area I would like to research more."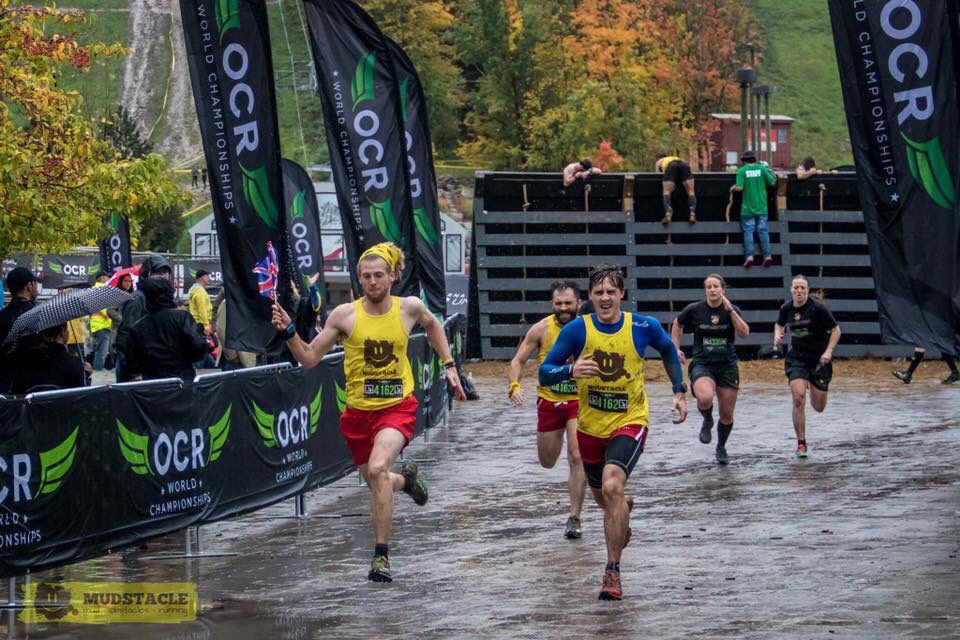 Diet
What kind of foods does Nash eat to maintain/build his body?
He says: "Pretty much the same as always but now I'm not even looking at the meat or diary aisles.
"I've cut out a lot of baked goods – having a sweet tooth meant that I would eat a lot of cakes, biscuits and sweet things.
"A lot of the things I enjoyed contain animal products in some way or another, so I'm consciously checking ingredients more and putting down items I used to just eat.
"My intake of vegetables has gone up and our cupboards at home are packed full with tinned legumes and packets of rice.
"I would say that I'm eating more home cooked meals, and not having meat in them means that the cooking time is halved, and my shopping bill is so much cheaper than it used to be."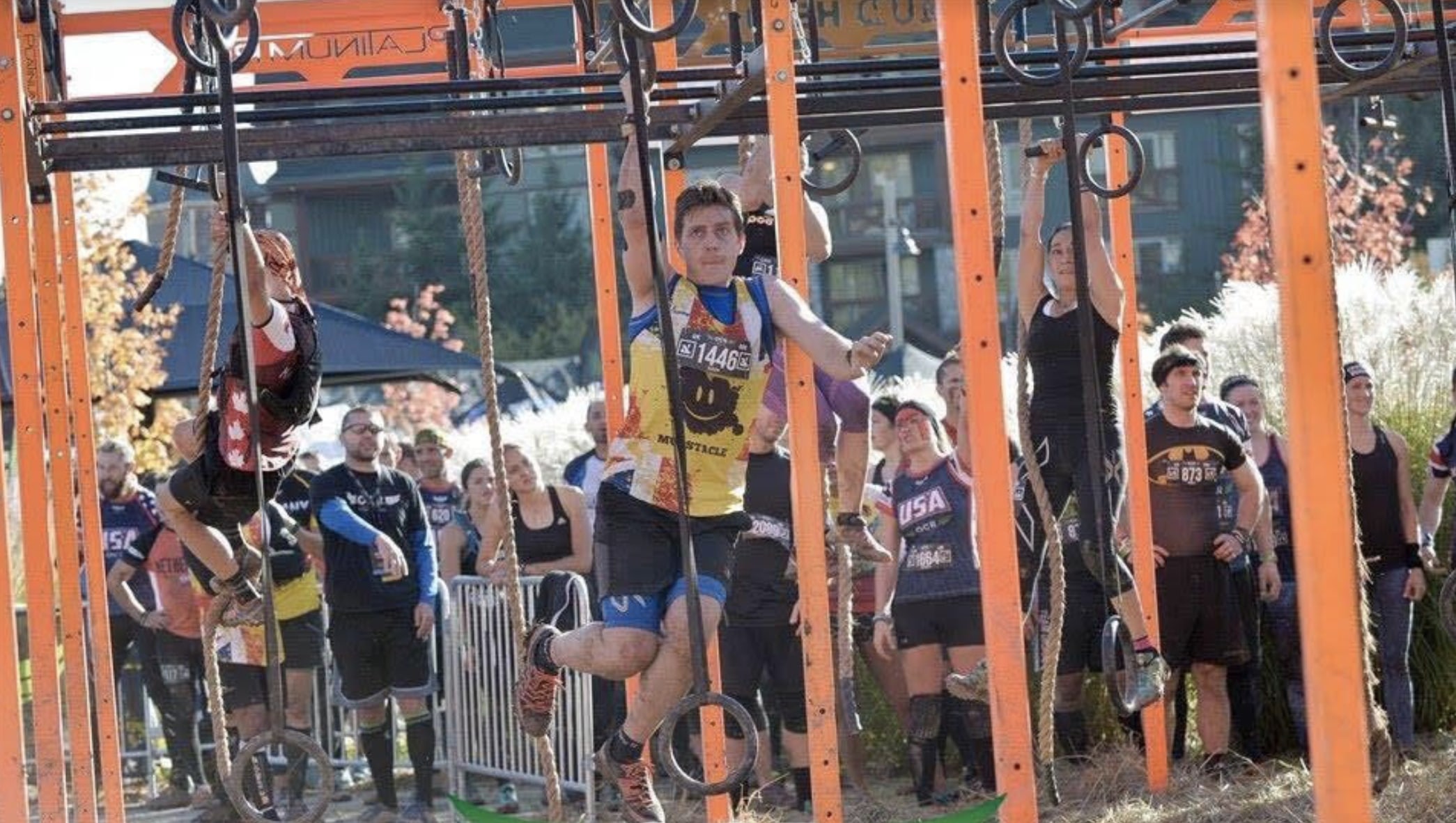 Getting ripped
As a personal trainer, what would he say to people who think you need to eat animal products to be hench?
"I would say that they need to educate themselves more," says Nash.
"What do some of the biggest animals in the world eat, like elephants or rhinos?
"If they can get massive from just eating vegetables then why can't we?
"We don't need to eat other animals to survive, we never have and there are a lot of people out there who are proving the doubters wrong, be it in bodybuilding, or Formula 1 or even Premiership Footballers.
"Becoming vegan or plant-based is becoming more mainstream – but it will be argued against mostly becaus eating meat is all anyone has ever known."
Protein tho
And this is an argument that exists among professional fitness experts as well as the general public.
"In my type of work, personal training, protein is a major topic, especially between trainers, but going plant-based or vegan is not often spoken about – even they will ask why and where will I get my protein in," says Nash.
"I think it has to do with education on where protein comes from, it's easy to go for the well know protein sources, but I'm enjoying the variety other than just steak, chicken or another generic whey protein."
Advocacy
Now Nash has successfully transitioned to plant-based living, does he plan to use his platform as a personal trainer – as well as a world class athlete – to advocate the lifestyle?
He says: "I can advise and encourge my clients or readers to become plant-based, but I don't want to ram it down people's throats.
"I want them to come to their own conclusion and make their own decision.
"They may not make the change for months, or even years, but by being aggressive about it it will turn them off from listening and they definitely won't make the change then.
"There may be some vegans who don't agree with me, but I know a lot of vegans and meat eaters, and the people I actually listen to are the ones that are willing to discuss, engage in conversation and just be normal about things.
"Communication and education is key, and if you p*ss people off, then they will normally just stop listening and just make bacon jokes."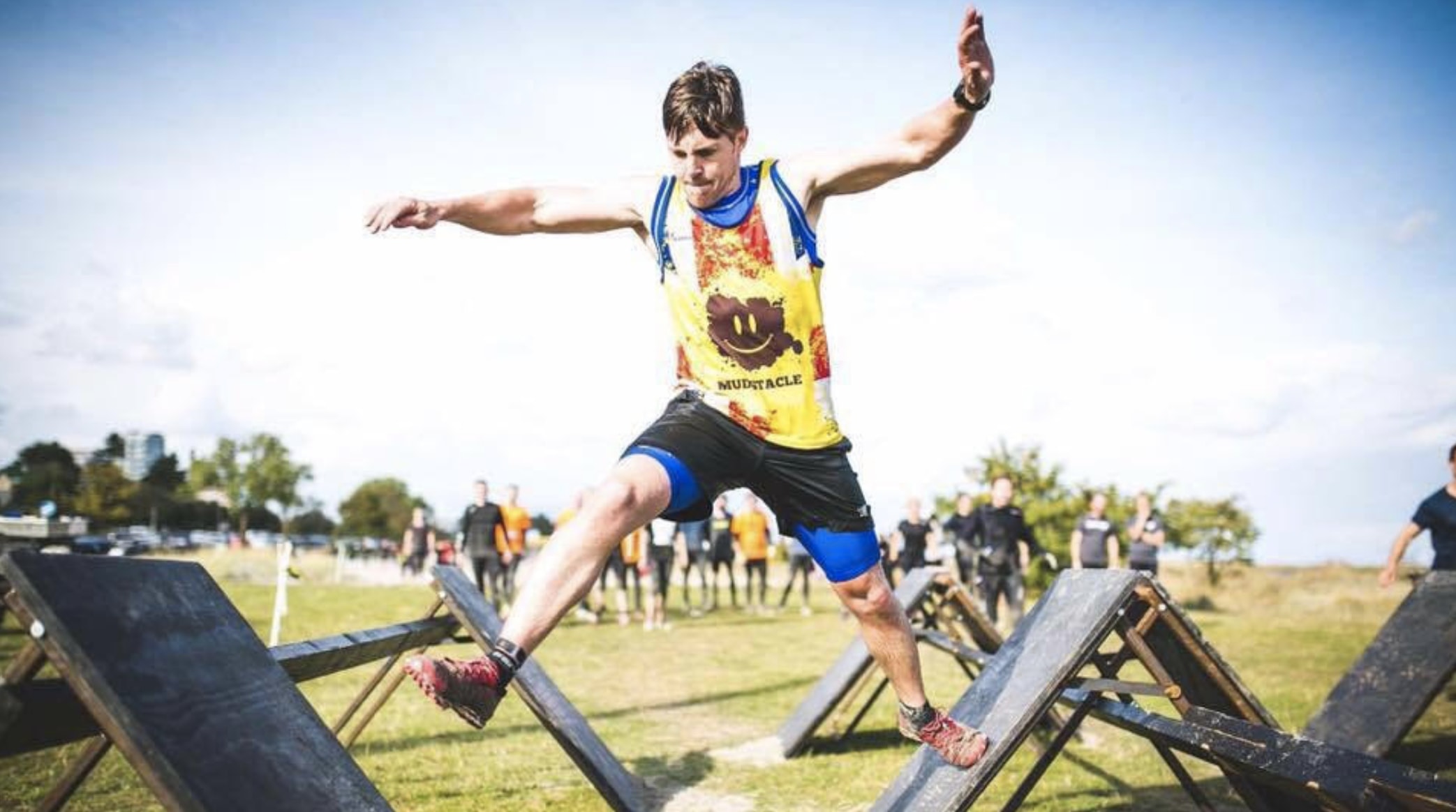 Life
Nash concludes: "You can get everything you need to lead an active and healthy life from a vegan/plant-based life.
"I'm managing to work full time as a Personal Trainer, manage my website, help bring up my daughter with my beautiful girlfriend and also be competive at Obstacle Course Racing – the whole time without animal products in my diet."
You canfollow Tom Nash on Instagram hereandread his blog here(note: it may contain some non-vegan content fro before he transitioned).
Find out more about theOCR World Championships here
READ MORE:
NFL Quarterback Cardale Jones Has Officially Gone Vegan
Vegan For A Month: Trail Blazers' Damian Lillard Gives Verdict