A large Canadian chicken farm has fired five workers – including at least one supervisor – following the release of disturbing undercover footage which shows extreme cruelty.
The workers at Elite Farm Services in British Columbia were shown throwing, hitting, running over and simulating sexual acts with chickens in the video which was filmed by charity Mercy for Animals. One tried to rip a live chicken in half with his bare hands.
Some of this abuse was witnessed by a supervisor.
A statement from Elite Farm Services president Dwayne Dueck said: "We are sickened with the footage and want to ensure all our suppliers and producers that this is not reflective of who we are, our fundamental beliefs or behaviours we accept from our employees."
But the firing of the workers was described as 'too little, too late,' by Mercy for Animals managing director Krista Hiddema.
She said: "This press release is nothing but disingenuous. Elite Farm Services supervisors were not only witnessing the abuse, they participated in the abuse. In addition to that, the Lilydale supervisors witnessed this abuse.
"This is not a matter of a few workers, this is a culture of cruelty that has been permitted for far too long at Elite Farms and across the poultry industry."
Now the charity is demanding that the workers, the supervisors and Elite Farms all face prosecution. The organization has filed complaints with the RCMP, the Canadian Food Inspection Agency and the BC SPCA.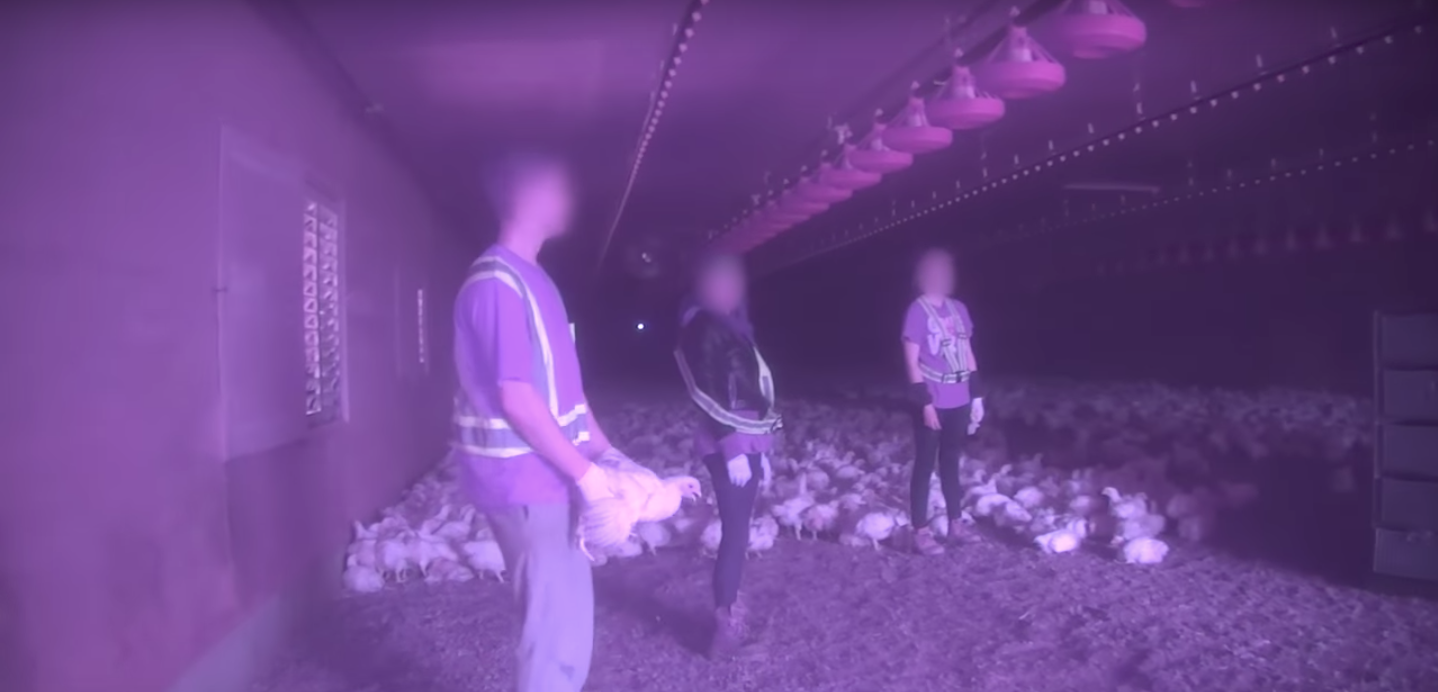 The Mercy for Animals volunteer who shot the undercover video worked for Elite Farm Services as a chicken catcher at 12 different locations between May 10 and June 9 according to Hiddema.
She said he reported the abuse to his direct supervisor but no action was ever taken.