A worker started a 'meat-only' club in response to his colleague's vegan club, Fox News reports.
The unnamed worker discussed his club in reddit post in the forum's famous 'Am I The A**hole' subreddit.
'Lifestyle clubs'
According to the 32-year-old man, management at his 'rather stuffy office' have been encouraging staff to start lifestyle clubs, which the business partly subsidizes. Some of the other groups include movie and book clubs.
"The process of creating one is rather simple," the man wrote. "You need to have at least five members willing to join, a statement of purpose, and approval from HR and upper management to be compliant with our workplace regulations."
Vegan club
With this in mind, his co-worker, who he referred to as 'Jane' in the post, decided to start a vegan club. The man revealed that 'she is a dedicated vegan and has been since I have known her' but added 'this has never been an issue or even that relevant'.
He wrote: "After a merger about six months ago, our team has received a number of new team members. A few of them were vegan as well, and have taken a liking to Jane.
"After a conversation between them and Jane discussing the Book Club, they have decided to start a Vegan Dinner Club. Nobody had an issue with this. Despite this, issues surfaced after their statement of purpose became known after it was filed to HR.
"In the statement, which passed with HR, one of the rules stated that only vegans, vegetarians, and pescatarians will be welcome, and that all dinner options will be vegan."
'Rubbed us the wrong way'
This was where the issues started, he said. "This rubbed some of us the work way, since it was clearly exclusionary and divisive. Why would meat-eaters be excluded if only vegan options would be on the menu? After speaking to Jane, she seemed somewhat distant, and mentioned that I didn't understand that this was also a 'lifestyle' club."
As a result, he decided to start a 'Burger and Steak' club as the 'idea of a dinner club appealed to us'. The statement of purpose stated: "While there is no guarantee that all meals eaten will contain meat, the general expectation and consensus is that it will, and anyone uncomfortable with this or against this should not join the club."
HR complaint
This created issues though, with 'members of the Vegan Diner Club filing a complaint with [HR], stating that our club was exclusionary, offensive to their lifestyle, and that eating meat (as opposed to not eating meat) was not a lifestyle. Despite this, the club passed with HR' and the club has been visiting different restaurants every week.
"However, despite my prior friendship with Jane, she now refuses to talk to me and is only spending time with her club members, despite everyone's attempts to create a friendly workplace," the man wrote, asking 'am I the a**hole'.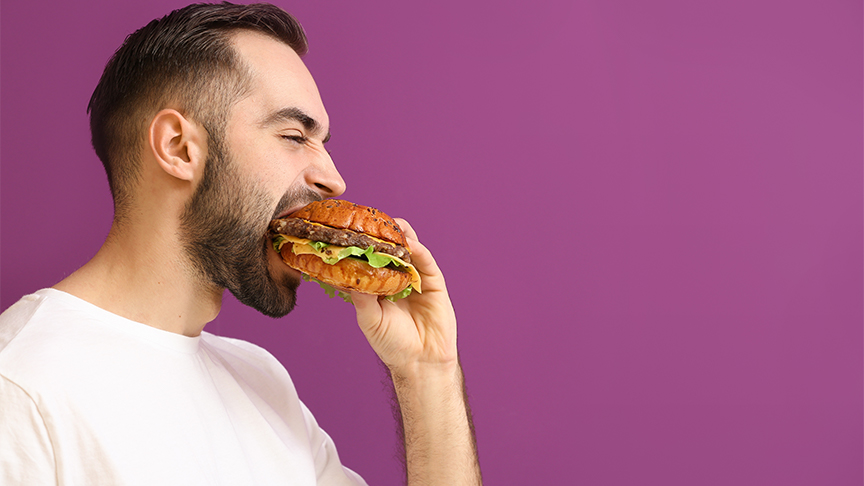 Mixed response
The post prompted mixed responses, with one user writing that while they eat meat, they would have welcomed the opportunity to try more vegan dishes.
They said: "Like I'm not a proclaimed vegan/vegetarian but I have been wanting to try more meat-free foods. If I can learn what foods are filling while avoiding meat, I'd be happy to. I still like meat, but I do want to have alternative meals too."
Another agreed, saying: "They didn't have to be exclusionary of people to have a club with a vegan theme, they could have kept the exclusiveness confined to the menu. (Also agree with others this is both arrogant and stupid, what a lost opportunity for promoting positivity."
Another blamed vegans for creating an appetite for meat, writing: "That's the irony of veganism: it has literally created the bacon, burger and steak craze the internet's been living in for years. And it has single-handedly created the carnivore diet, whose sole purpose is to spite the vegans."
Pro-vegan
But others supported the vegan club, with one respondent saying: "Maybe vegans just want to focus on themselves and what they do and be left the f*ck alone or not scrutinized for every decision and then judged based solely on not harming animals."
Another added: "It sounds like they were trying to exclude people who would ask redundant, rude, and aggressive questions about meatless eating."
One questioned the logic of a vegan club encouraging people who eat fish to join, writing: "Makes me wonder if the vegan who started it actually knows what pescatarian is. Because fish are totally animals."