A dairy farmer has admitted that his industry 'could learn a lot from vegans'.
David Finlay, who has a farm in Scotland, made the comments in an opinion piece he wrote for i, titled Dairy farmers like me can learn a lot from vegans.
Joaquin Phoenix
In the piece, Finlay referenced the now-famous speech made by actor Joaquin Phoenix when he accepted the Oscar for Best Actor earlier this month, for his performance in Joker.
In his speech, Phoenix said: "I think we've become very disconnected from the natural world. Many of us are guilty of an egocentric world view, and we believe that we're the center of the universe. We go into the natural world and we plunder it for its resources.
"We feel entitled to artificially inseminate a cow and steal her baby, even though her cries of anguish are unmistakable. Then we take her milk that's intended for her calf and we put it in our coffee and our cereal."
'Verbal assault'
This description of dairy was branded a 'verbal assault' by farming expert Philip Clarke, executive editor of Farmers Weekly, in a piece titled Opinion: Don't let Hollywood big mouths get you down.
In it, Clarke wrote: "Farming has come under verbal attack again – this time from Hollywood film star Joaquin Phoenix, who used his best actor award acceptance speech at this week's Oscars to slag off the dairy sector.
"A well-known vegan, he spoke of the 'unmistakable cries of anguish' as baby calves are 'stolen' from their mothers after giving birth, leaving them to produce milk to 'put in our coffee and our cereal'. The industry has faced sustained and unjustified criticism for months and this latest attack, in front of an audience of millions, is likely to have taken a further toll."
In addition, Phoenix has faced an online backlash from farmers, who trolled the star by videoing themselves guzzling pints of milk.
'I actually agree'
But David Finlay has adopted a different stance from many of his contemporaries – saying that Phoenix makes a good point.
"Who could have imagined a decade ago that the politics of dairy farming would be discussed in an Oscars' acceptance speech?," Finlay wrote in his article.
"As a dairy farmer, I actually agree with Joaquin Phoenix's comments that people have become disconnected from the natural world."
He didn't agree entirely though, adding: "But his call to switch to completely plant-based has environmental and nutritional consequences, so I believe we have to strike a balance.
"As interest in veganism surges it's easy for livestock farmers like me to get defensive, but building walls between polarised points of view will achieve nothing. There are no simple solutions to sustainably feeding our population in a climate-conscious way, which is why sharing ideas, points of view and experiences is so important."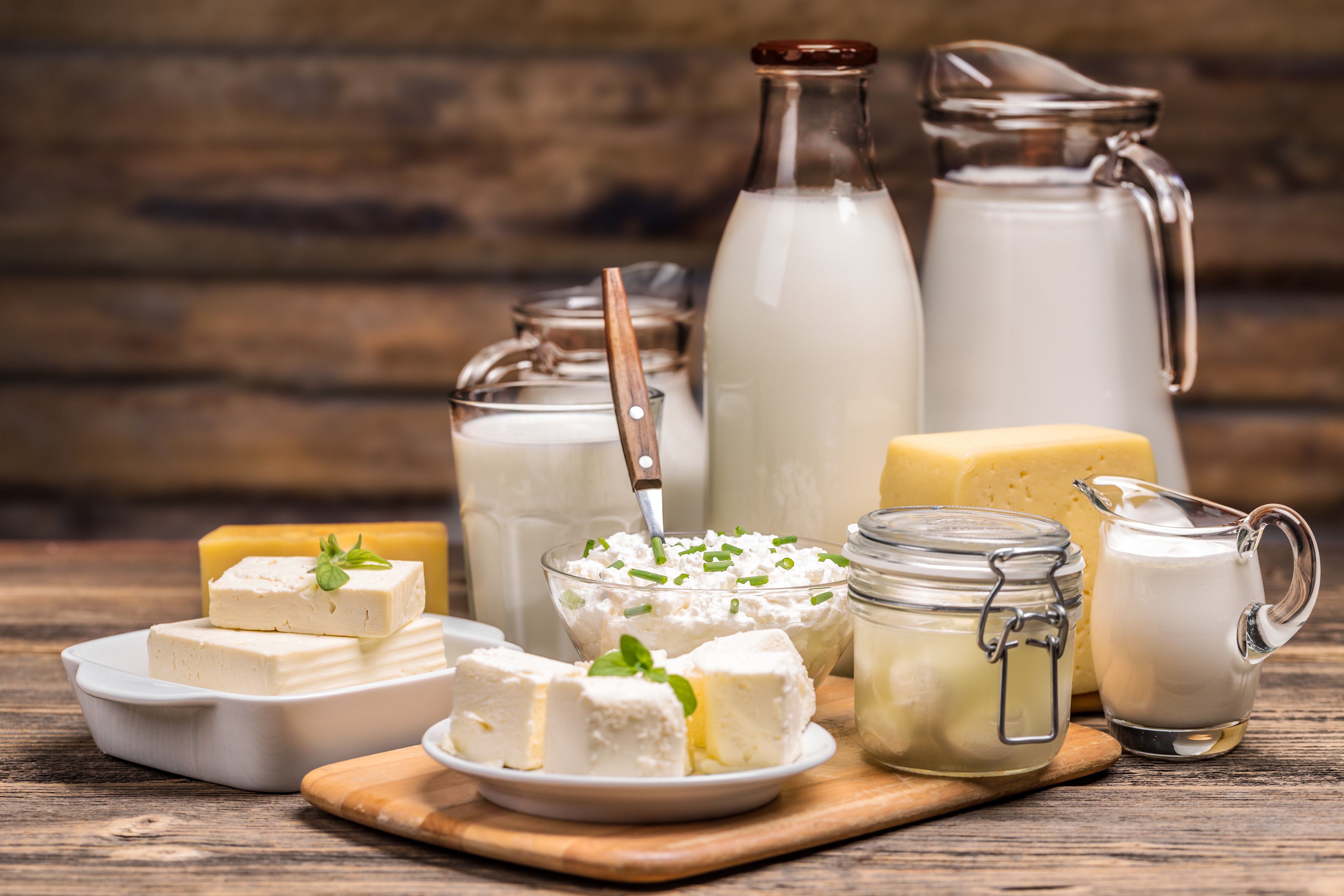 Cows and calves
Finlay reveals in his piece that some of his practices have been seen as contentious by both vegans and his fellow dairy farmers.
For example, after opening his farm to the public many years ago, Finlay was regularly asked why cows and calves are separated. In 2005, he started trying to keep cows with their calves, admitting that other dairy farmers 'will naturally pick holes in this approach, because if someone can demonstrate that cow-with-calf can work, even at a modest scale, then the pressure will be on for others to follow'.
He says that he has received abuse from vegans online: while he has been able to make the model a success, the use of animals is still fundamentally incompatible with veganism, therefore at odds with the philosophy of the vegan community. (However, he adds that about 20 percent of his customers are vegans, buying dairy products for non-vegan children or partners).
'Cry for days'
Finlay has spoken out before about the mental anguish dairy farming causes for cows and calves. He took part in a 2018 BBC documentary called The Dark Side of Dairy, in which he broke down in tears as he admitted that some mother cows cry for days when their calves are taken away.
In a video you can watch here, journalist Samantha Poling asks the farmer what it's like when a calf is removed from his mother.
'You just get on with it'
Finlay replies: "As a farmer, it's just something you do, you just get on with it. It's part of the job and you need to take the calf away because you need the milk. The calf at that point knows no better other than its instinct tells them something is a bit funny, a bit odd.
'The mother, well it varied. Sometimes they just walk over to the silage feed and started eating and you thought they hadn't even noticed. Then there's others that would bawl for days. And that was probably the distressing side of it."
The journalist says: "That affected you – that affects you now, talking about it."
For several moments, Finlay tries to talk, but is too emotional. He finally waves his arm and calls: "Cut."