Plant-based athlete Gina Florio has shared the daily diet which supports her busy weightlifting schedule.
Florio, who is the Fitness Editor for media outlet POPSUGAR and a yoga teacher, has been eating a strict vegan diet for a couple of years – and it helped her 'gain several pounds of muscle and shed excess fat'.
A self-described 'animal-loving vegan', Florio does six strength-training sessions each week, as well as three runs.
Benefits
The athlete went on to compare a Paleo diet – which she followed for over a year in the past while doing CrossFit – with her current plant-based one.
She writes: "I can definitively say that what the vegan diet offers me far outweighs whatever the Paleo diet did.
"I have more energy, my recovery time is faster, and my physique has completely changed for the better."
Daily diet
Florio eats three meals a day, and she also practices intermittent fasting – eating everything within the window of 8am to 4pm.
For breakfast, the weightlifter has a protein smoothie with Vega Sport Protein, almond milk, and a Sambazon acai protein pack.
Florio enjoys crispy tempeh, miso brown rice, sautéed kale, bean sprouts, kimchi, with Korean tahini BBQ sauce for lunch.
As a snack, the fitness expert eats a GoMacro bar and a handful of popcorn, and at dinner – maple ginger tofu and veggies.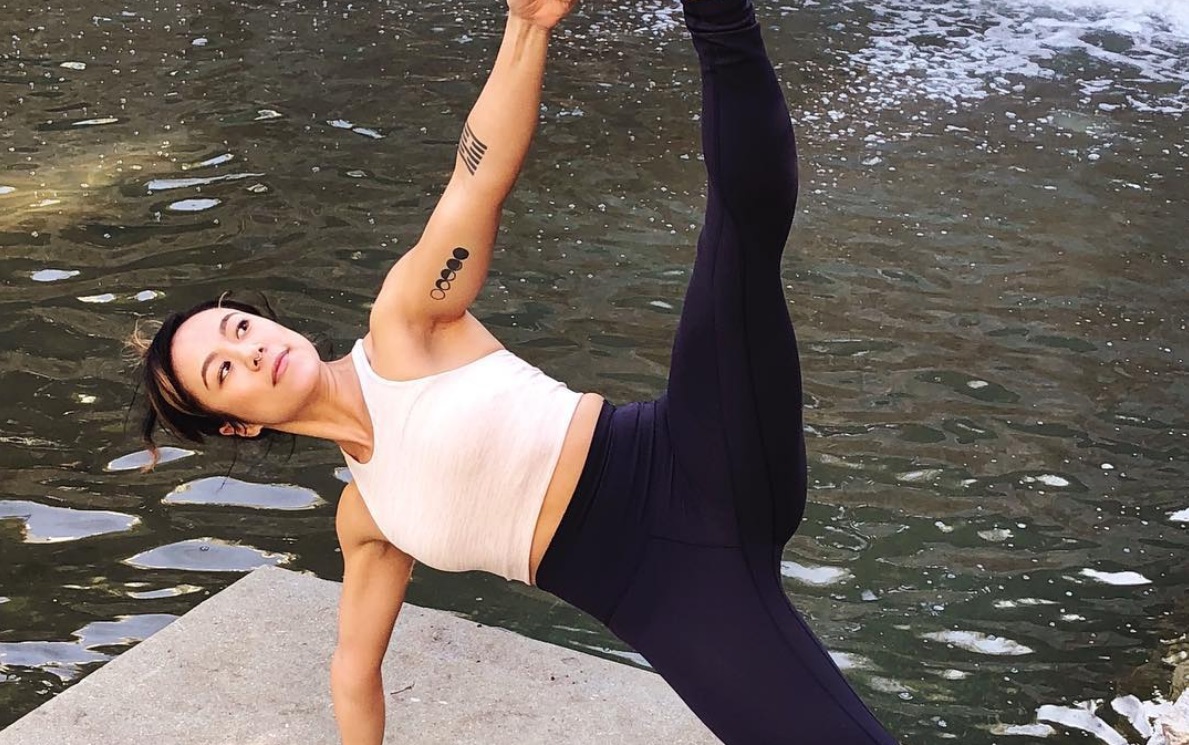 'Never hungry'
She adds: "I meal prep on Sundays, so I have meals to take with me every day of the week.
"I never feel hungry or dissatisfied, and I'm full of energy throughout the day."
Florio also mentioned that she never worries about getting enough protein – eating around 100 grams a day.