VeganPrince Khaled Bin Alwaleed has revealed plans to restore a major archaeological site in Jordan in a bid to preserve history for humans and protect animals.
The Petra Archaeological Park – which was declared a UNESCO World Heritage site in 1985 – is a huge tourist attraction. Every year hundreds of thousands of people visit the 'Dead City' – which was labeled one of the new seven wonders of the world in 2007.
While tourism plays an important role in Jordan's economy, the huge footfall is having a significant impact on these ruins: specifically the footfall of animals. More than 1,300 donkeys, camels, mules, and horses are used to carry tourists on their backs or in carriages along the steps to the site's monastery.
Project
Khaled spoke exclusively to Plant Based News about the plans, the steps are 'about 80 percent ruined already' because they were not designed to accommodate animals.
In addition, an undercover investigation by animal rights charity PETA last year revealed that some of the working animals in the area were being abused. This inspired the Prince to get involved.
Through his company KBW-Ventures he will be donating to the project, with specific assistance given to rebuilding the stairs, building a sanctuary for the animals to relocate to, and providing custom vehicles for the site which will be given to locals. In addition, solar charging stations will be donated, so the vehicles will be 100 percent free and expense free as well.
What is the vision for this project?
The vision is to restore and preserve the steps going up to the monastery so they retain the beauty of this religious – and nature – pilgrimage. When I say restore, I mean we won't have any animals going up these steps.
Firstly, they are not meant to go up them. Secondly, if you think about any steps going up to anywhere – to a monastery or a view – if you look at Tokyo, China or anywhere in Europe you don't have the animals as a part of that experience.
Using animals to carry tourists ruins the beauty and the sanctity of the place. Not because they are animals, but because this hike is something people need to climb themselves, and need to experience themselves.
Sanctuary
We're restoring the steps, then we're preserving the steps. Then we're allocating these animals to have another purpose in Petra, where they won't need to be ridden, obviously.
They are going to be treated much better. We are going to open up a sanctuary nearby. This way people can experience Petra and the steps going up to the monastery- including the animals around it – without riding them.
The animals will part of nature. By doing this, we will restore the beauty of this hike, giving the area the respect, beauty and sanctity it deserves, to reflect what Jordon is about.
When did you get the idea?
I got the idea from the undercover investigation that PETA exposed not too long ago, which revealed that some of these working animals are being abused. The investigation exposed a lot of the negatives that are being shown over there – and 100 percent that does not represent what happens over there all the time. We need to remember – and the world needs to remember – that this does not happen all the time.
But it does represent what happens there some of the time
Now, is it ok if it just happens once or twice? No. That's why we have this plan in place to create a more serene, beautiful experience that people can have over there without resorting to the use of animals.
Has this been a long process to get to where you are in the planning stage?
No, it has not been a long process – it actually came up about three months ago. We just signed today – so it was an extremely quick process.
I really need to thank Her Excellency Minister Lina Annab. She has been monumental in focusing on the approach that I was trying to push. She is a vegetarian, so our views somewhat coincide. She understood where I'm coming from and why I came to her, the Minister of Tourism, to eliminate the factors highlighted in the PETA expose on Petra.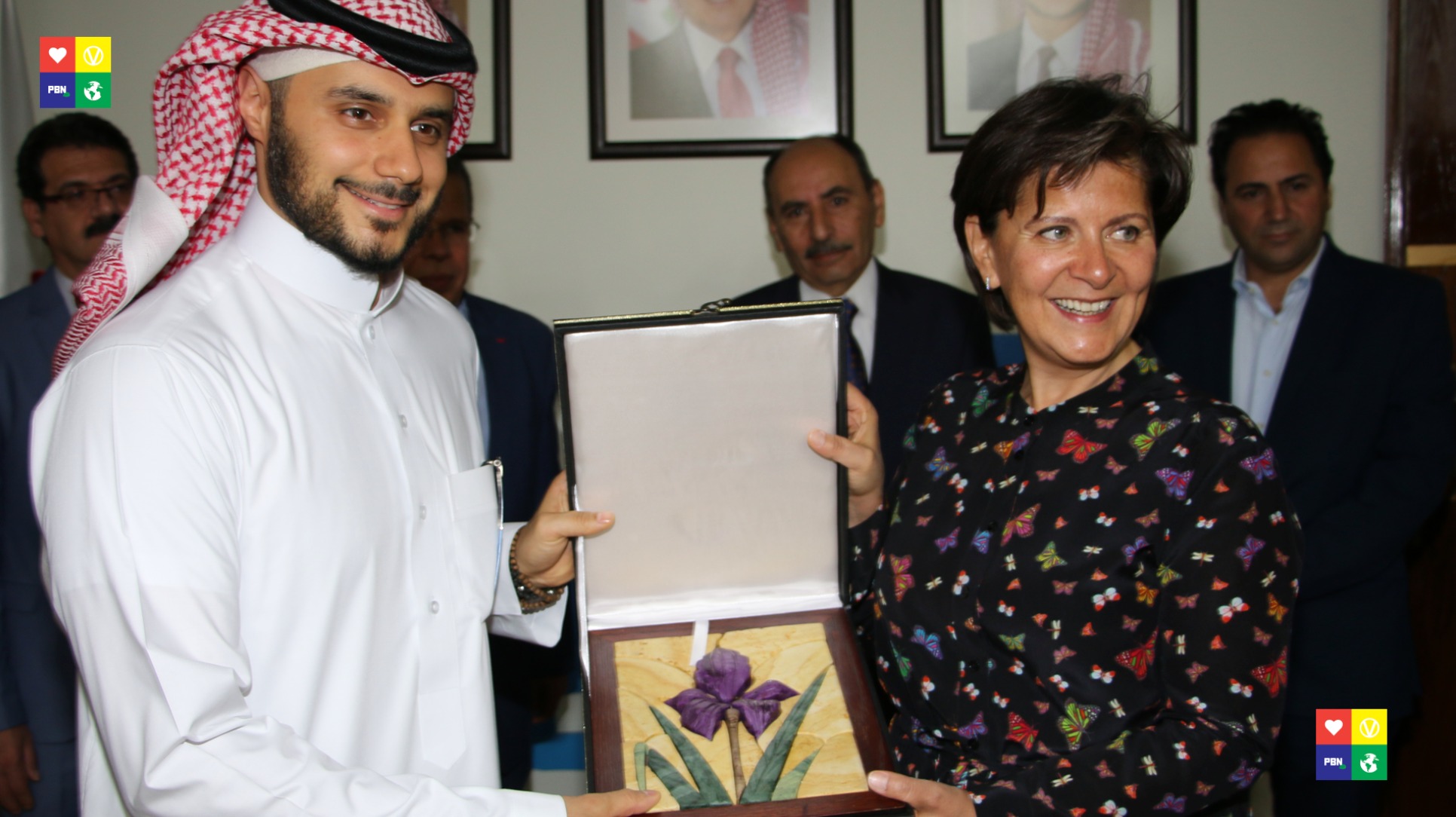 It was mentioned your proposed model of animal welfare could be rolled out further – do you think it could have implications for working animals within tourism globally?
I certainly hope so. Animals are not here to be whipped into doing things they don't want to do. They are not here to be the carriages of people.
What we're talking about here is reallocating the animals – and repurposing them, because in that area, animals are essential for the authenticity of Petra.
They have to be around because they are part of the culture and heritage. Does that mean they should be used? No – it means they are part of the beauty of the area.
Specifically focusing on the steps, would there be any access for disabled people?
That is a really important point and it is something that has come up a few times. We have a few ideas we are running by our consultants to see how we can work on it.
We will restore the steps, then work on a way to make them accessible, whether that means an electric chair going up, we will have to figure out something that is ok with the territory of Petra, and equally importantly, with the Unicef Heritage Division. We'd love to talk to them about how to tackle this.