A record-breaking vegan powerlifter is currently in the U.S. preparing to compete in two World Championships.
Julia Trezise-Conroy broke the records at the New Zealand Nationals in August this year, where she competed in the under 52kg category, down from her usual under 56kg category.
Powerlifting
The strength-based sport of powerlifting includes three lifts: squat, bench press, and deadlift. Competitors have three attempts to lift maximal weights on these lifts.
She broke all three lift records with 90kg squat, 60kg bench, and 130kg deadlift, also breaking the record for the total. This qualified her for the IPL World Championships in Las Vegas and the IPL World Drug-Tested World Championships (Atlanta), both in November.
Earlier this year, she also broke the squat record for the U56kg category with a 100kg squat.
Vegan
Trezise-Conroy opted for a plant-based diet in 2013, for health and fitness reasons. Her new diet exposed her to more information and more reasons to ditch the animal products and go completely vegan.
She said: "Shortly after adopting a plant-based diet I joined several vegan groups for advice and recipes, and became exposed to a lot of information that shed light on the reality of using and abusing animals for food and other products.
"Once you become aware of the animal abuse happening every day, it just seems untenable to continue to contribute to that. I wish had my eyes opened earlier; if I had known at the age of ten what I know today, I would have been vegan since then.
"I regret my years as a consumer of animal products, and I regret contributing to the needless suffering of animals."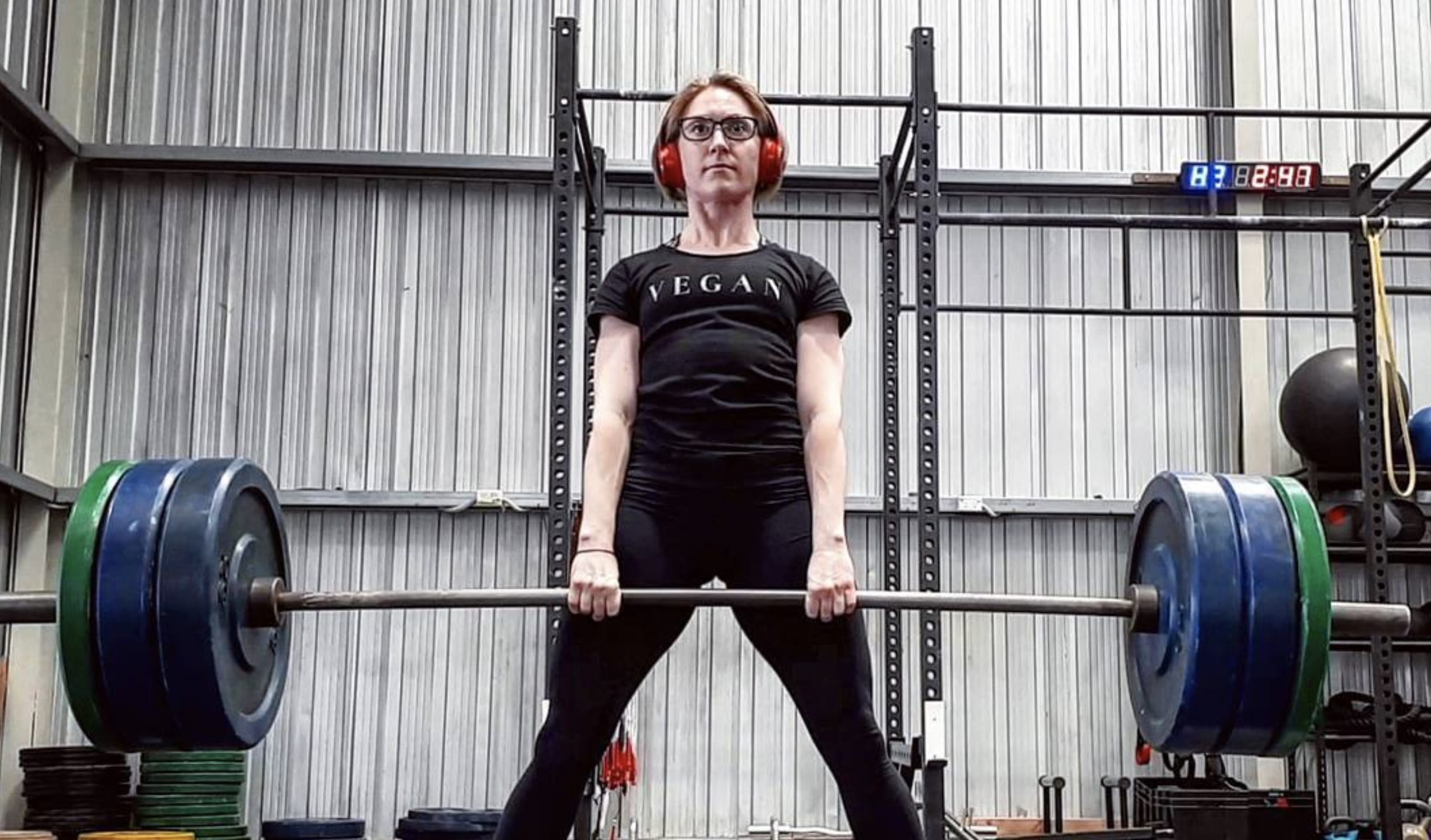 Lifting
It's been a great recent time for lifters, with superheavyweight vegan Bill McCarthy smashing a 20 year old record, vegan Yolanda Presswood breaking two state and one U.S. national record and 'Vegan Viking', Iceland's Hilda B Waage breaking national records and competing in Europe.
Vegan Alison Crowdus competed at the prestigious Arnold sports festival in the year she was stated to have benched the 12th biggest weight of any woman of all time.
You can find out more about Great Vegan Athletes onFacebookandTwitter
READ MORE:
CHAMPION: Vegan Lewis Hamilton Wins Historic Fourth Formula 1
BREAKING: Is Sherlock Star Benedict Cumberbatch Now Vegan?
Top Tennis Player Marcus Daniell Ditches Meat For Ethical Reasons