Michael Harren is a musical artist who is on tour with his solo show, The Animal Show. He is the composer, storyteller, and performer the show he wrote while in residence at Tamerlane Farm Animal Sanctuary in Montague, NJ.
The show combines stories of his time at the farm, with stories about important animals from his life and some of his experiences with activism and rescue. All this is interwoven with original electro-acoustic music.
The Animal Show is touring this summer and is coming to such cities as Los Angeles, Portland, and Berkeley.
I was happy to catch up with Michael to discuss his important work.
What can people expect when they come to one of your shows?
I have created a truly unique show, some funny moments, some sad, and some very intense. My influences are all over the map: Laurie Anderson, Olafur Arnalds, Peter Gabriel, David Sedaris, even Louis C.K..
It's honestly a little tough to describe exactly what my show is like, but imagine the love-child of all of those artists and you've got a good start!
How did you come to create this unique tour?
The idea for the show and the initial residency came when I was attended Thanksliving at Woodstock Animal Sanctuary, I loved the idea of creating a situation where I would be interacting with rescued animals and writing about their stories and mine.
Tamerlaine turned out to be the perfect place for this project. After I performed the show in NYC, I realized that performing this show was an especially effective way to advocate for animals, so i decided to take it on the road and see what other adventures I could have at other sanctuaries!
What have you enjoyed about touring the most so far?
I've been having a really great time figuring out how to be self-contained. I have everything I need in my car right now, from my music gear for the show, to audio and video gear to document the sanctuaries, and, of course, a trunk full of vegan snacks for the road.
I don't drive in NYC, so it's really nice to be traveling above ground for a change instead of on the subway.
Where all will you be stopping on your tour?
I just wrapped up my Houston show, which played to a sold out crowd!
Next stop is Los Angeles, then Berkeley and Portland. In between shows, I am visiting and volunteering at animal sanctuaries. I'm currently at The Chicken Rescue in Alvin, Texas.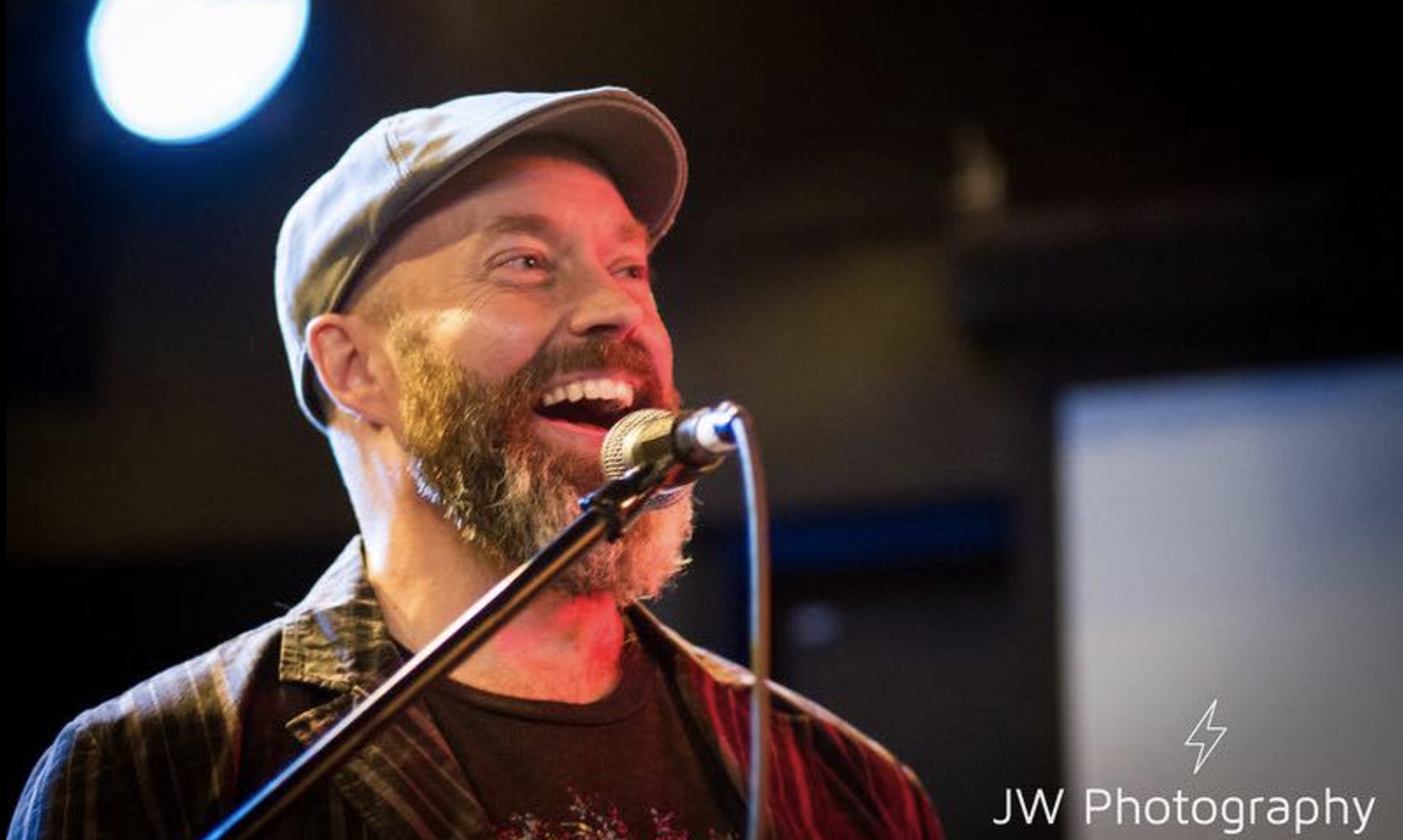 I'll be spending time also at Planet Rehab, Animal Place, Center for Animal Protection and Education, and New World Sanctuary Foundation.
What inspired you to start creating music?
I have always loved music and discovered early on it was a way to communicate about things we don't exactly have words for.
What has been your most popular song?
People really love the song Go. from my first show, Tentative Armor. I really only have a few song songs, though, so it's not to hard to choose one!
Do you have a favorite?
I would say Go. is my favorite too. I really love it and it feels like it came from somewhere else. Like, I had nothing to do with writing it…it just showed up one day.
Where do you find inspiration?
I've been really inspired lately by the realization that sharing my personal experiences with rescued animals has the potential to reach people in a totally direct and unexpected way.
I get really inspired by other independent artists and activists who devote their lives to their passions, watching them show up for their lives day after day reminds me that I can take risks too!
Which story of yours do you most like to tell?
I love telling the story of my dog Corky. She saw me through being a lonely gay kid when my family was also imploding from alcoholism.
She will always hold a special place in my heart, and I don't think I will ever stop crying when I tell that story.
How would you like your music to be perceived?
I really just want my stories and music to touch people and make them feel like they are not alone in whatever experience they are having.
What artistic projects do you have on the horizon?
After the tour, I'll be reworking the show and turning it into a book and an album.
My good friend and collaborator luke kurtis (note: this is intentionally all lowercase) will be designing the book. Since my work is just as much about the storytelling as it is about the music, releasing it in this way fits just perfectly.
What do you most want to achieve as an artist?
I am so excited to say I am achieving it. I get to make the kind of work I want, and I am just on the verge of having enough of an audience to make it maybe sustainable financially.
I think that's the ultimate goal, to build a community of people around my work, so that writing, performing and doing activism can be my main focus.
All dates, locations, and ticket info for Michael Harren's The Animal Show can be found atMichaelHarren.comunder the "tour" tab. You can follow Michael onTwitter,Facebook, and YouTube.
READ MORE:
Vegan Star Pamela Anderson To Open Restaurant In France
Vegan Celeb Kat Von D Gives Fans A Sneak Peek Of Her Cruelty-Free Shoe Collection
PETA Crowns Its 'Sexiest Celeb Vegans' – And Ruby Rose Is One Of Three Way Tie