A lorry carrying around 7,000 chickens to a slaughterhouse has crashed in Austria – prompting mainstream media to use puns and jokes in its reporting.
According to reports, the vehicle's driver had a 'second-long sleep' which caused him to hit a bridge pillar on the A1 autobahn near Linz, in the north of the country.
The chaos caused rush hour queues as drivers stopped to observe the scene.
Puns
A number of outlets used jokes to cover the story.
Emergency services
Police said: "Boxes containing dead and injured animals were strewn over a 160 metre stretch while thousands of chickens ran onto the motorway on both sides."
Emergency services – over 100 workers including firefighters – were called to round-up the animals who had spread across three lanes.
The surviving chickens were returned to crates.
Tone
A number of people have taken to social media to complain about the tone much of the media has used in covering the incident in which many animals were killed.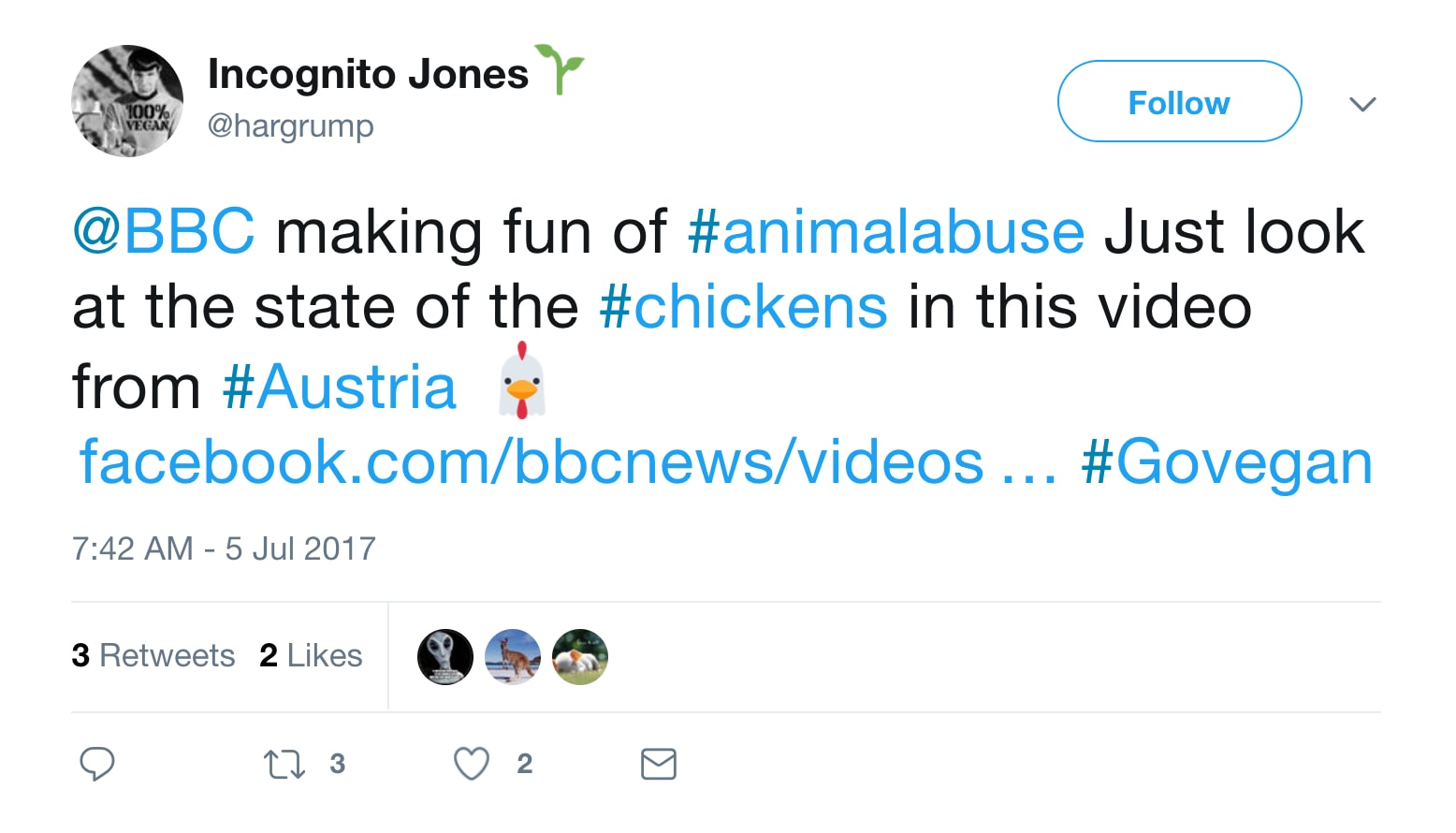 It is believed the surviving animals will continue their journey to the slaughterhouse.
READ MORE:

We Animals' New Undercover Films Shows Brutal Reality Of Farmed Chickens' Lives
Workers Fired After Undercover Video At Chicken Farm Shows 'Sadistic' Abuse
Sickening Undercover Pig Farm Footage Shows 'Vision Of Hell'