Footage released today by an international animal rights network shows 'piles of dead baby pigs rotting in feces' at one of the largest pig farms in America.
The film, by Direct Action Everywhere [DxE], also shows baby pigs drinking 'from bloody, mutilated nipples of sows' at Smithfield's Circle Four Farms in Milford, Utah.
Crates
The investigation, led by former Northwestern Law professor Wayne Hsiung, found that many of the 74,000 sows kept at Circle Four Farms spent their lives in gestation crates.
This is in contrast to owner Smithfield Foods' claims of using almost no gestation crates. The DxE activists say the investigation, shot with virtual reality technology developed by Condition One, shows the inherent violence of using animals for food.
"Pig farming is an inherently brutal business," said Hsiung.
"The public has no appetite for this suffering, so corporations engage in deceptive practices to ensure consumers don't find out what's truly happening."
Scrutiny
Both Circle Four Farms and parent company Smithfield Foods – supplier to Costco, Walmart and other major retailers -have been subject to scrutiny before.
Circle Four was at the center of a human trafficking scandal in 2010, and it made headlines again in 2015 as one of the first farms in the country to exploit new 'ag gag' laws in a 2015 case against four activists who photographed the farm from the side of the road.
Smithfield, the largest pork producer in the world, has been a subject of numerous cruelty investigations – in one case, leading to criminal charges against farm employees.
"Any time we are putting animal welfare into the hands of profit-seeking corporations, horrific scenes like these are the only result we can expect," said DxE investigator Jon Frohnmayer.
"Through heavy lobbying, these companies have ensured that they are immune from any consequences."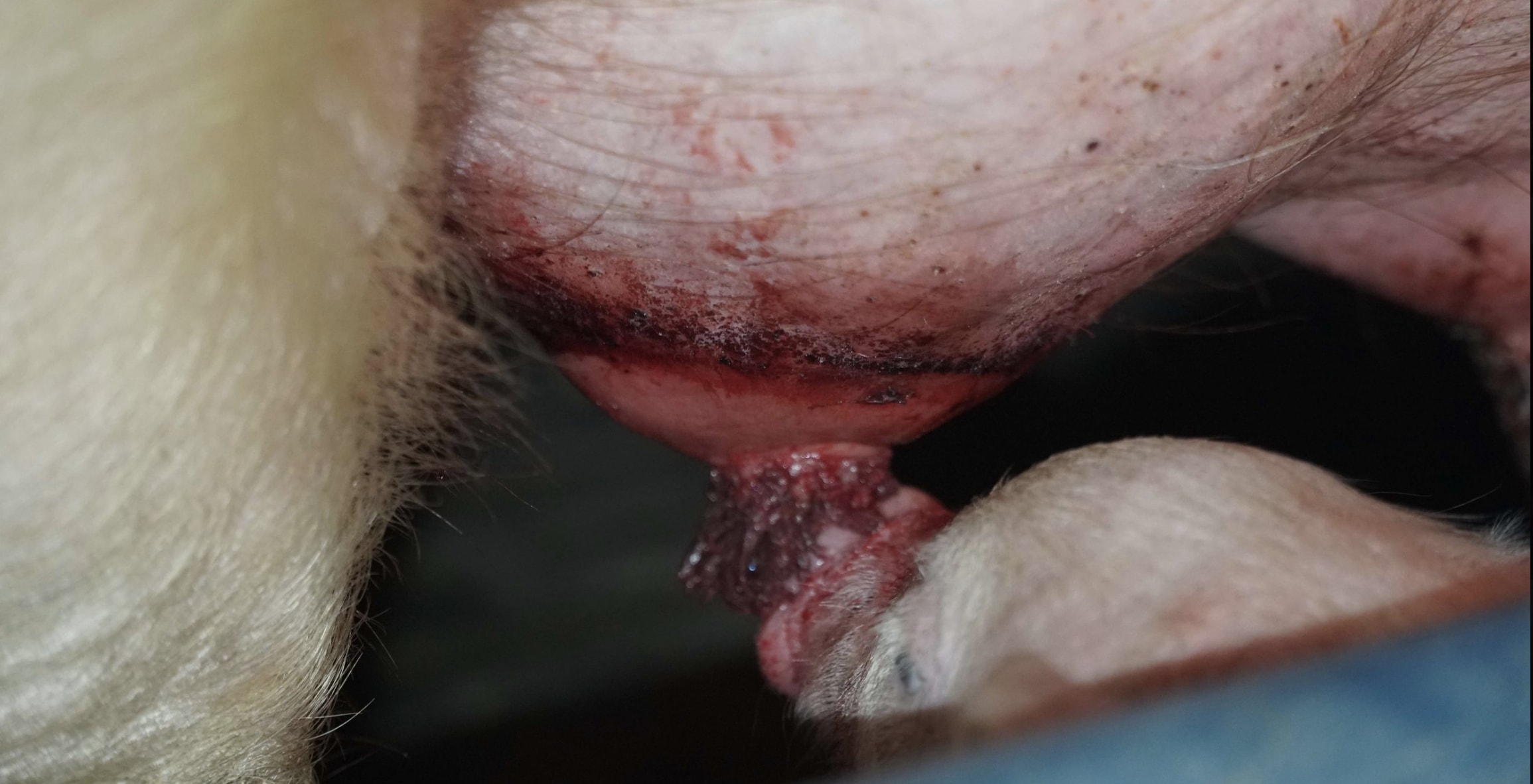 Commitment
Smithfield has committed to eliminating the use of gestation crates for pregnant sows by the end of 2017, but DxE activists say that all the pregnant pigs they observed at the facility remained in crates.
Smithfield has also made no commitments regarding farrowing crates, the type used in nursing facilities where investigators found piglets drinking from bleeding nipples.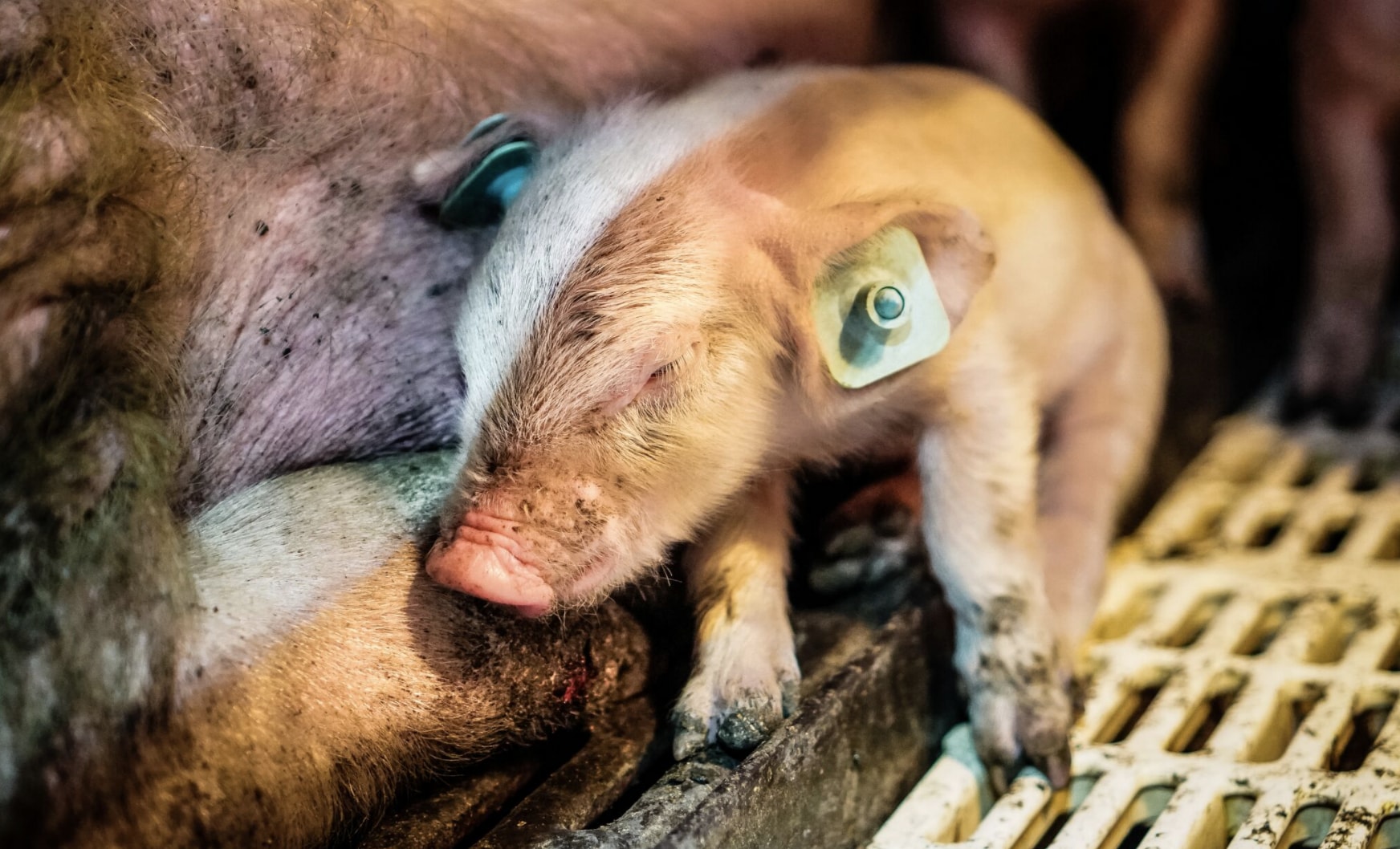 DxE activists in dozens of cities across the world are planning demonstrations at Costco, demanding that the retailer cut ties with animal-abusing corporations.
The activists say that Costco, which has publicly committed to ensuring 'Five Freedoms' for all animals raised in its supply chain, has engaged in a pattern of consumer fraud.
You can find out more about DxE and how you can help here.
READ MORE:
UPDATED: Animal Activist Wayne Hsiung Arrested After San Fran Slaughterhouse Rescue
Activists Escape Injury After Near Miss With Slaughterhouse Truck
Activists Interrupt Ribbon-Cutting With Bullhorns In 'Humane Meat' Protest