Three generations of a family are set to tackle Mount Kilimanjaro – one of the world's toughest peaks – in the world's first ever exclusively vegan trek.
Parents Sharon and Christopher Warner will be joined by their children Alexandra, Madison, and Jordan, as well as Sharon's vegan mother and stepdad, Deborah and Charles Jefferson
The expedition, which will take place on March 1, 2018, will see the Warner family scale Africa's highest peak.
The group plans to unfurl of a banner at the foot of the famous Uhuru Peak summit sign promoting the work of Dr. Neal Barnard's Physicians Committee for Responsible Medicine [PCRM].
Dream
Family member Sharon Warner says: "Since I was 10 years old, I dreamed of climbing Mt. Kilimanjaro."
In the intervening 40 years, school, marriage, motherhood, and a career promoting women's health took priority.
But now, at age 50, Sharon says: "As a passionate vegan and PCRM supporter, I knew this was the trip for me. And I immediately enticed my two athletic daughters to join me."
Vegan
Daughter Alexandra, 20, was the first in the family to become a full-fledged vegan about six years ago.
Her younger sister, Madison, now 18, became vegan a week later – after being veggie from the age of four.
Both girls are high school honor graduates with plans to attend college in New York after gaining real-world experience during their gap years.
Inspired by the sisters' example, the entire Warner family eventually became vegan, with son Jordan, 24, saying he's 'never felt better'.
Sharon says: "My daughters are the reason I am a vegan today. Their passion coupled with scientific research they had found made it a no brainer for me.
"The vegan way of life has made many of my relationships with friends and family stronger and raised our awareness level collectively."
Better
PCRM-affiliated obstetrician and gynecologist Christopher Warner says: "This plant-based diet and lifestyle really changed me and my perceptions about not only my professional field but life as a whole.
"I know I am a better partner, father, and physician because of it."
Son Jordan, 24, who attended Howard University in Washington, D.C. and recently launched a skateboard design company in San Francisco, became vegan due to "encouragement from my mom and sisters, and I've never felt better."
Deborah, 69, a retired senior executive with the U.S. Department of Commerce, says veganism has 'made me more well-rounded and culturally aware'.
Charles, 70, a retired federal government program manager, adds: "Talking with others about food and awareness of the benefits of a vegan diet has become a passion."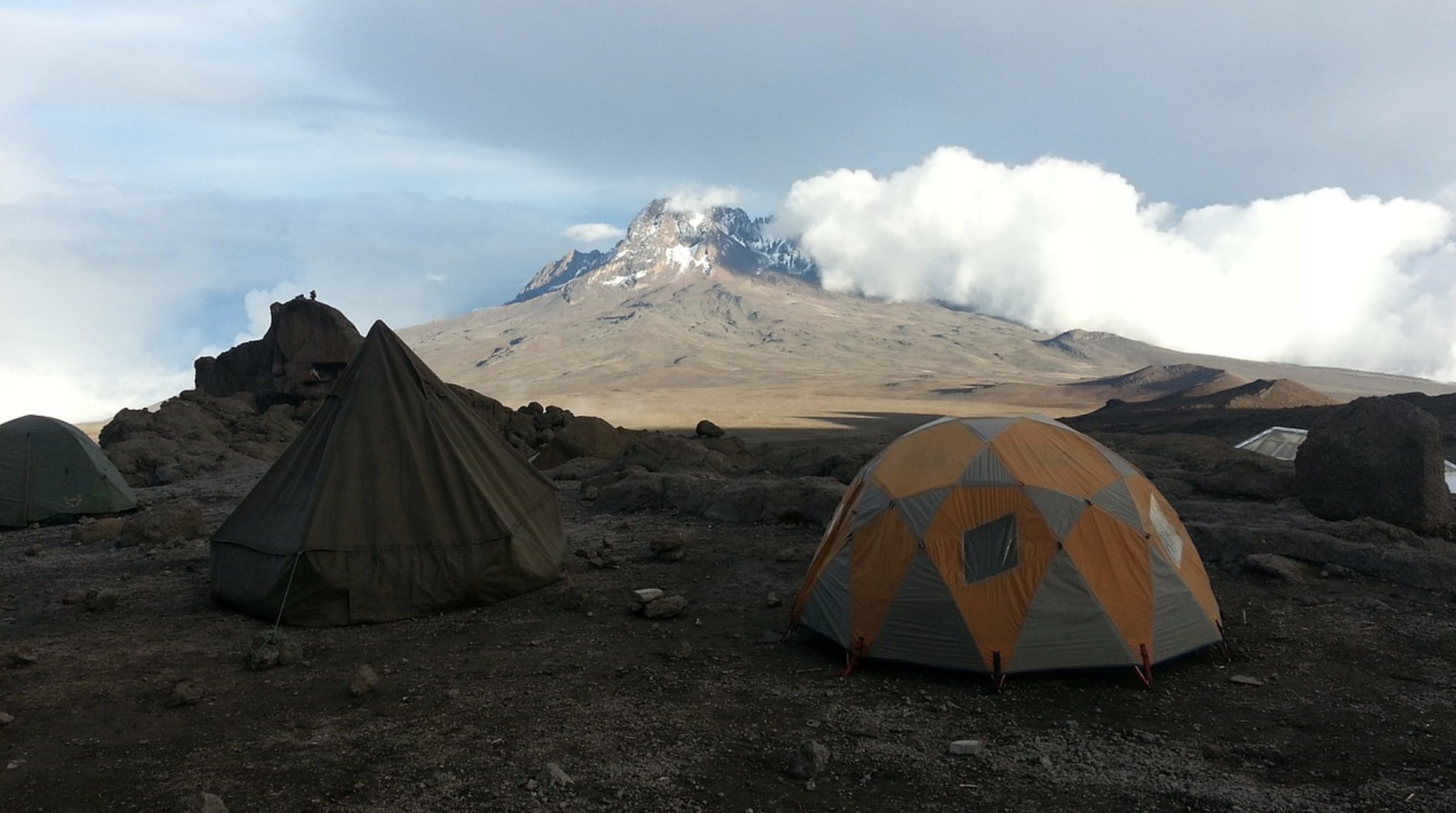 Challenge
Vegan Kilimanjaro was started by San Diegan Mike Weinberg who was seeking a challenge for his 65th year, 21 as a vegan.
He told PBN he was 'concerned with cross-contamination and uncomfortable dining around others eating animal products', so he arranged to guide the first 100 percent vegan team up Africa's highest mountain.
He said: "Initially, I was seeking six-12 very fit vegans to join me on this quest.
"But we're already up to 16 climbers, and Ultimate Kilimanjaro has hosted charity climbs for 30, so I'm being optimistic and shooting for that."
International
He added: "Our international team now includes participants from Canada, Norway, South Africa, Belarus, France, and Switzerland.
"To prove the heights of achievement possible on a plant-based diet, we're all eager to reach the peak of Kilimanjaro, which at 19,341 feet is the world's tallest free-standing mountain.
"Our trek begins on February 25 and 5 days later, March 1, we summit under a nearly full moon.
"I'm thrilled that the Warner/Jefferson family will be with us!"
You canfind out more about the expedition here
READ MORE:
Demand Leads Supermarket Tesco To Double Vegan And Veggie Christmas Food
Barcelona Bans 'Horror' Horse Drawn Carriage Rides
James Cameron: 'We Need Less Meat And Dairy – And More Plant Based Options'