Professional bodybuilder Natalie Matthews has revelead that she is in the 'best shape of [her] life' because of her plant-based diet.
The 28-year-old athlete, who is also a vegan chef, has also shared her daily meal plan.
Stereotype
Matthews, a vegan for five years, told Women's Health Magazine: "What better way to break the stereotype of being vegan than to be a walking billboard!
"I'm in the best shape of my life not despite, but because of, the vegan lifestyle.
"There are vegan athletes all over the world thriving and dominating in all different sports."
Benefits
The sportswoman noticed a number of benefits after ditching animal foods.
She said: "I noticed such a difference.
"My acne cleared up, and I had so much energy and focus that there was no going back.
"Many people believe that it is impossible to build muscle, be strong, and be healthy as a vegan. I'm here to show you that it is possible.
"It feels good to know I'm helping my health and the environment and being compassionate towards animals."
Plant-based food
Matthews' favorite protein sources include tofu, tempeh, legumes, lentils, protein pasta, veggie burgers, and dark leafy greens.
"One of my favorite things about being a vegan athlete is the tremendous volume of food I can eat," says Matthews.
"Plant-based foods are comparatively low in calories so you can fill up your stomach. I always feel healthy, properly fueled, and satisfied."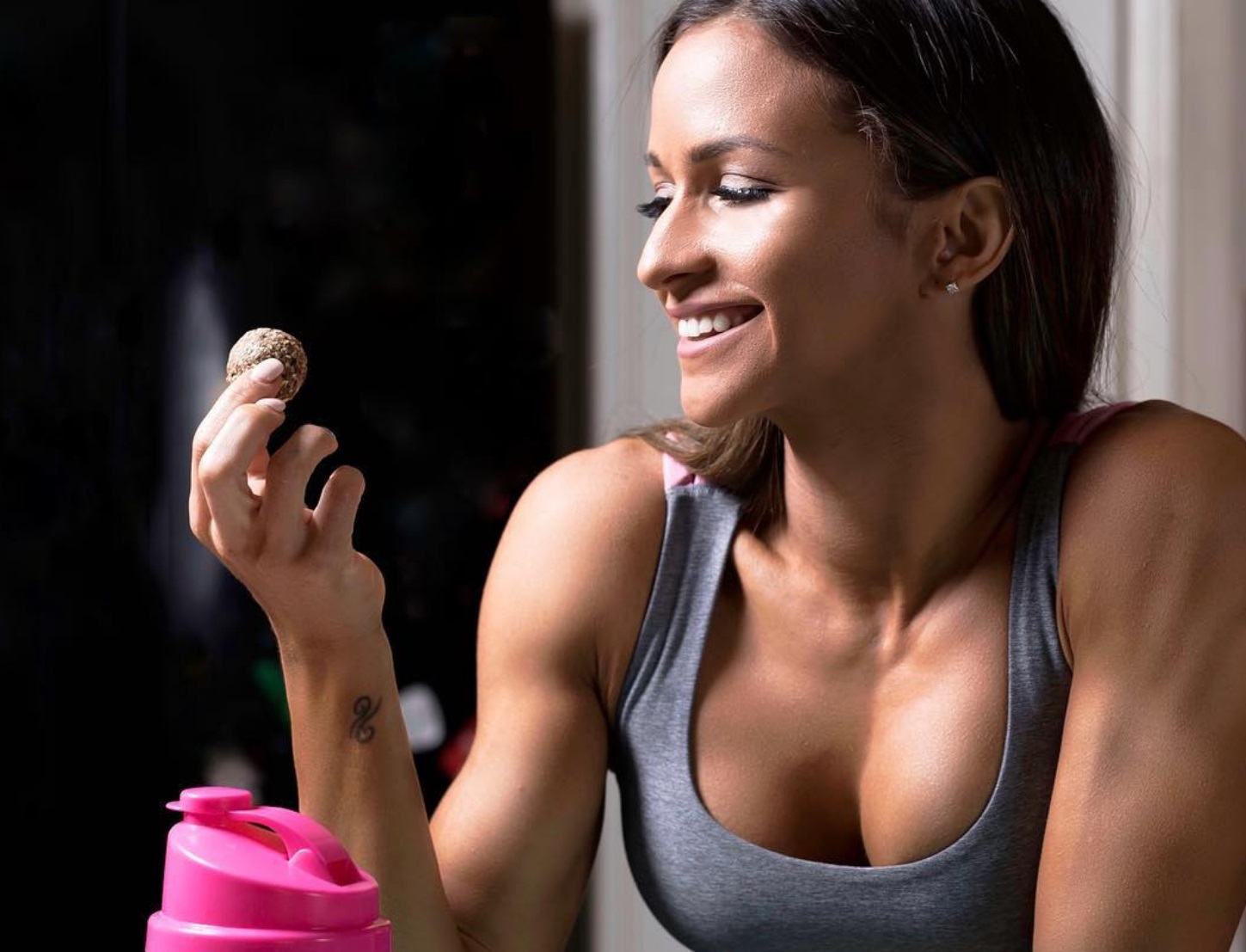 Meal plan
The bodybuilder starts off her mornings with a big glass of water and black coffee. Her go-to breakfast meal is a bowl of oats and berries, or a protein smoothie bowl.
On the weekends, she indulges in gluten-free vegan protein waffles for her first meal of the day.
After her workout, she makes a macro bowl containing lentils or tofu on a base of rice, potatoes, or pasta – to which she adds steamed green vegetables, and probiotic raw sauerkraut. She also drizzles tahini mixed with lemon juice or pumpkin seeds and avocado over it for healthy fats.
For a snack, Matthews enjoys her signature energy bites made from dates, oats, vegan protein powder, and peanut butter; she sometimes switches it up with hummus with pita or homemade chocolate peanut butter protein bars.
The sportswoman finishes the day off with vegan fried rice made with tofu, rice, steamed veggies, garlic, and turmeric.
READ MORE:
Social Media Star: Watching 'Cowspiracy' And Going Vegan Changed My Life
Made In Chelsea Star Lucy Watson Busts Biggest Vegan Myths