Ten-year
vegan David Ramsden plans to run the Barcelona Marathon, and hike to the
Everest base camp – donating the proceeds to Lost Souls Sanctuary.
His hike is
set to start just three weeks after the race, and Ramsden has documented his
training on his Instagram account skinnyveganfitness.
In addition, Ramsden will hold two 'Cube of Truth' events – where masked activists show animal agriculture to the public – on Everest.
Cube of Truth
Ramsden told PBN: "We're doing the cube on Everest for two reasons.
"First, because the mountain is extremely busy and full of people so we can expose the cruel animal agriculture industry to a large audience and to show that no matter where we are, whatever the struggle, we will fight for animal liberation.
"Secondly, the Cube of Truth is one of the most effective forms of activism, as it allows people to approach the activists at their own pace and in their own time, we hope that on the mountain we'll find a lot of open-minded people that are interested in what we have to say."
Lost Souls Sanctuary
Ramsden
told PBN personal experience led him to choosing Wales' Lost Souls Sanctuary.
"I used to volunteer at another
sanctuary here in Barcelona, and they had a four-month-old German Shepherd called
Max.
"Max was born with severe problems in his legs, and that's why he had been
abandoned," he said.
Forever
homes
"He was destined to be there for life
unable to walk properly. I made some
calls and eventually we had an offer from Lost Souls Sanctuary, to get him
all of his surgery, and give him a forever home with all of the care he
needed."
He added that the sanctuary specializes
in managing special cases – helping dogs that might otherwise go unadopted due
to medical or behavioural problems.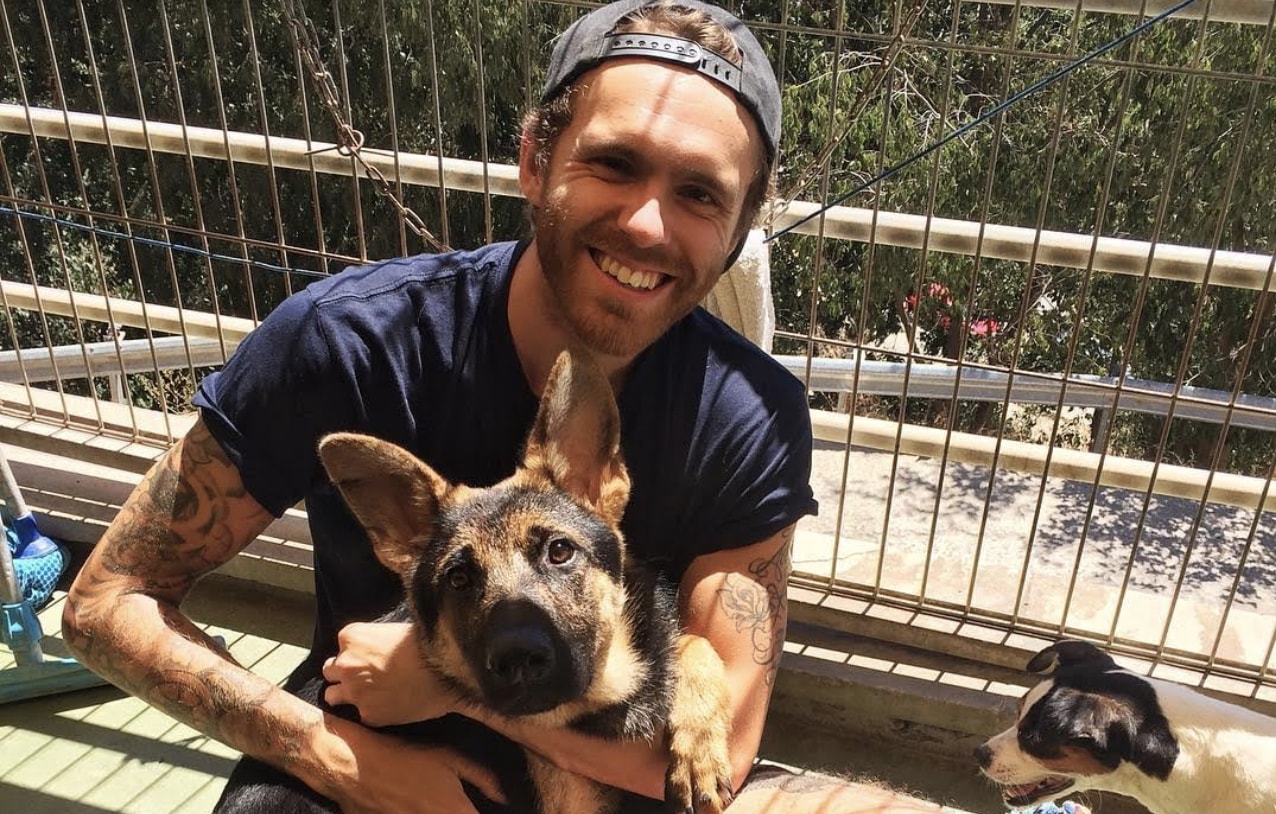 'Not a baby cow'
A lifetime vegetarian,
Ramsden first went plant based due to complications from consuming dairy –
which led to the breakthrough that kept him vegan.
He told PBN: "I wasn't
having health issues because I had a 'dodgy tummy' or because I had
an illness, it was because I wasn't, and am still not, a baby cow."
Training
and diet
Ramsden recommends that anyone looking to undertake similar
challenges focus on three things: consistent training, realistic goals, and a
whole-food plant-based diet.
He added: "Don't focus on macros,
don't stress yourself out over calories, just eat good, whole foods, and eat
either when you are hungry, or before you are hungry."
Staple foods in
Ramsden's diet include fruit, potatoes, seitan, rice, pasta, tahini, and nut
butters.
Ramsden told PBN he
hopes undertaking the challenge, and documenting his journey, will inspire
vegans and non-vegans alike.
The two Cube of Truth events will be held on April 9 at Namche Bazaar and April 15 at Kala Pattar.