Vegan athlete Abdullah Zeinab has won the unofficial Indian Pacific Wheel Race.
The Indian Pacific Wheel Race is a 5500km self-supported bicycle race across Australia. The route runs from Perth to Sydney.
Zeinab from Melbourne, produced a documentary about last year's race – which was subsequently cancelled due to the death of one of the riders, Mike Hall.
The 2018 edition of the race was also cancelled as the inquest into Hall's death is ongoing. However, many riders decided to take part in the event.
Early lead
The race started at 06:22 Perth time on March 17.
A minute's silence was held before the start honouring the time that Mike Hall was hit by a car in last years race.
Zeinab led from the start, leading the race alongside Stephane Ouja, however he gradually began to gain a significant lead over the other riders.
Averaging 450km a day he surprised both himself and others.
Surpassing expectations
Daniel Bovalino of clothing brand Vegan Athletic told PBN: "I've ridden next to Abdullah on group rides where everyone was riding carbon fibre bikes and wearing matching cycling kit.
"Abdullah would be wearing neon blue women's 3/4 yoga tights with a tank top and riding a creaking single gear flat bar bike, happily grinding up these climbs at the same speed as everyone else.
"The fact that he doesn't care about social opinions, about fashion, or that pouring salted dried broad beans over a smoothie bowl is a horrible food combination, is why I love this guy so much."
Respect
He added: "We are talking about someone who has documented himself living off no money for a few days to see what it's like to be homeless.
"He's a guy that gets up every morning at 3:30 am so he can get a workout session in at Doherty's 24hr Gym, host a live stream Q&A on his Youtube channel at 6am, then work as a labourer on a construction site or for Uber Eats delivering food on his bike – and then come home to cut and edit a film he is working on.
"He has hard work built into his DNA and I think this is why he has a lot of followers around the world, they respect his hard-working approach. But the thing I personally respect the most about Abdullah and why I think he has done so well on this ride is because he has learnt how to take that hardness in him and convert it into kindness."
'Inner peace'
He concluded: "That guy has fuelled this ride on gratitude since day one. This has been no race for him. This has been, in his own words, '14 days of peace'.
"So to have him wear Vegan Athletic across his chest is for me, one of the highest honours.
"If everyone could believe in themselves a little more, if they could find that inner peace, then I think the world has a greater chance of becoming a better place. Without a single doubt in my mind, he knows that this ride is going to help so many believe in themselves too".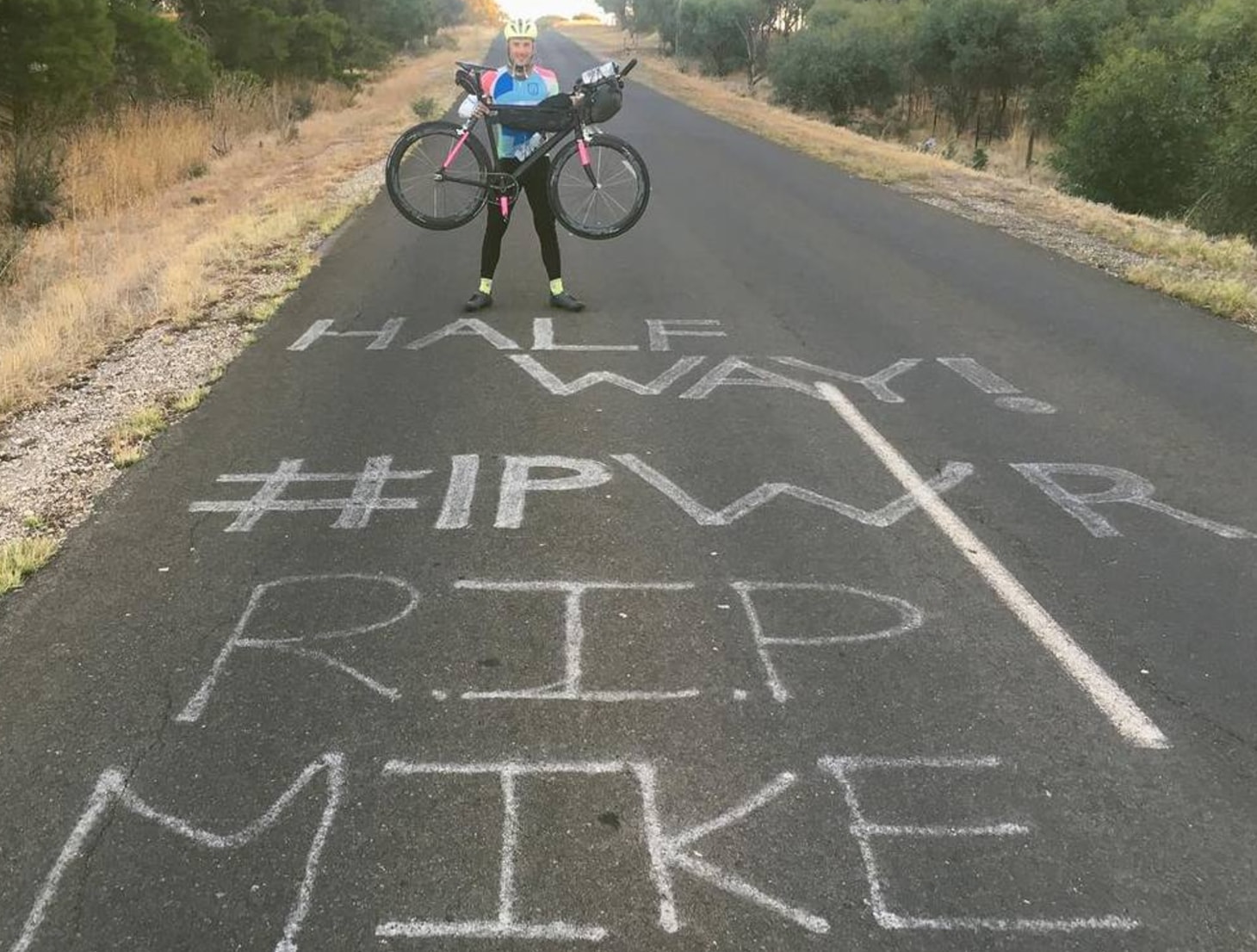 Fuel
Zeinab won the race at 9:58am Sydney time on March 31, finishing the event in 14 days.
During the race, the athlete spoke to Bicycling Australia, describing what he was using to fuel the ride. He said: "On the Nullabor it was terrible, you know I was just eating a lot of chips. A lot of chips, nuts. A lot of Gatorade.
"Like I think I would have drunk at least, almost 50 Gatorades. I'd get a few veggie burgers and random things like that."
When asked if he was feeling strong he said: "The only thing that hurts is my legs – they are really swollen. The other day my knee was the same size of my calf which was the same size as my quad. If I showed it to you, you would have said stop riding."
Inspiring
When the interviewer told Zeinab he was 'inspiring thousands of people' the rider said: "I actually could have never believed it.
?
Join 17,000+ others receiving the very latest vegan and plant-based news.SUBSCRIBE NOW
Join 17,000+ others receiving the very latest vegan and plant-based news.SUBSCRIBE NOW
Be A Vegan In The Know!
Be A Vegan In The Know!
Be A Vegan In The Know!
"I'm semi-arrogant – I would tell you if I believed it. But I actually had no idea. I'd be happy to give up now. You know?! That's how in shock I am from it all. I just hope the next 2800k goes well.
"On the first day I was nervous about racing all the other riders. But I decided to pull over and spend time thinking about the fact it's not a race against others. On the second and third days, I realized it was more a personal challenge, and after that, I started to feel and perform a lot better."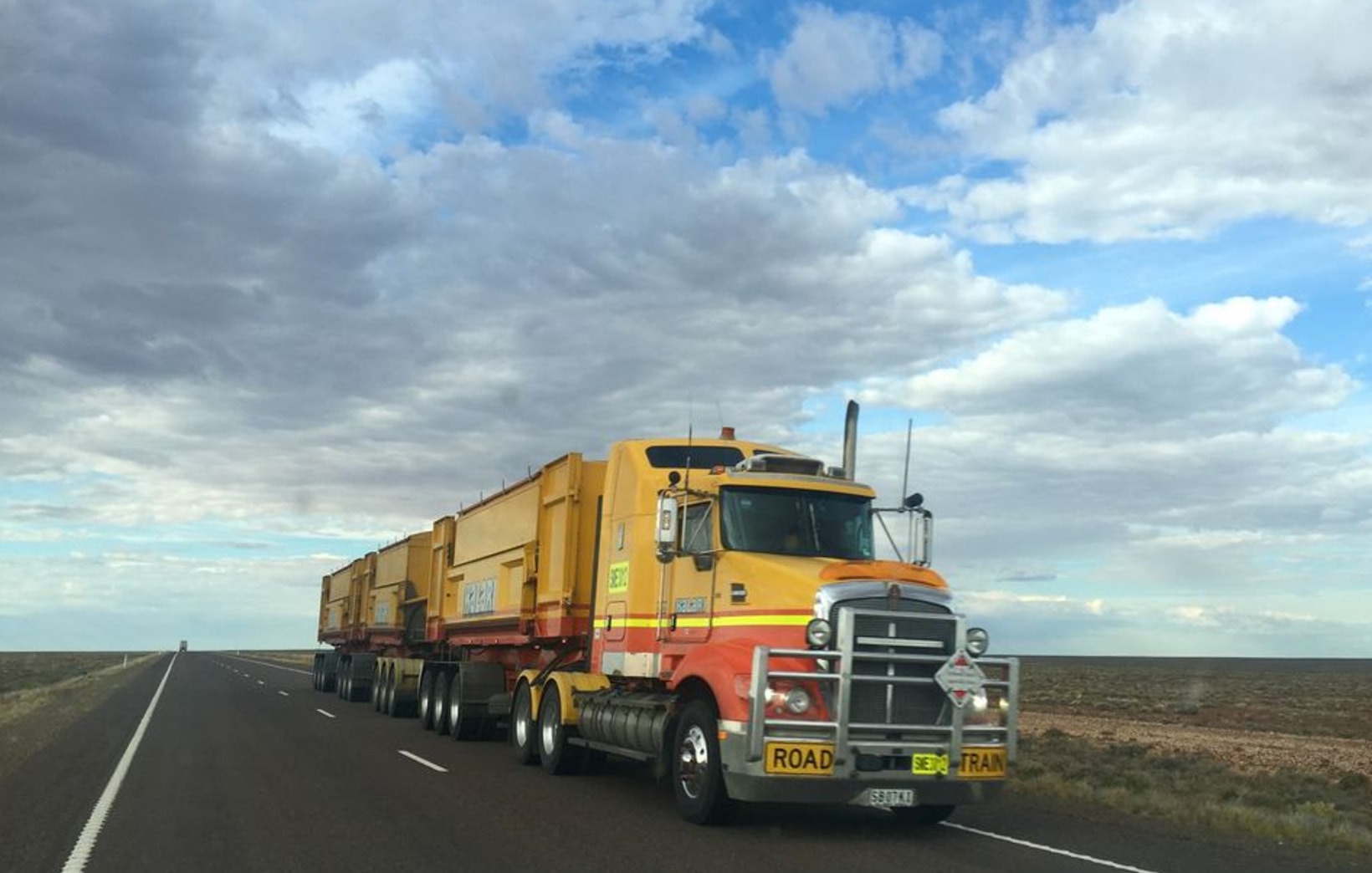 Vegan riders
Other vegan riders are taking part in the race, one being Joseph Kendrick from London, who's riding a fixed gear bike.
While speaking to Bicycling Australia he also expressed difficulty in finding vegan food while crossing the Nullabor, saying his diet mainly consisted of crisps, sweets, chips and fizzy drinks.
He said he hopes to find more healthy vegan options to increase his energy levels as he has just been eating junk.
The event can still be followedvia this link to the GPS trackers