A group of animal rights advocates held a demonstration in Orlando, US, with giant balloons spelling out 'vegan' to encourage onlookers to go vegan. The People For The Ethical Treatment Of Animals (PETA) supporters celebrated The Orlando Milk District's rebranding as the 'Almond Milk District'.
Situated in Downtown Orlando, the district is a hub for artists and works to support small businesses. It got the name as it's home to a large dairy plant.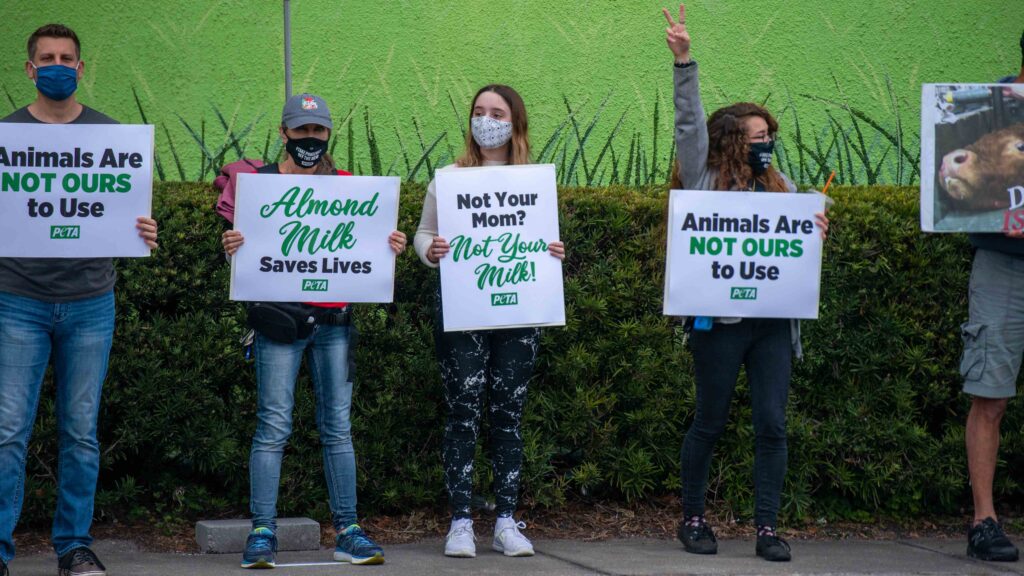 'Milk machines'
The demonstration involved the group walking from a mural of a cow through the streets. The mural is painted on the side of a large dairy company, T.G. Lee Dairy.
The idea behind the march was to encourage people to go vegan for the remainder of Veganuary and beyond, both for ethical and health reasons.
Tracy Reiman, PETA's vice executive says the organization is encouraging the district to keep its new name permanently.
'A glass of almond milk is better for human health and the planet' because it 'prevents gentle cows from being treated as milk machines until their bodies give out', she said.
The Almond Milk District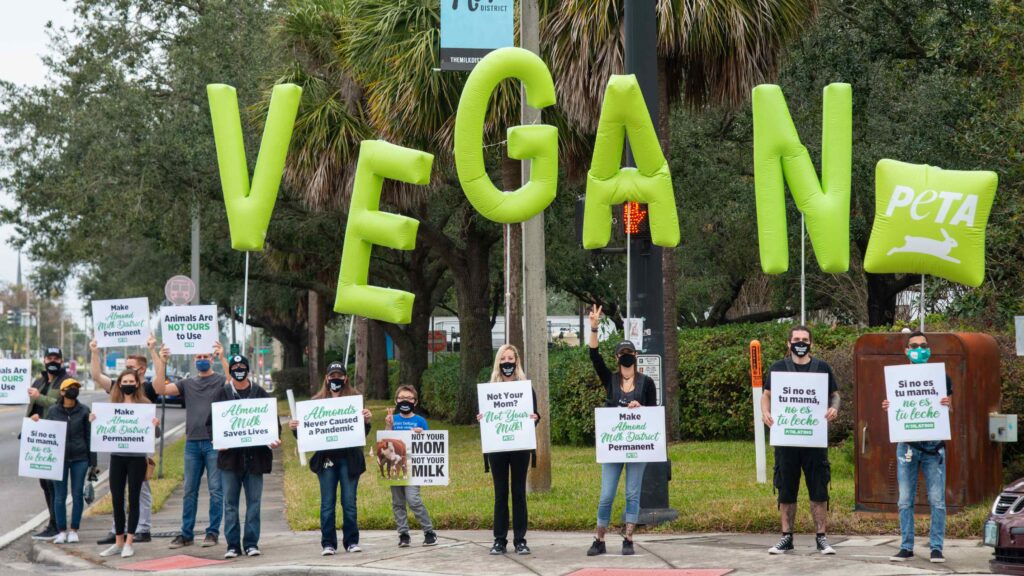 Over 16 businesses along The Milk District took part in the rebranding project, which involved offering deals on plant-based offerings.
Those taking part included MX Taco, Stasion's Italian Deli, The Nook on Robinson, and Market on South.
Dairy and health risks
Giving up dairy has been linked to increased health benefits, including better breathing and athletic performance.
Switch4Good, an advocacy group helping people ditch dairy, has fought tirelessly against the US government. They fight to warn people of the dangers of consuming dairy.
Olympian and Switch4Good's Executive Director, Dotsie Bausch even compared the dairy industry's marketing to that of the tobacco industry.
She said: "Whether your goal is a podium finish or simply good everyday health, ditching dairy for plant-based alternatives is the way to go."