Corporate giant Unilever has joined calls for a global ban on animal testing for cosmetics – and has gained PETA accreditation for its largest personal care brand Dove.
Unilever has joined forces with Humane Society International (HSI) in a bid to promote its anti-animal testing stance.
The corporate giant will support HSI's global #BeCrueltyFree initiative, which it says is 'leading legislative reform in key beauty markets to prohibit cosmetic animal testing and trade, consistent with EU model'.
Animal testing
"Animal testing for cosmetics has been banned in the EU since 2013, and we hope that an adoption of similar bans in other countries will accelerate the regulatory acceptance of alternative approaches and thereby remove any requirements for any animal testing for cosmetics anywhere in the world," David Blanchard, Chief Research and Development Officer at Unilever, said in a statement sent to Plant Based News.
"We're very hopeful that through collaboration – amongst companies, NGOs and Governments – it will soon be possible to assess the safety of all cosmetics products without any need for animal testing anywhere in the world."
Dove
As part of this drive towards animal-free testing, Unilever has gained vegan charity PETA's accreditation for its 'Dove' brand – which has been 'granted in recognition of the brand's commitment to not conduct any tests on animals anywhere in the world'.
PETA's logo will appear on Dove products from January 2019.
A Unilever spokesperson told PBN that more Unilever brands will be accredited, saying: "Love Beauty & Planet and Simple are already in the process of applying for accreditation. The PETA accreditation follows a thorough process, which takes time. But watch this space; there will be more to come."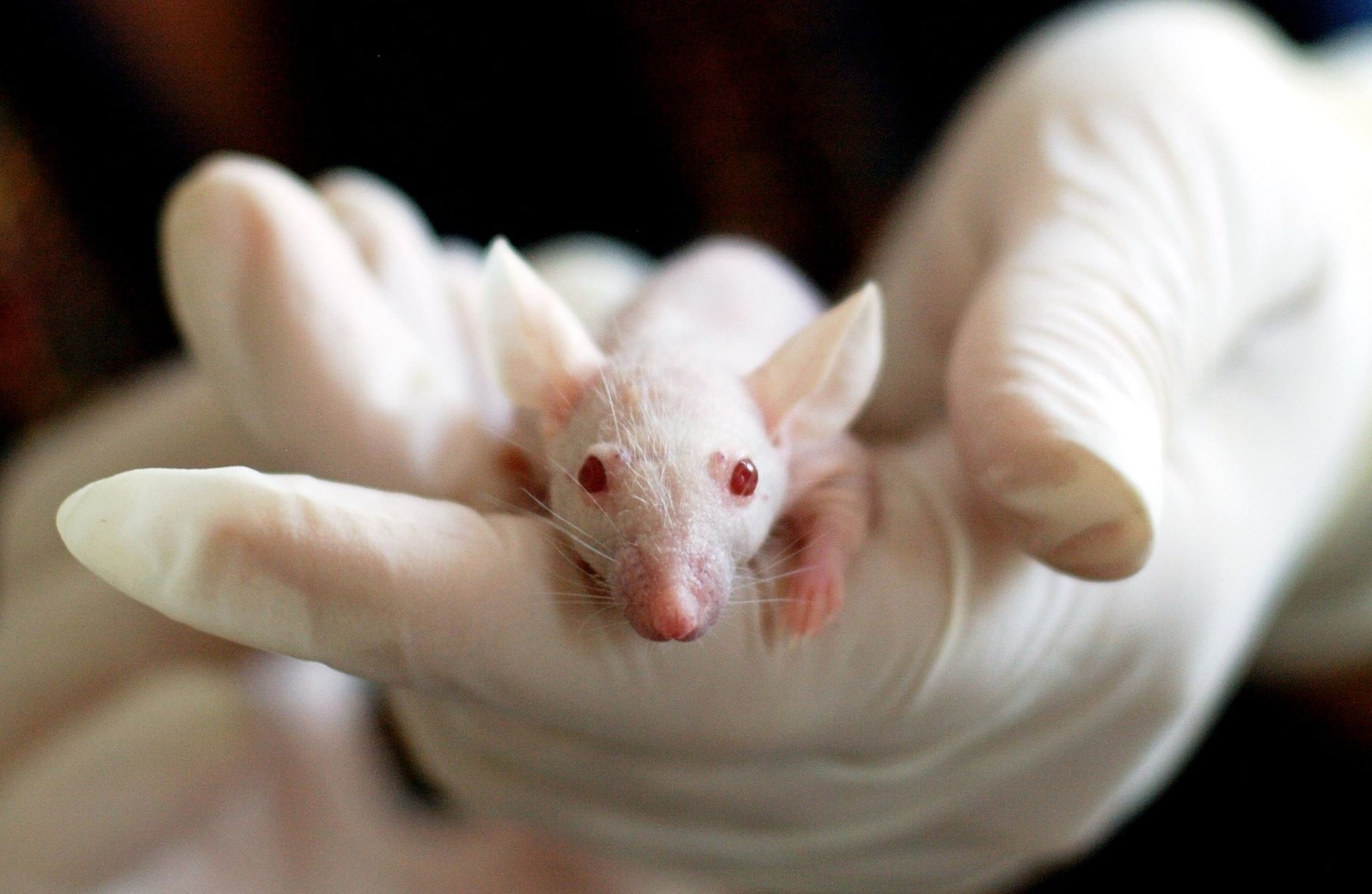 PETA
PBN also asked Unilever why it chose PETA rather than 'Leaping Bunny' (Cruelty Free International) accreditation. "In terms of why PETA, it's because it's the largest animal rights organization in the world – more than 6.5 million members and supporters," the spokesperson said.
"We know consumers trust their Beauty without Bunnies programme and its Cruelty Free logo – an iconic logo that instantly shows products are produced without animal testing of any kind."
Unilever added in a statement: "PETA has recognized Unilever's ongoing work on alternatives to animal testing, and its commitment to promoting their adoption worldwide. It will now list Unilever as a 'company working for regulatory change', which indicates that Unilever conducts no tests on animals unless specifically required by law for any of its brands or products. Dove's commitment goes above and beyond this."
'End this cruelty'
Human Society International has praised Unilever for the steps it has taken so far.
"Every company will tell you it supports alternatives to animals testing for cosmetics, but Unilever is the first of the beauty giants to throw its weight behind banning it altogether," said HSI's VP for Research and Toxicology, Troy Seidle.
"With hundreds of thousands of animals still used in toxicology tests for cosmetic purposes each year around the world, Unilever is to be commended for standing with Humane Society International to end this cruelty one and for all."
'Choosing profit over cruelty-free'
However, many animal organizations and individuals believe this move from Unilever continues to place profit above animal suffering.
"Unilever continues to commission brutal and unnecessary animal experiments on mice and other animals within Chinese laboratories and possibly elsewhere," said Claire Palmer, Spokesperson, Animal Justice Project, in a statement.
"Other companies have succeeded in eliminating animal experiments for beauty and household products yet Unilever is dragging its feet and choosing profit over cruelty-free.
"This is unacceptable and we recommend boycotting Unilever until it stops paying for animals to die."