The UK's first vegan cinema advert launched just days ago – and so far the response has been 'overwhelming'.
The ad was created after vegan charity Viva! raised more than £100,000 as part of its Bring Hope to Millions crowdfunding campaign.
The charity wanted to 'bring the truth about factory farming to new audiences' by comparing the difference between the life of Hope, a sow who was rescued by Viva! with her six piglets, and the lives of factory farmed pigs.
'Delighted'
Viva! Founder Juliet Gellatley told PBN: "We're delighted with the response.
"Viva! Supporters across the UK have gone to the cinema especially to see the ad.
"We asked for feedback from non-Vegan friends and we have done surveys outside two cinemas so far."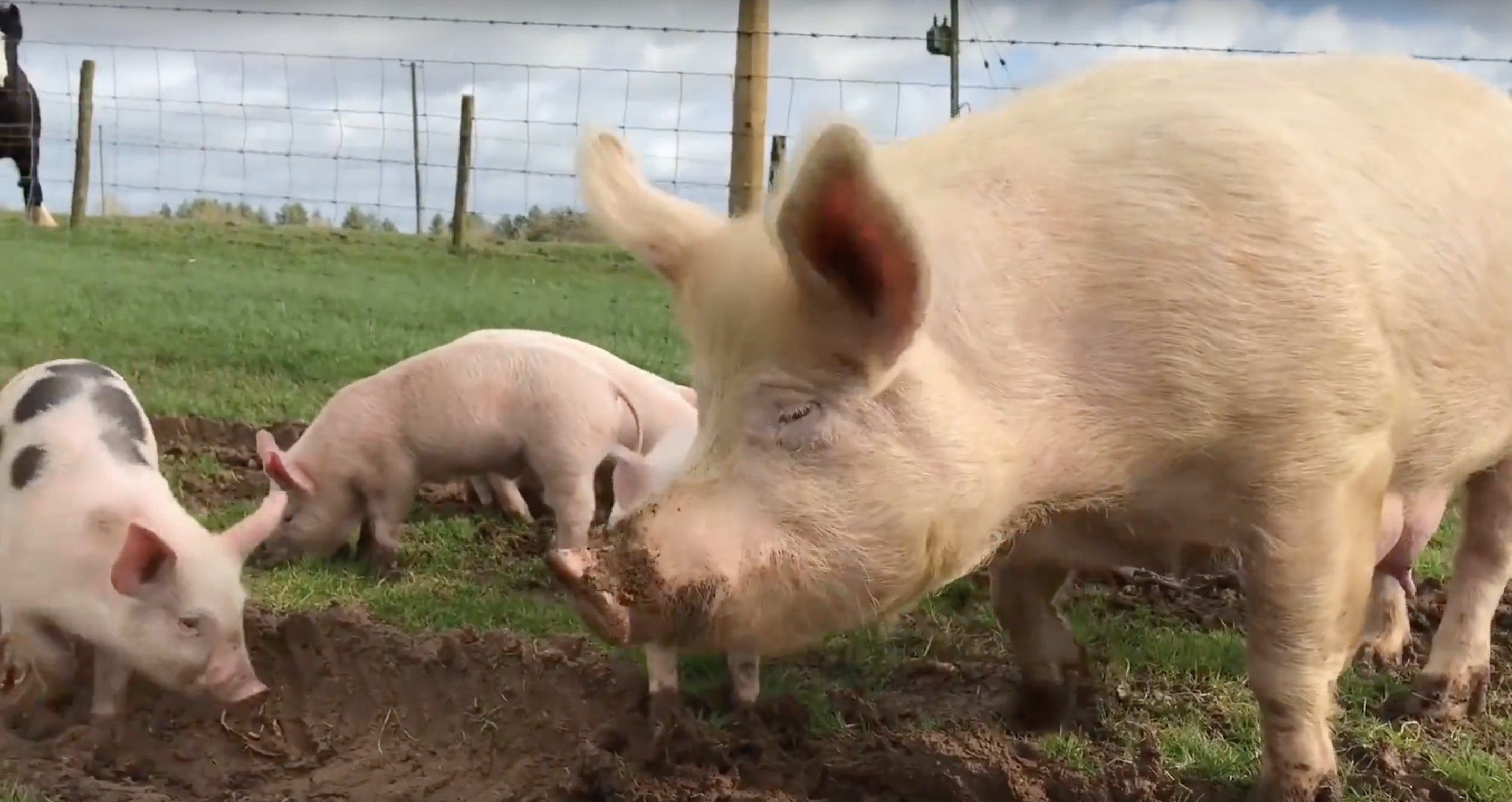 'Overwhelming'
According to Gellatley, the response has been 'overwhelmingly positive'.
She added: "Nine out of 10 people thought the cinema ad is effective and 'agreed with its sentiment'.
"Most comments were that they were moved by Hope's dance of joy and they were against factory farming.
"Six out of 10 say they will consider trying veganism."
You can view all locations showing the ad for the next two days in alphabetical orderhere– with following weeks set to be updated at a later date.
You can watch the full advert here
The trailer has been produced by PBN Creative –you can find out more here
READ MORE:
Iceland's New Environmentalist PM Wants To Be 'World Leader' In Beating Climate Change
Demand Leads Supermarket Tesco To Double Vegan And Veggie Christmas Food
Startup Plans To Make 'Clean Meat' To Feed Companion Animals