The UK government is being urged to support dairy farmers transition into plant-based farming – or diversify out of animal agriculture.
Advocacy organization Animal Aid has joined forces with other organizations, public figures, and academics, to write to the government, urging it not to 'bow to the continued demands from representatives of the UK dairy industry' who are asking for financial support.
The government is currently understood to be considering a hardship payment for dairy farmers as the current coronavirus lockdown has left many of them financially struggling, as cafes and restaurants have stopped ordering milk.
'In decline'
The letter was signed by The Vegan Society, Animal Equality, The Humane League, Animal Justice Project, Eyes on Animals, Vegan Organic Network, PETA, Viva, Vegan Organics Kent, and individuals including Peter Egan, Professor Joachim Stoeber, and Dr. Kristof Dhont.
It said the dairy industry is 'clearly in decline and has been experiencing a recent but significant drop in consumer demand', while at the same time, the 'UK market for dairy alternatives has grown by 150 percent in six years'.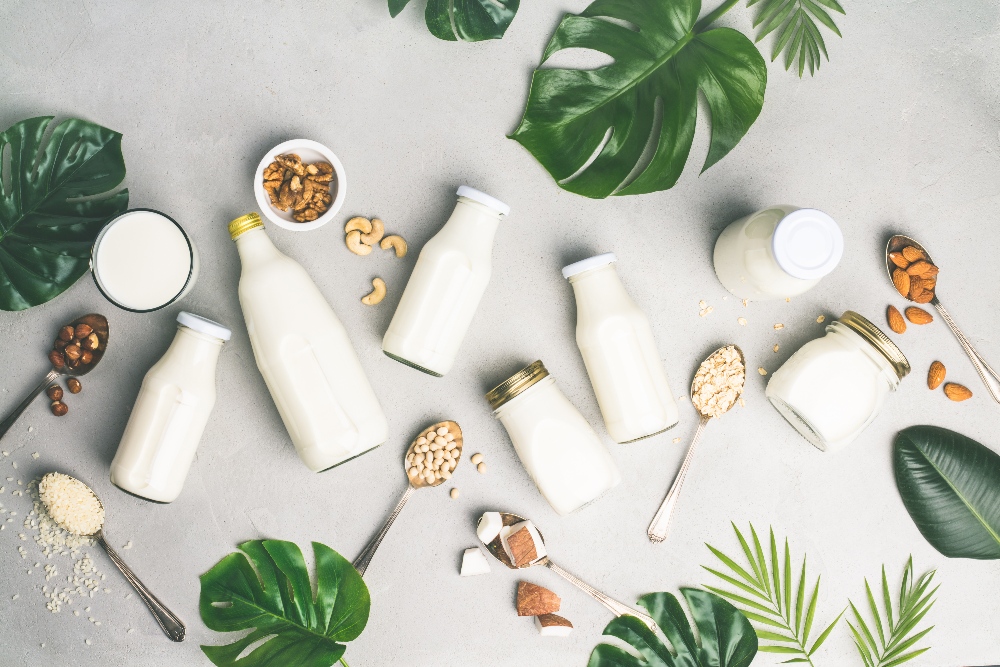 'A cruel and destructive industry'
"At a time when sales of plant-based milks are positively booming, it makes little sense to bail out such a cruel and destructive industry, which has been in decline for some time now. In addition, animal agriculture plays a central role in the causation of emerging diseases, so now is the time to stop funding it," Tor Bailey, Animal Aid campaign manager, said in a statement sent to Plant Based News.
"Whilst we appreciate the need to support farmers, we shouldn't collectively keep artificially propping up a failing industry with public funds. We would instead like to see support for a progressive transition over to more sustainable, healthier, and planet-friendly, non-animal-based agriculture or into other sustainable forms of land management. We strongly believe that financial assistance should be focused on supporting farmers to move to this more sustainable and compassionate alternative.
"Whilst we sympathize with all small UK businesses during this challenging time and appreciate the vital role that food producers may play, with regards to national food security, it is important to maintain perspective. Together we are encouraging that public money be used for public good. Not for further animal exploitation. Let's seize upon the opportunity to transition to plant-based agriculture & diversified land use!"