A five-month investigation of a U.K 'mega farm' has revealed animal abuse and neglect.
Advocacy organization Animal Justice Project (AJP) filmed at Berryfields Farm in Northamptonshire between March and August of this year.
Dairy cows
Over half (50 – 60 percent) of the UK's beef herds now come from dairy cows, many of whom are fattened in industrial-scale farms, many of them controversial US-style 'feedlots' where livestock have significantly reduced or no access to pasture, like Berryfields Farm which sends around 4,500 cows to slaughter each year.
Animal welfare inside one of these farms has never been documented by an NGO before, so this investigation by AJP has been described as 'groundbreaking'.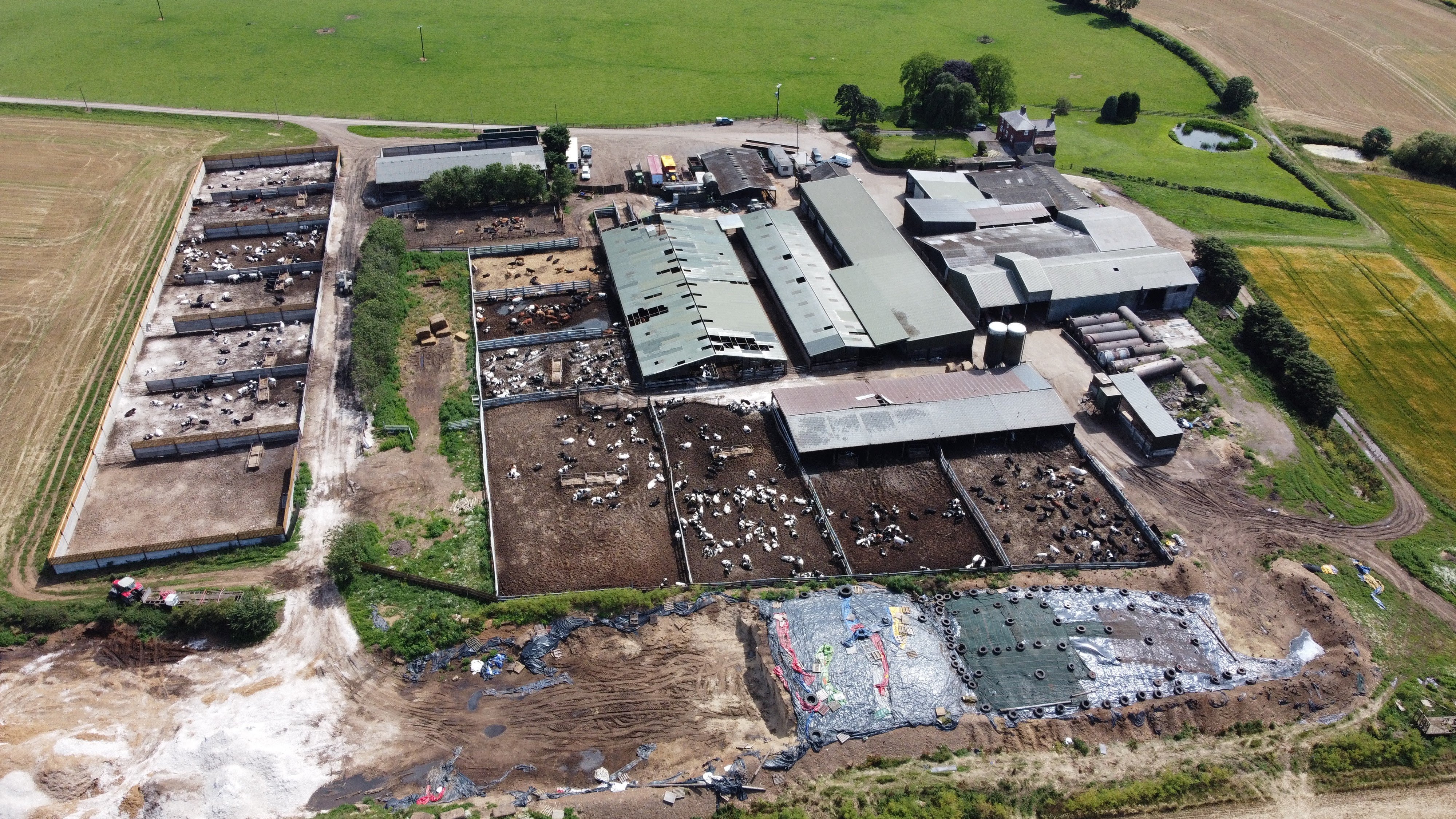 Footage
Footage from the investigation shows cows being beaten with pipes and fists, kicked, having their tails twisted, and one cow had a bucket thrown in his face causing him to fall onto the concrete floor.
In addition, AJP claims that its cameras 'did not capture farmworkers cleaning out the 'hospital pen' once during the entire investigation, or workers checking on the clearly suffering cows who were predominantly in the pen over several months'.
The organization says 'lameness was common' among the animals, and cows were filmed with gaping wounds, excessive overgrown hooves and swollen limbs.
'A host of abuse and neglect'
"Aside from the catastrophic impacts that these 'mega farms' have on the environment at a time when it's widely recognized we are in a climate emergency, our groundbreaking investigation reveals a host of abuse and neglect for animals," Claire Palmer, founder of Animal Justice Project, said.
"The animal farming community markets the integration of dairy and beef as a 'kind option' for 'surplus' male dairy calves who would otherwise be shot, yet our footage reveals it is anything but. Suffering, lame cows festered in filthy, slurry-ridden pens for months on end and the abuse by workers – punching, kicking, yelling and hitting cows with pipes – makes for difficult viewing. We urge consumers to switch to plant-based foods."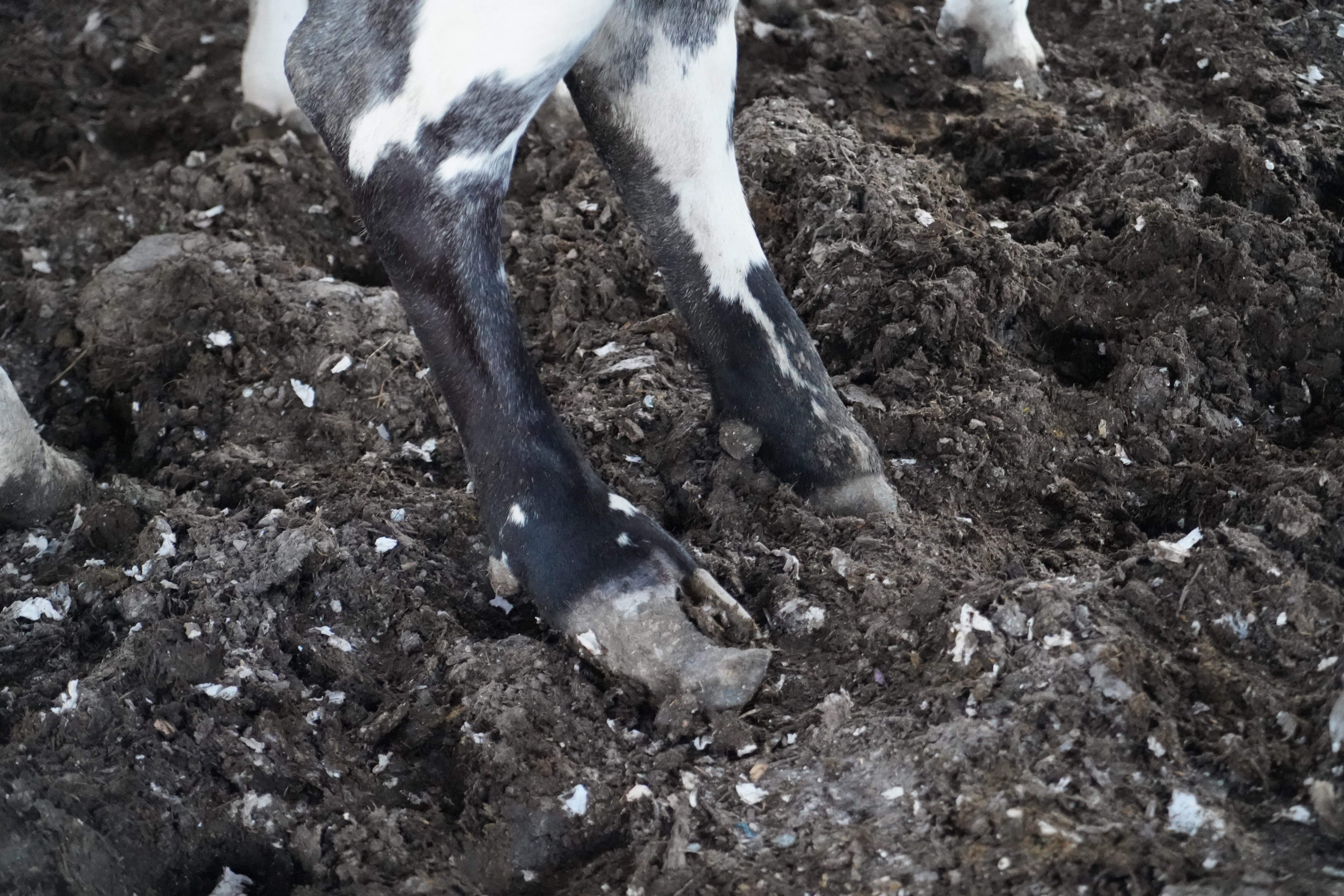 'Extremely painful'
Professor Andrew Knight, an EBVS European and RCVS Veterinary Specialist in Animal Welfare Science, Ethics and Law, added: "I was concerned to see significant numbers of severely lame cattle. Several were non-weight bearing on affected limbs, indicating the most severe category of lameness.
"This is extremely painful for affected cows. It was disturbing to see sodden, filthy flooring, on which these cattle were forced to subsist. Cattle were even observed standing in pools of slurry. Other cows were observed slipping and falling on the wet surface.
"Very concerning was the abuse by workers evident in this video footage. A bucket was violently thrown at a cow's face, animals were struck with plastic and subjected to swearing and yelling."
John Bell, owner of Berryfields Farm, has not responded to requests for comment. Since launching the investigation, Wetherspoon's, Lidl and Tesco have cut ties with the farm and Red Tractor has struck it off its Assurance Scheme.