Two vegan brothers will go on a rowing trip across the Atlantic in 2018 in a bid to raise money for charity.
If successful, the British brothers – Greg Bailey and Jude Massey – will become the first to row the Atlantic Ocean on a plant-based diet.
The trip from Gran Canaria to Barbados will honor their father and step-father, who passed away from skin cancer.
The journey could take up to three months and will be powered by freeze-dried meals including beans, legumes, and nuts.
Plant-based
Usually a vegetarian, Bailey, a part-time A&E doctor, will eat vegan food on the trip, and believes will remain vegan after that.
27-year-old Greg Bailey, who is Massey's half-brother, told Plant Based News: "What I want to make sure of though is that when I decide to go vegan it will be a one-way change, and so I want to be 100 percent sure before I do."
Dr. Bailey attributed difficulties to committing to veganism to 'losing the freedom to quickly and fit into the majority of other households and restaurants who are less prepared for vegans'.
He added: "Ultimately, I have such a huge support from my brother and partner who are vegan.
"They both show me that my concerns that I mention are not in fact true for them and are simply a manifestion of a reluctance of me to let go of the last programmed behaviours we call normal which are to dissassociate from the experience animals go through industries which market them for food."
Freeze-dried food
The duo – who call themselves the Ocean Brothers – will be eating food designed by Firepot by Outdoor Food on their trip, a company that makes dehydrated slow-cooked meals for traveling.
"Honestly, the meal packs taste amazing! Only 100 percent natural ingredients are used which means we will be well nourished with essential vitamins, nutrients and minerals," 18-year-old Massey told PBN.
Dr. Bailey added: "Freeze-dried just simply involves removing water and then freezing it. Most expedition meal companies pack calories and add tastiness with unhealthy high sugar additives and unnatural ingredients so the stats look better in terms of calories for example."
Challenges
The brothers will be rowing 3,000 miles on a journey that could take up to three months.
Massey believes the biggest challenge is going to be 'the unknowingness of what will happen in the duration of [their] trip'.
"We are completing this row unsupported, so we won't have immediate support if something did go wrong, such as a medical emergency or if our boat started to sink – it could take up to four days before we get help," he explains.
For Bailey, it is the 'unkown reality of how our mind's will react to two months of social isolation' that scares him.
He goes on to say: "A lot of ocean rowers report hallucinating seeing bizarre things and people who don't exist. It's a combination of the dehydration, lack of a normal routine, sleep deprivation, physical exhaustion and the unusual environment."
Staying sane
In attempt to stay sane during their upcoming journey, the duo will be using mindfulness, meditation, and hypnosis to prepare themselves for the six-11 weeks of social isolation.
"We have heard from many experienced ocean rowers that the row is, in fact, 80 percent mental and 20 percent physical, therefore we really need to be prepared in this area," says Massey.
"However, Greg and I really know how to take care of each other, we will work together to ensure we are both stable and calm throughout the crossing."
Breaking point
The brothers are also being trained to maintain psychological stability by sports psychologist Amanda Wilding lecturer from Bournemouth University, who has experience working with ocean rowers.
"I imagine there will be breaking points," said Bailey.
"I've been broken before as a mountaineer and frequent climber in Chamonix, France since the age of 12 and like everyone else, all the normal trials and tribulations of life have increased our resilience."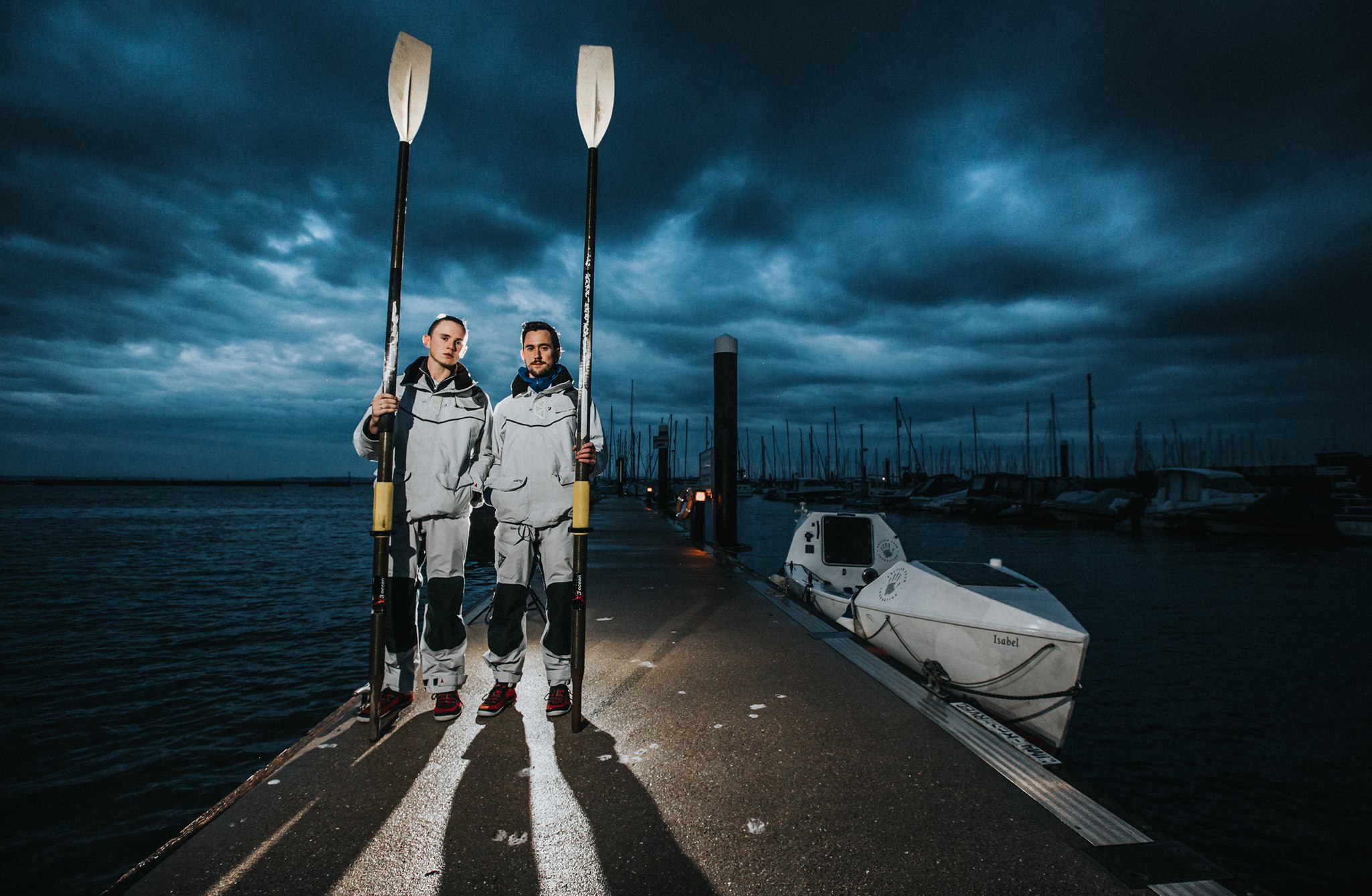 Raise money
Massey and Bailey are hoping to raise awareness , as well as £100,000 for charity. They will be raising money for the British Skin Foundation – it is worth noting that the charity will test on animals if it is deemed 'necessary'.
Jude Massey elaborates: "From the day I was born, until the day dad passed away, he suffered with skin cancer.
"I have so much motivation in me to try and make a difference to the world, and help people know the dangerous effects the sun can have on our bodies. The number one way to prevent skin cancer is to protect yourself from the sun."
Bottom line
The British duo wants to become the first two vegans that crossed the Atlantic, and bust common misconceptions of endurance sport and diet.
For Greg Bailey, the bottom line is: "Accepting and giving the space and respect for fear as any other facet to the emotional experience whilst choosing to consciously focus on the desired and pragmatic bigger picture of what we are aiming to do.
"Then finding the rationale way to break the large challenge into smaller components and tackle one after the other with as much energy, laser focus and playfulness as possible.
"We are, after all, the creators of our destiny."
READ MORE:
Vegan Bodybuilder Shares His Daily Diet Plan
Whole Grains Slash Cancer Risk, While Processed Meat Increases It, New Report Says